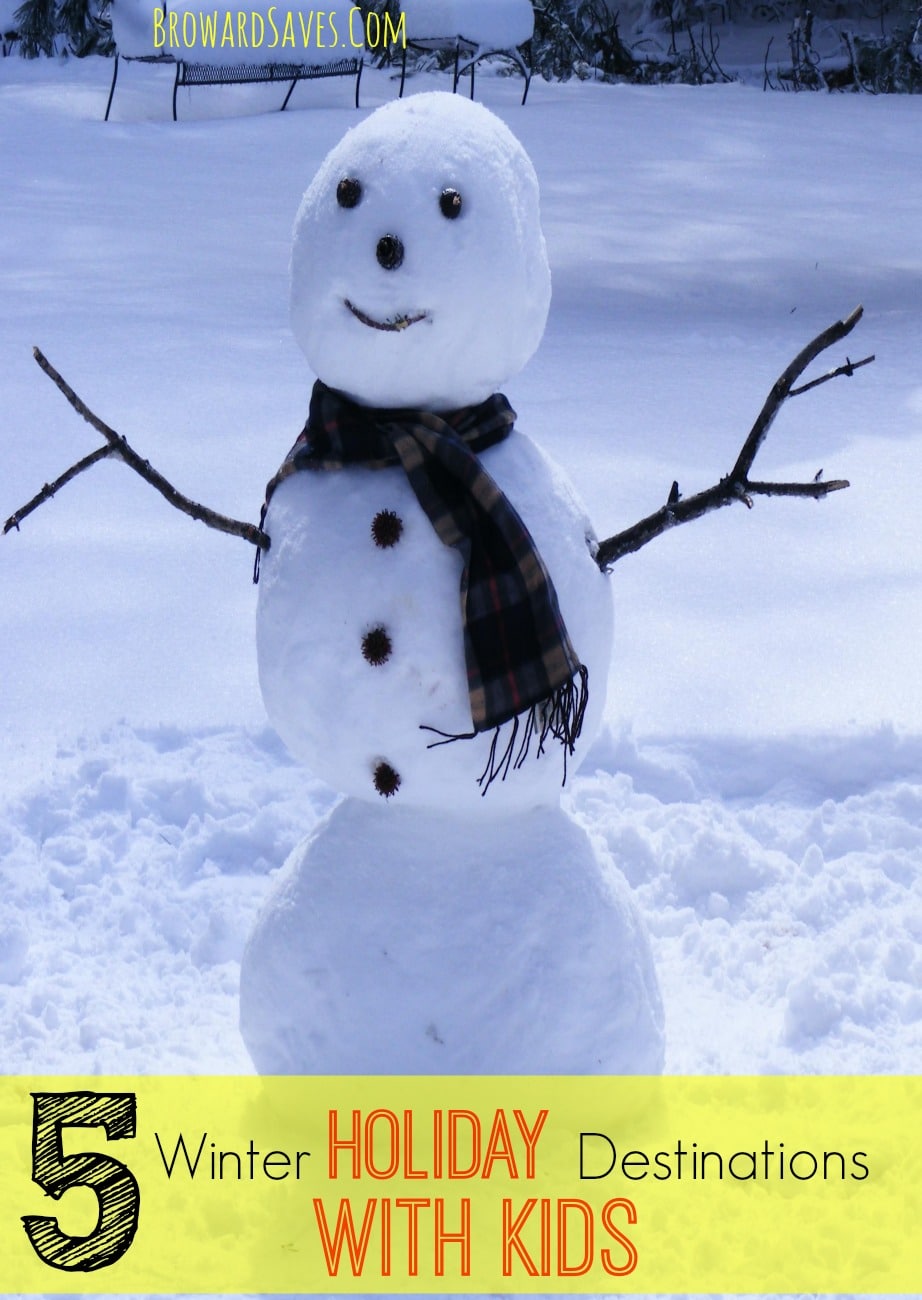 Going away for the winter holidays with kids always needs to be to an exciting, magical destination because of all the expectations that come with the time of year. If you are looking for a new place to spend the holidays and need idea inspiration, there are so many family friendly choices out there. From popular destinations to those little known corners, there is something out there for every family. The best winter holiday destinations to spend time with kids listed here might include a destination you have always wanted to visit or a new place you never even thought of.
Vail, Colorado
Vail, Colorado boasts more ski lodges and winter resorts than most families could choose from after years of visiting this Colorado resort town. Everyone comes here for the snow, and a lot of people decide to stay on account of the charm, location and many recreation opportunities. Vail is one of those places where the population swells at one time of the year and everything and everyone seems to come to life. During the winter holidays, all types of entertainment is brought in for adults and children, and of course you will be in the perfect place for skiing, snow tubing and cuddling in front of the fireplace.
New Orleans
New Orleans might not sound like a winter holiday destination, but in addition to Mardi Gras, this lively town loves to celebrate the holidays. For anyone that has not been, the Old Quarter really shines during the winter months, dressed up to the nines to celebrate the festivities. The historical feel alone gives it a little Christmas charm that the kids will love, and there are so many things to get out and do as a family without having to worry about the weather being too cold.
Salt Lake City
Salt Lake City is the perfect holiday destination for the family that loves to be active and try new things. In Salt Lake City the chance to try new winter recreational activities is high, because there are so many facilities that support professional sports teams, but are also open to the public. The city is big enough to support its own cultural centers, so there is the chance to attend holiday shows and concerts after you've spent the day on the slopes. The best part is, Salt Lake City has been voted one of the most affordable cities to vacation in.
New York City
New York City is the choice for big city fans that want to have the chance to experience holiday lights, festivities and public celebrations with the family. From ice skating at the iconic plaza rink to playing in the snow at Central Park to shopping Fifth Avenue, there is a holiday activity for everyone. NYC has become more and more family friendly over the years, so it is a lot easier to spend the holidays here and still recreate a family holiday vibe like back home– only with a lot more lights and activities to do. And personally this is MY favorite winter place. It's magical!
Orlando
For the family that wants a magical holiday experience, Orlando tops the list for fantasy and fun. Walt Disney World does the holidays like no one else, it might be hard to get the family to agree to seeing and doing anything else in the city. Break up the vacation though so that you can spend some time at Universal Studios and also get in a day or two at the beach.
Have you ever been in any of these places? What are your best winter holiday destinations?