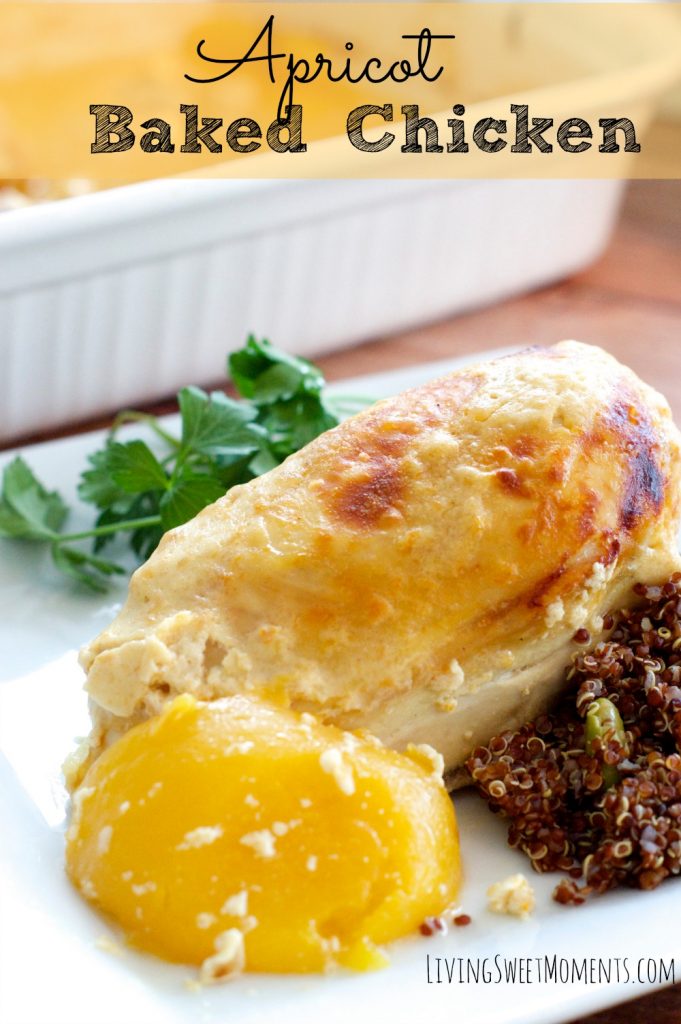 Looking for an easy chicken dinner idea? Well you're in luck! This Apricot Baked Chicken Recipe requires only 4 ingredients, easy prep and the results are delicious. The skin is crispy and the yummy sweet and tangy sweet sauce is to die for!
This Apricot Baked Chicken Recipe is the perfect meal for entertaining guests. Everybody loves chicken and you can serve it alongside some nice Quinoa Edamame (like you see above), rice, mashed potatoes or a nice salad. I love baking them with apricots because they get so soft and adds another dimension of flavor to this dish.
The secret to getting the crispy skin is to first bake the chicken by itself. No sauce, no oil. Just plain chicken with salt and pepper. After 45 minutes the chicken will cook and crisp up! After that time has elapsed is when I add the sauce and apricots. Bake for 15 minutes more and that's it! This technique allows for crispy, creamy and delicious chicken.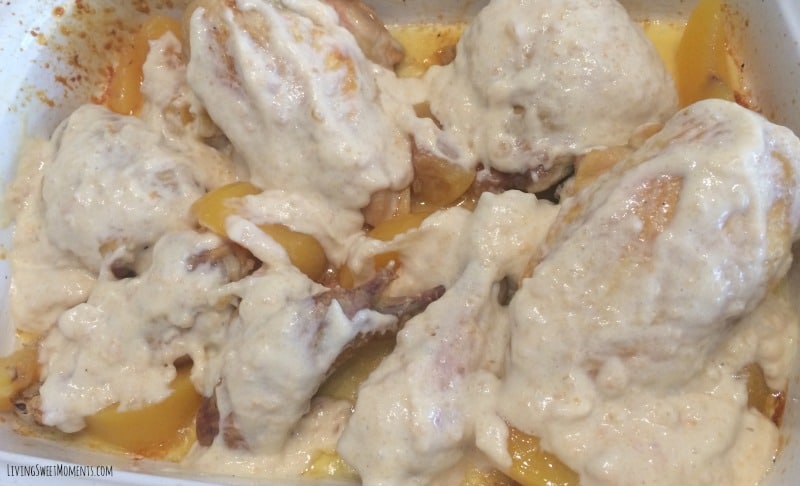 If you want, you can add some potatoes, onions and carrots at the beginning of the baking process so they bake alongside the chicken. That way you can get the side dish out of the way! Also, you can add your favorite chicken pieces: only thighs, drumsticks wings or just the breasts. But keep in mind that it's better if they are bone-in pieces. The bone keeps the chicken moist and flavorful.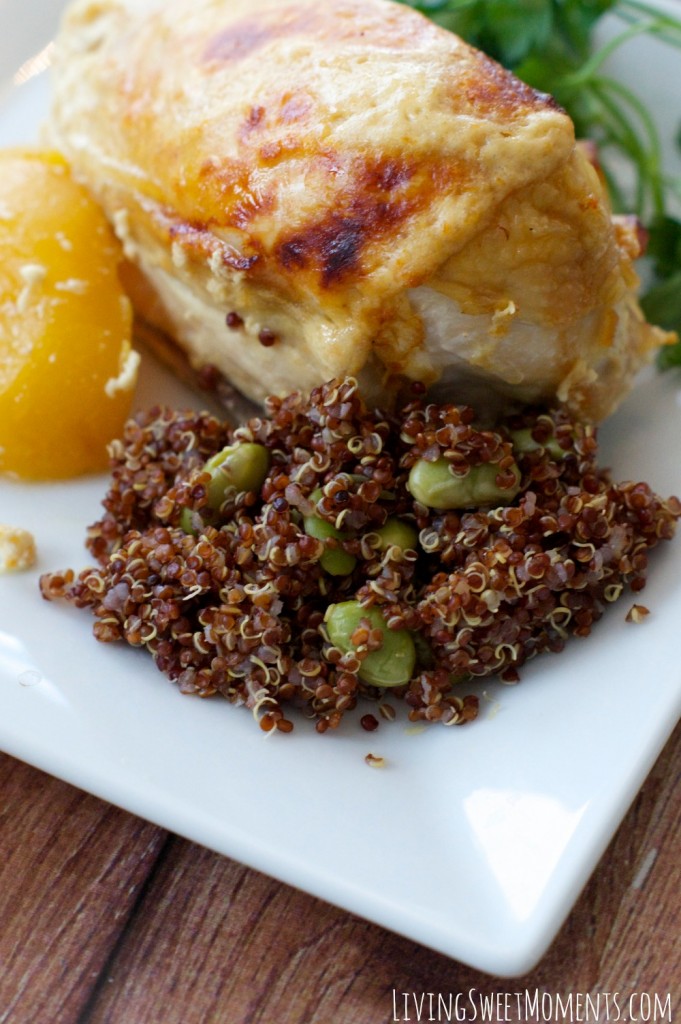 This Apricot Baked Chicken Recipe can be made in advance. Just bake at the last minutes and add the sauce 15 minutes before removing the chicken from the oven. Sauce is only 3 ingredients: Apricot jam, cumin and plain yogurt. That's it!! When combined, the jam and yogurt give out a complex flavor, sweet and tangy. Plus, they create this delicious crust that flavors the chicken so nicely.
I hope you can make it at home and let me know how it comes out!
Apricot Baked Chicken Recipe
Author:
Prep time:
Cook time:
Total time:
Ingredients
1 Whole Chicken, Skin on and cut up into 8 pieces
2/3 Cup of Plain Yogurt
2/3 Cup of Apricot Jam
1 Can of Apricot Halves, discard the liquid
1/2 Teaspoon of Cumin
Salt and Pepper
Instructions
Preheat oven to 375 Degrees F.
Place chicken pieces in a baking pan. Sprinkle Salt and Pepper and bake for 45 minutes
In a bowl mix the jam, yogurt or cumin together
Add the apricot pieces to the baking pan and spread the yogurt sauce all over the chicken
Bake for 15 minutes more
Remove from oven and enjoy!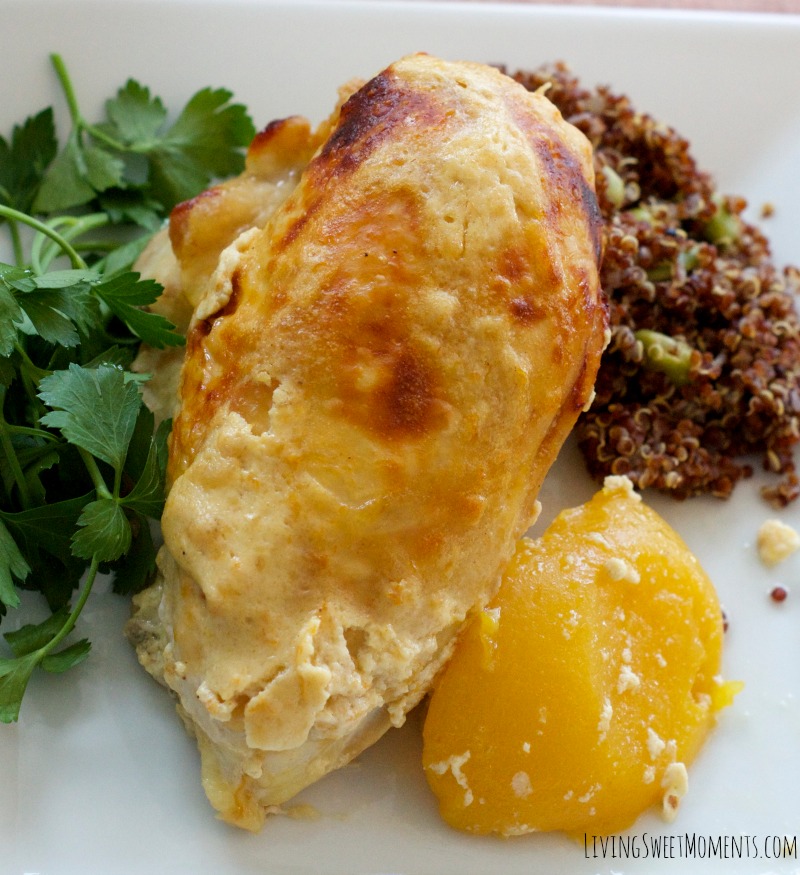 LOVE CHICKEN?? ME TOO!! You can also try these recipes: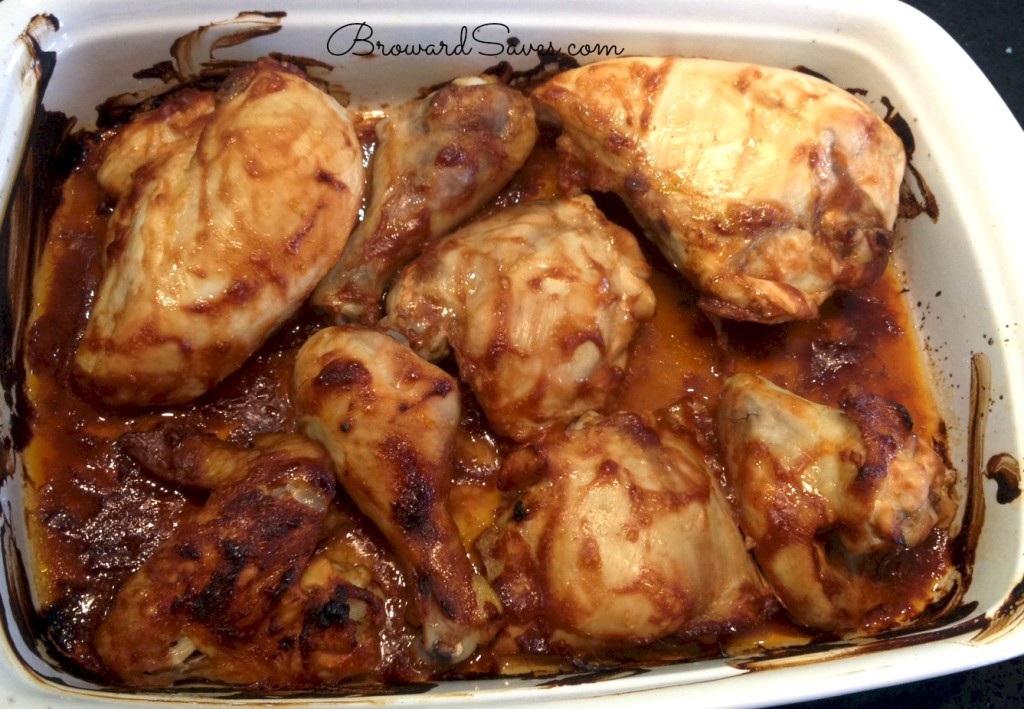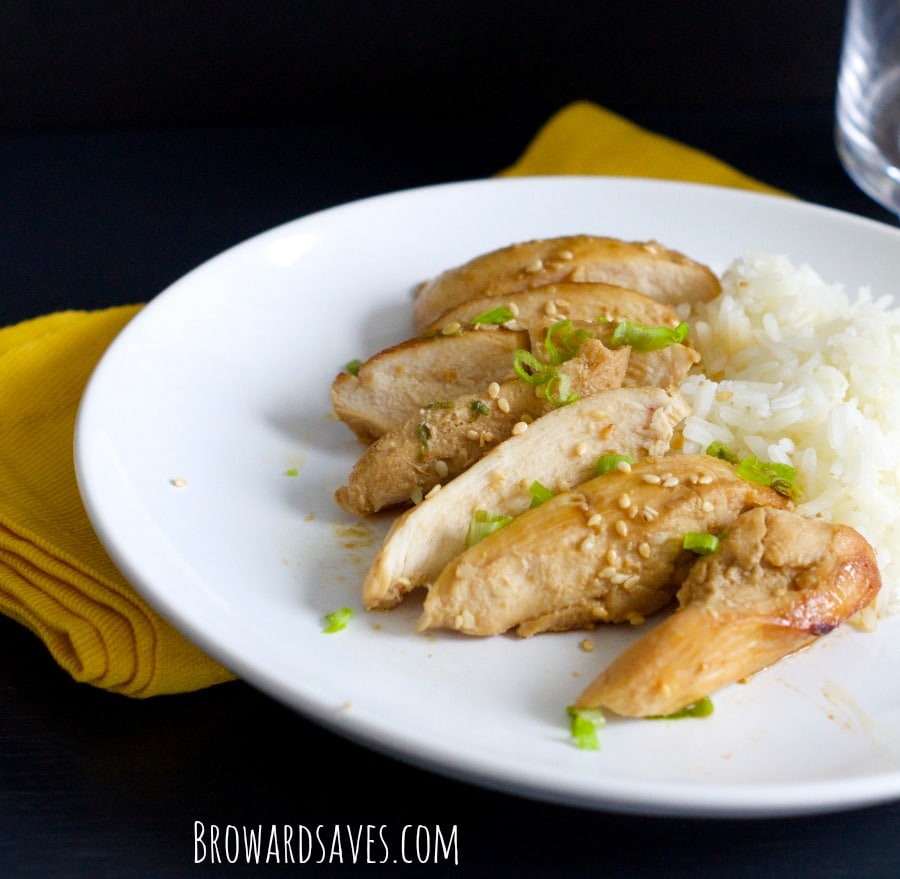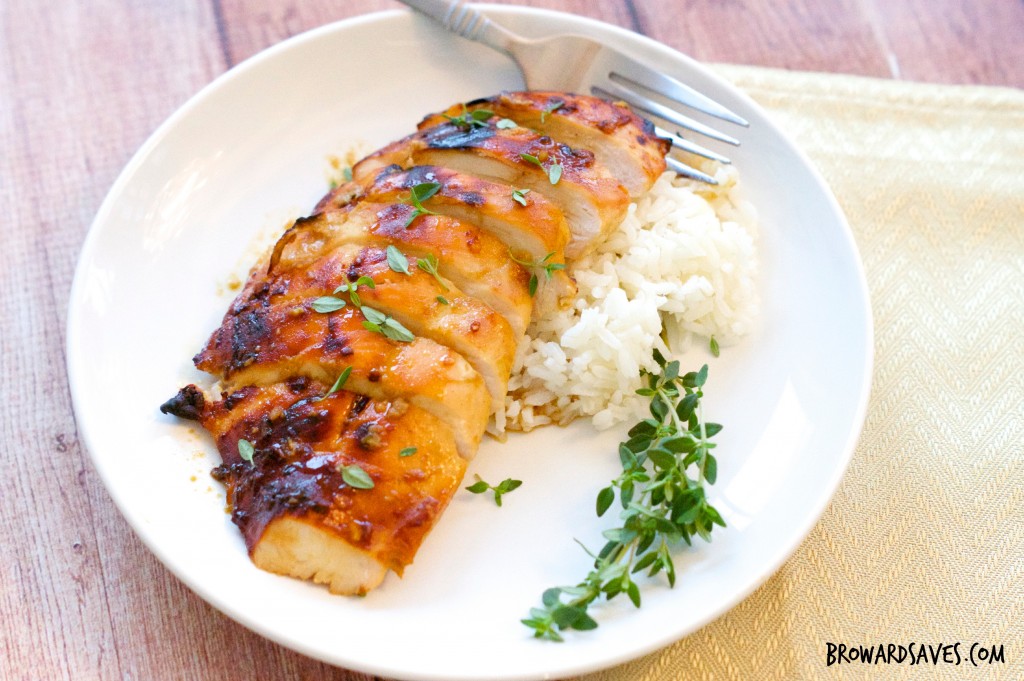 Apple & Sage Chicken Breast Recipe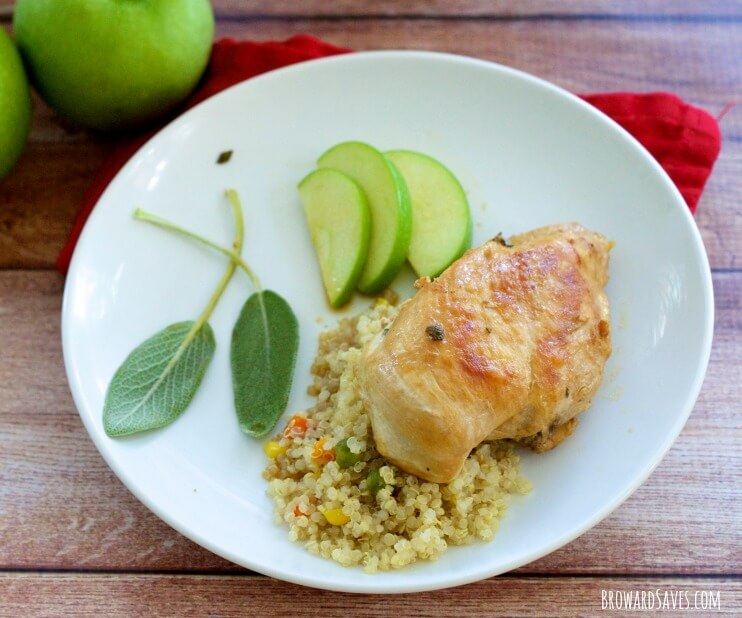 Orange Chicken Stir Fry Recipe