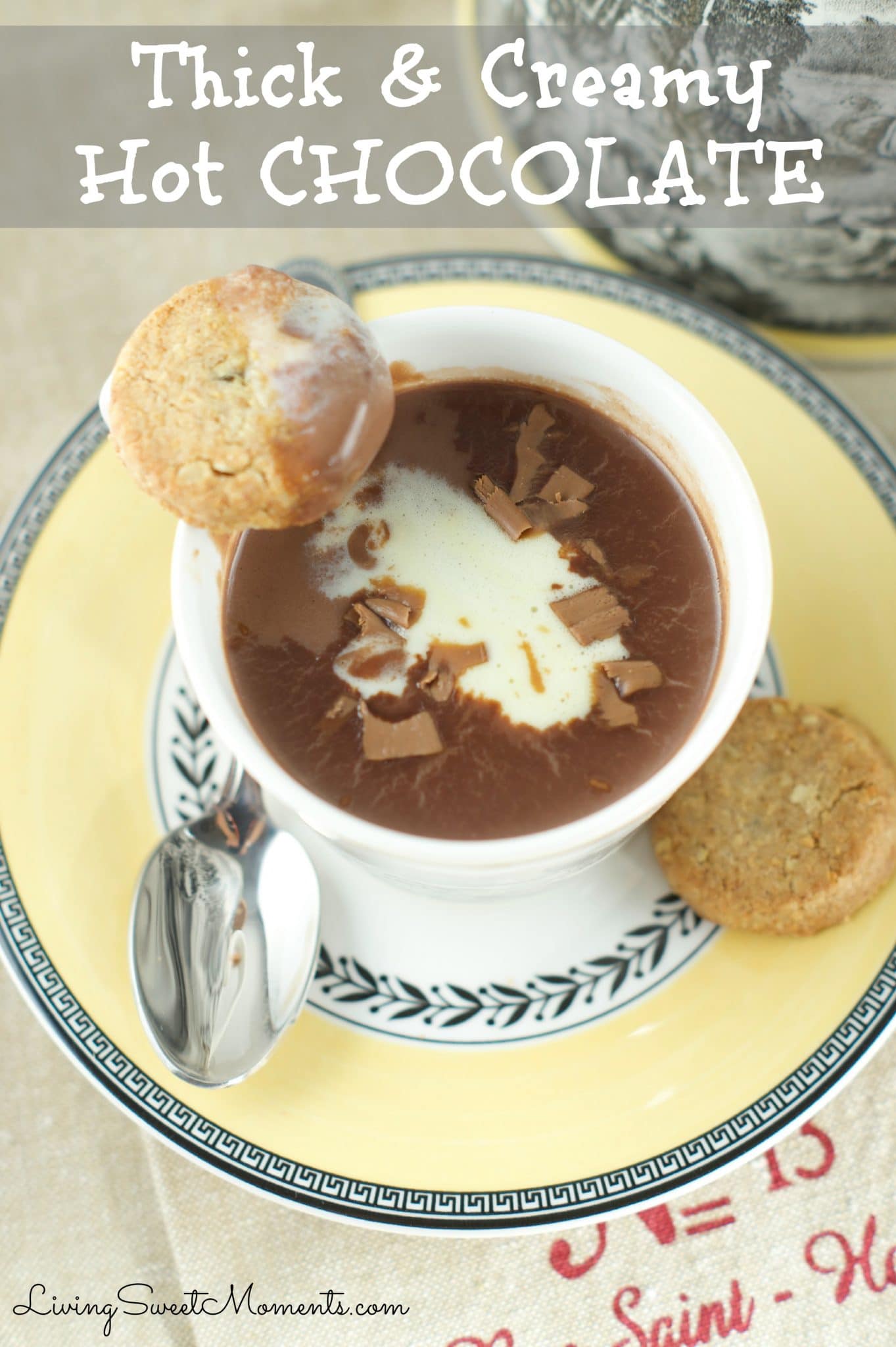 Thick Hot Chocolate Recipe
Imagine it's a snowstorm outside, the chimney is on and your feet are cold. This Thick Hot Chocolate Recipe is all you need to warm yourself up and feel comforted. It's creamy, indulgent and oh so chocolaty.
I know I live in Miami and we don't have snowstorms or chimneys here but I can certainly pretend . All I need is a good excuse and I am ready to sip.
Don't confuse this hot chocolate with cocoa.. This is actually made with real chocolate, no powder stuff here. Haven't you noticed that people tend to put marshmallows and stuff on top of their cocoa? That's because it's so bland and liquid that it needs some kind of texture and flavor. This would never happen with hot chocolate, this is the real deal.. A thick drink you can eat with a spoon. See how it coats the cookie? That's what you want to see. Just like they serve in Europe.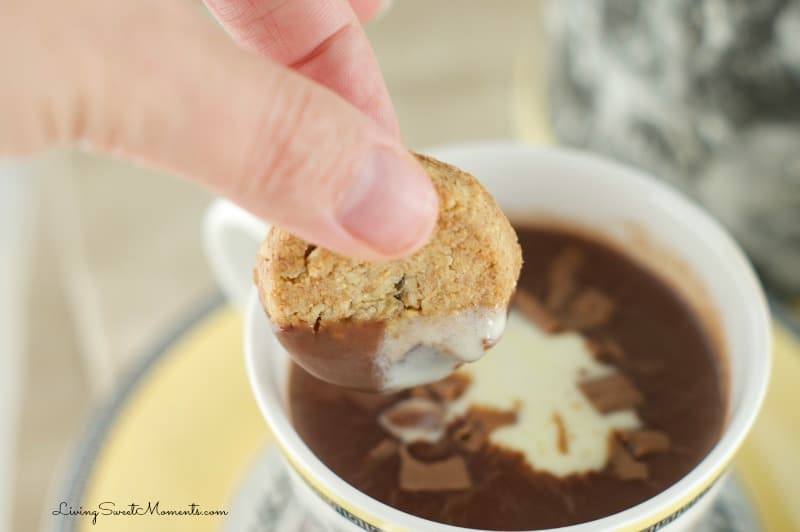 My little one absolutely loved it and even asked for more. I served hers warm and she loved the experience of sipping a real hot chocolate and dunking cookies. She's the chocoholic of the family so I test these kinds of recipes with her. I don't think she minds being my Guinea Pig.
After you make this Thick Hot Chocolate Recipe you won't buy the instant kind again. In just minutes and using simple ingredients you can make this yummy drink. Let's pray for a little cold weather down here in Miami so I can make some more.
Instead of watching the Superbowl I am spending my Sunday night sipping my chocolate and watching old movies. Can I ask for more? That's exactly my kind of night.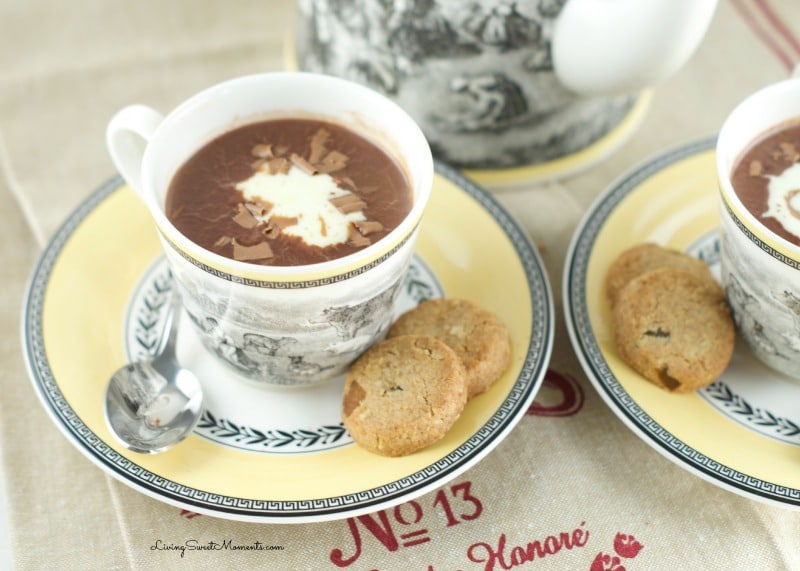 I hope you can make this delicious Thick Hot Chocolate Recipe at home. If you do, please come back and let me know how it came out.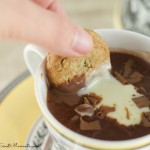 Thick Hot Chocolate Recipe
Ingredients
6

oz

of Semi-Sweet Chocolate

2 1/4

Cups

of Milk

1-2

Teaspoons

of Sugar

1

Teaspoon

of Vanilla

Pinch of Salt

2-3

Teaspoons

of Cornstarch*
Instructions
In a saucepan, pour 1 cup of the milk with the chocolate. Stir until chocolate melts

Using a small bowl, dissolve 2 teaspoons of cornstarch with the 1/4 cup of milk

Add the remaining cup of milk, salt and sugar to the chocolate mixture. Keep stirring

Pour the dissolved cornstarch and let it boil until it thickens

Remove from heat and add the vanilla

Serve and enjoy
Recipe Notes
Start with 2 teaspoons and if needed add one more.