With the holidays rapidly coming up, here's a list of Stocking Stuffer Ideas For Kids that will make your life easier during this busy time of the year
Thank you, Mirum for sponsoring this post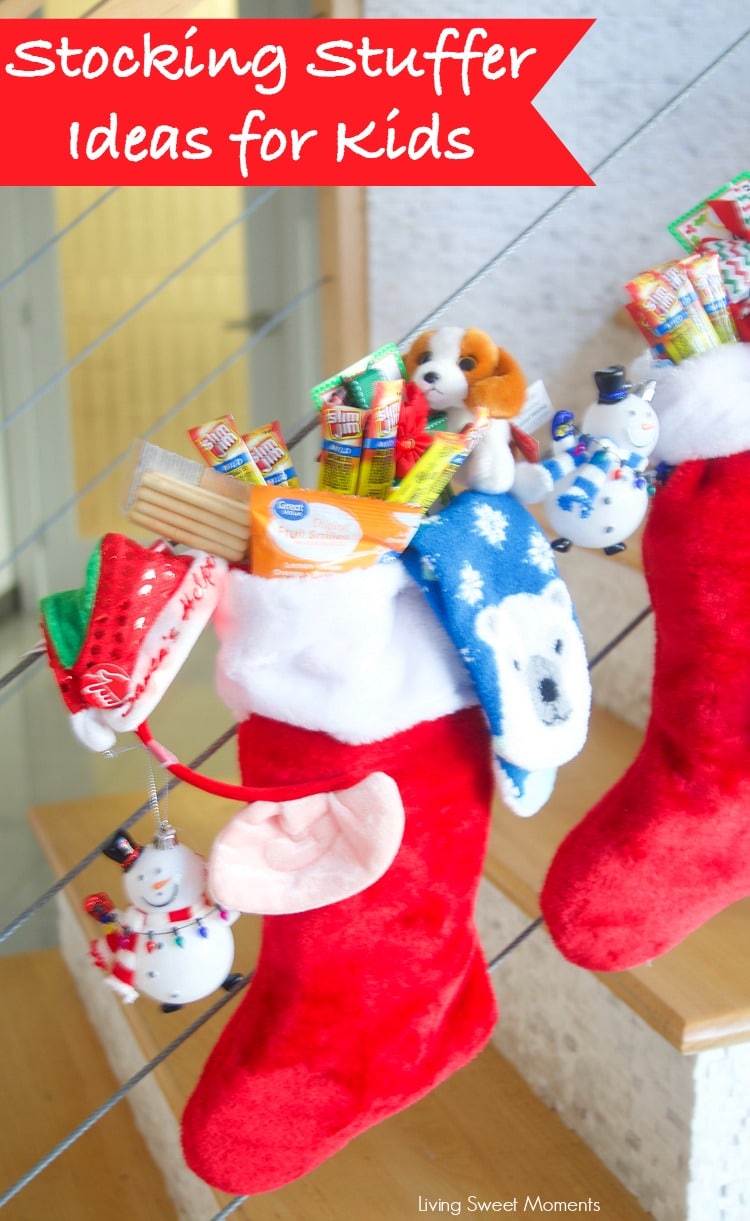 Awesome Stocking Stuffer Ideas For Kids
Usually during the Holidays people are focusing on shopping for the main gifts, baking cookies, and attempting to juggle daily life and routine in between.
You know who feels neglected? That cute red stocking hanging on your stairs or mantle. People tend to forget to fill it at the beginning of the Holidays and end up shopping at the minute and grabbing what's left at the store.
But don't worry, this year I got the stocking stuffer ideas for kids covered. Everything you need is under one roof and the children will be ecstatic.
I avoided everything electronic on purpose.
Yesterday I headed to my local Walmart and stopped by the snack aisle. My idea was to get items they will love that are not messy, portable, and easy to stuff in the stocking.
My top 3 picks were:
Slim Jim Jerky
Fruit Snacks
Cheese and Crackers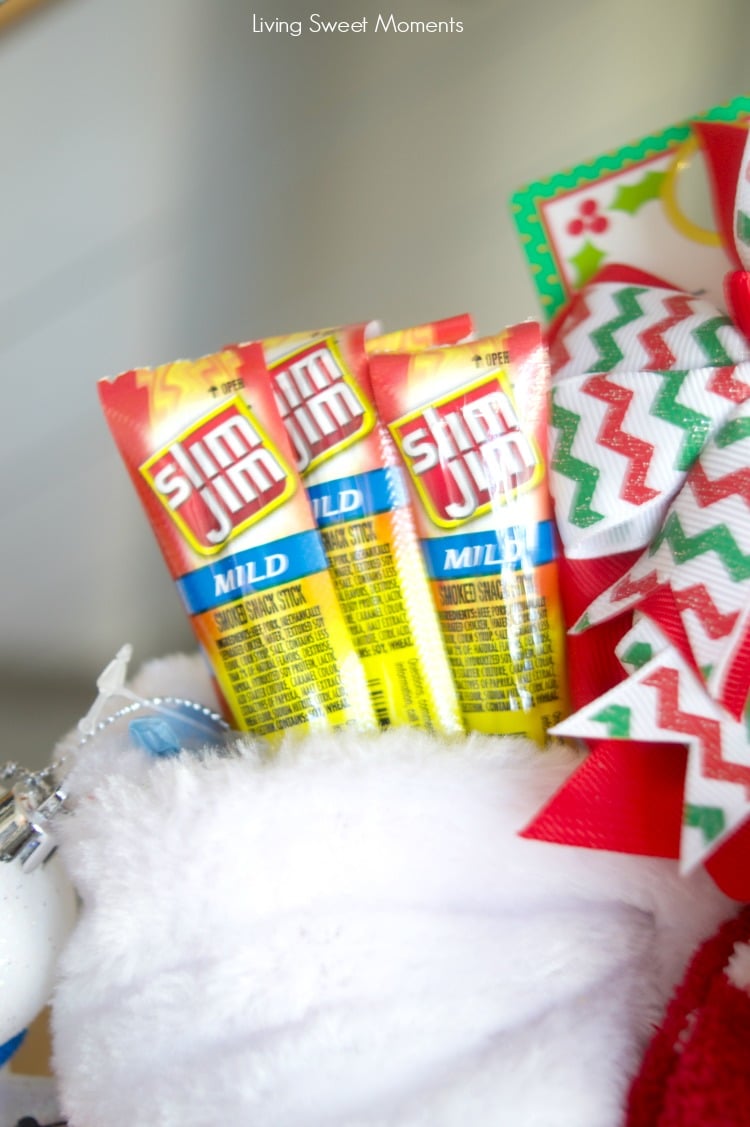 Then I wanted something comfy that they could wear so I chose plush socks, and Christmas hair pieces. If I lived in a winter area I would've bought mittens and hats as well.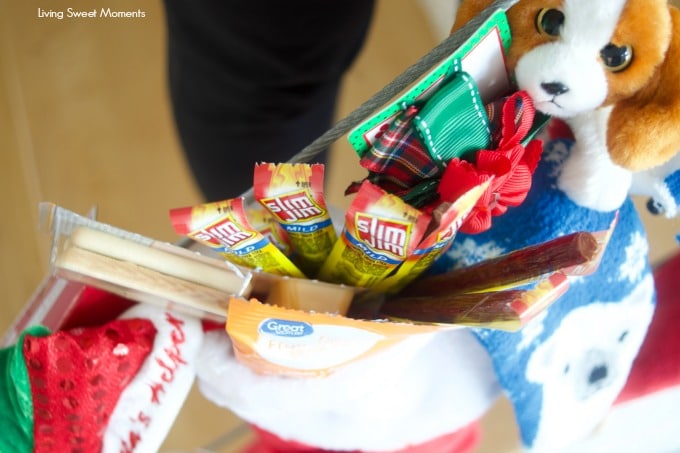 Then I figured they needed some entertaining as well since there's no electronics involved. So I chose some cute little toys that fit well inside the stocking and that they can play and share with friends.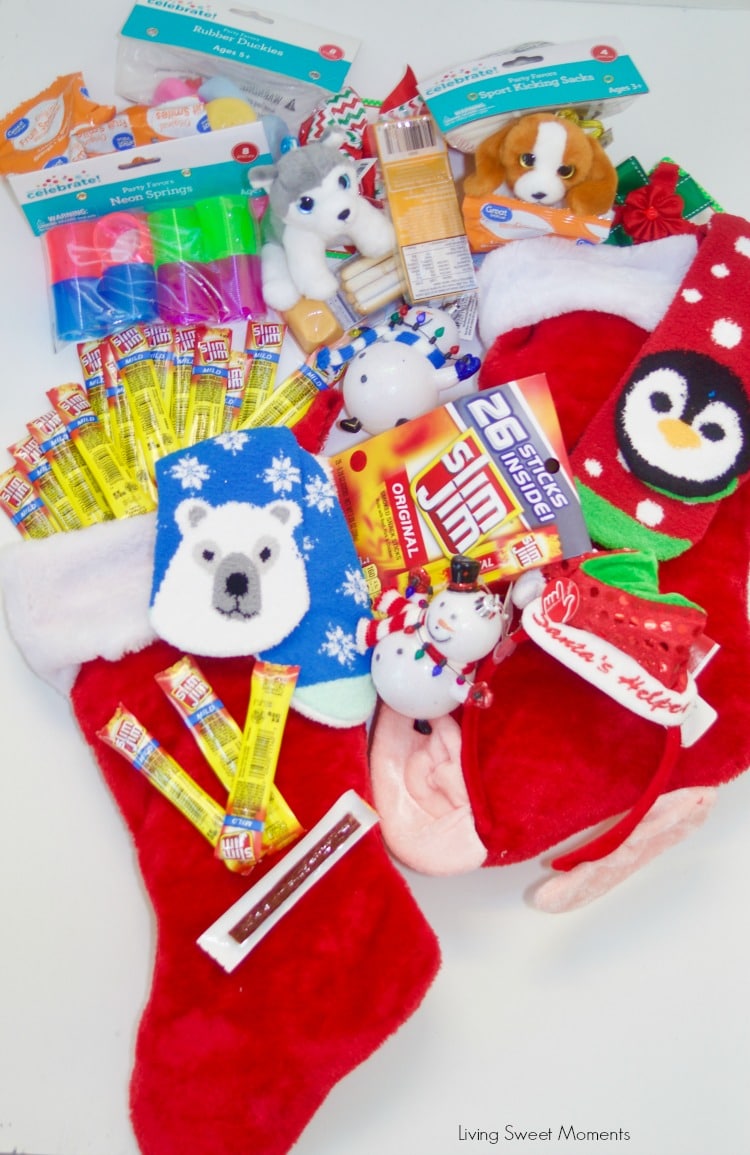 Can't believe I could stuff so many things inside!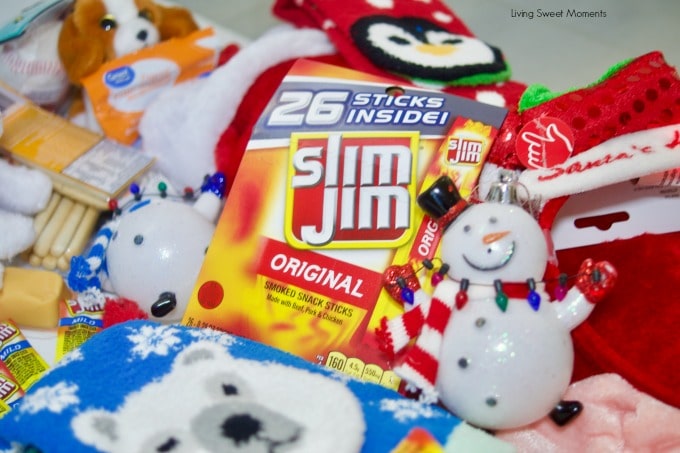 To decorate my stocking, I added a snowman ornament and a small clip on plush toy.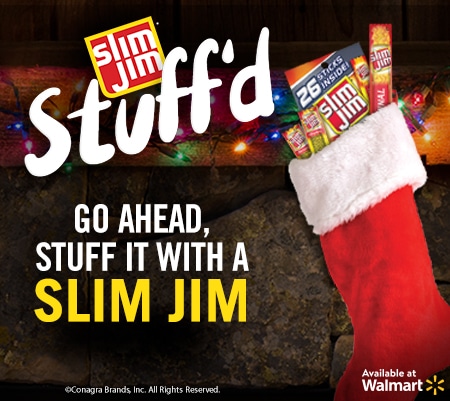 Before you start shopping, head on to the SlimJimBoldBreak.com and create your own cool virtual stocking. You can also enter to win a Slim Jim Prize Pack! (no purchase necessary)
Come back everyday to re-enter.
Check out my virtual stocking. Isn't it neat?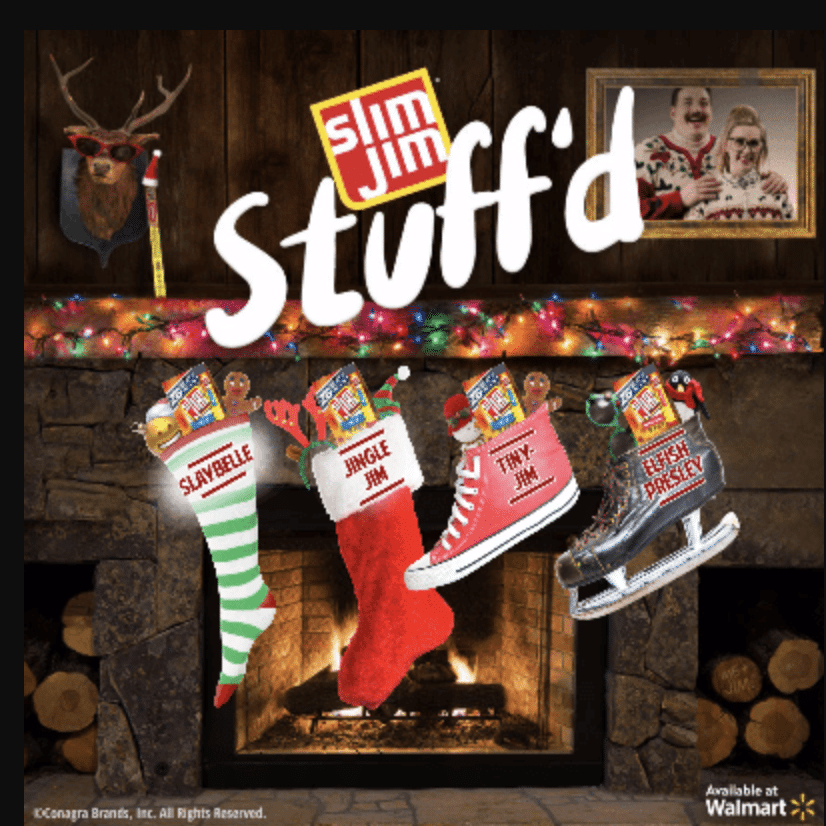 Do you have additional stocking stuffer ideas?