Cheese And Bacon Gougères – easy to make and delicious party appetizer! These little cheese balls do not need a dipping sauce since they hold so much flavor
This is a compensated collaboration with Farmland® and Latina Bloggers Connect. However, all opinions expressed are my own.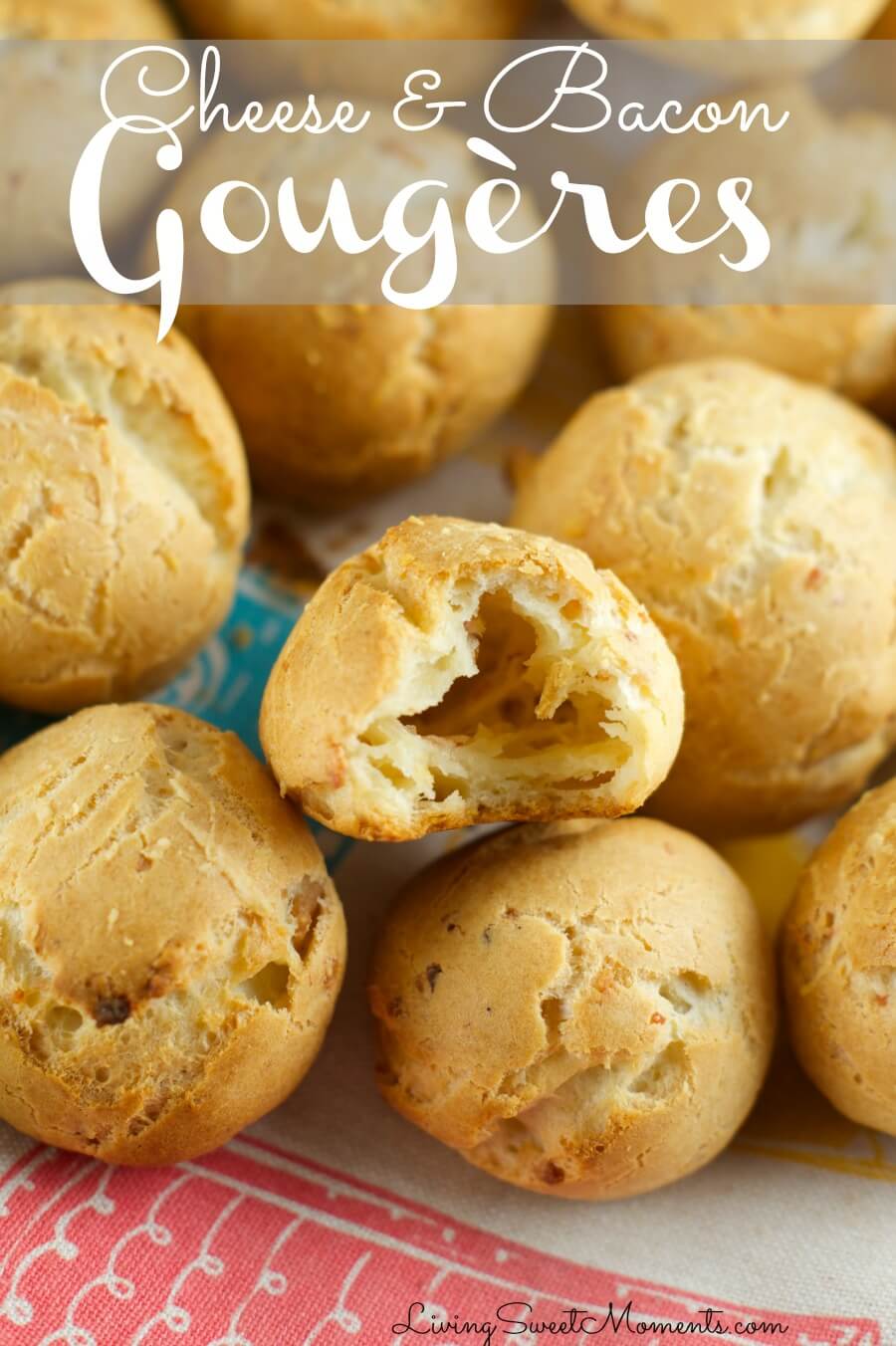 Cheese And Bacon Gougères
Don't be intimidated by the French name, Cheese And Bacon Gougères are basically little puffy balls made with Gruyere cheese and bacon. Each one is packed with so much flavor that they don't need a dipping sauce or filling. Serve them at Game Time and your guests will definitely ask for more.
When it comes to game day appetizers, I like to mix it up and serve different items from all types of cuisines. My only rule of thumb is that the food must be able to be eaten without utensils. In essence, finger food is obligatory when it comes to game day appetizers. These  Cheese And Bacon Gougères are best when they come out of the oven. You'll see how delicious and crisp they turn out.
The reason why these Cheese And Bacon Gougères are so puffy is because they are made with Choux Pastry which is essentially a dough that is cooked and then mixed with eggs to create this wonderful effect. It's super easy to make! Choux Pastry is the same dough used to make Profiteroles and Cream Puffs. Here's  step by step photos of the process: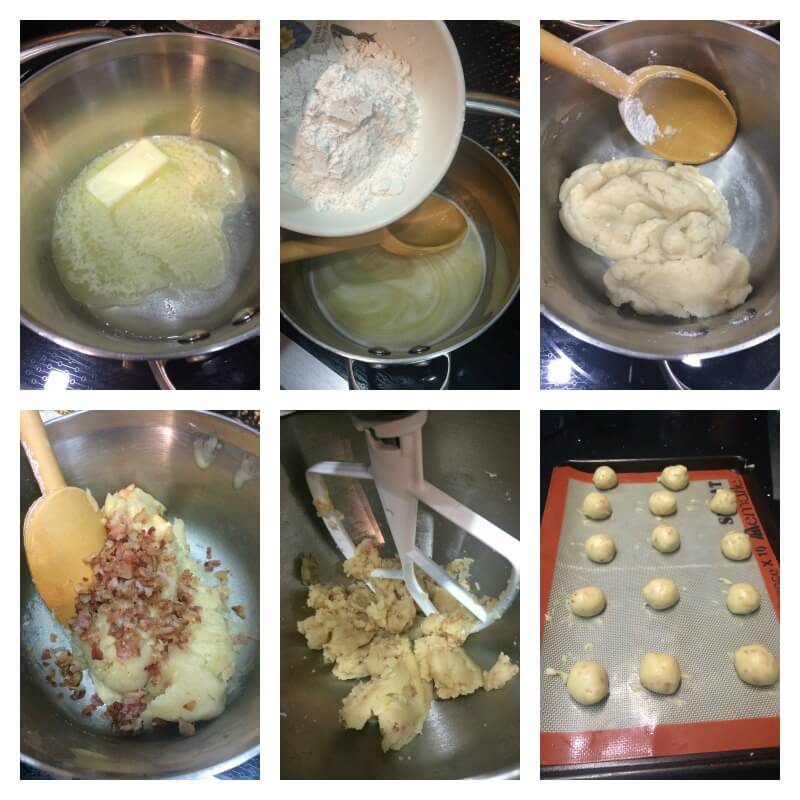 The Choux Pastry starts first in the stove, goes to the mixer and ends up in the oven. It sounds like a lot, but each step takes less than 5 minutes so you can make them in no time. Look at the little specks of bacon in the picture below: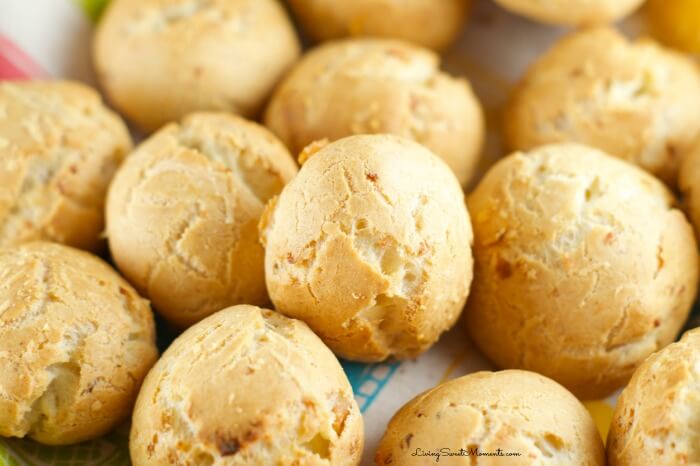 A great tip is to make the dough in advance and bake them right before serving.
I hope you can make these delicious Cheese And Bacon Gougères at home. If you do, please tag me on Instagram @livingsweetmoments and/or use the hashtag #LivingSweet – I promise to Repost it.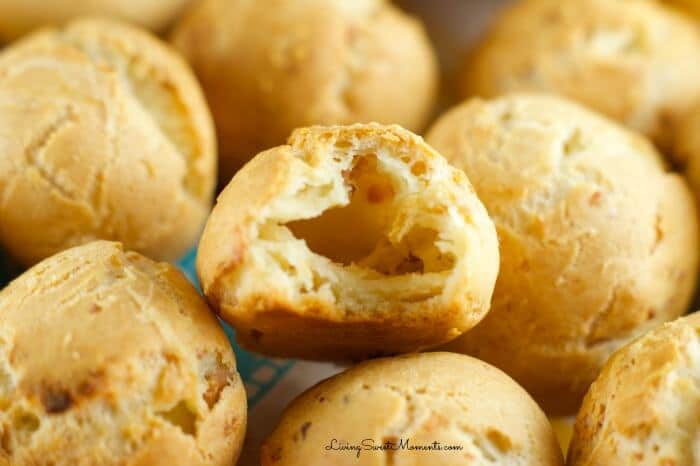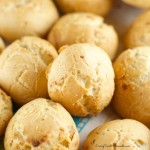 Cheese And Bacon Gougères
Ingredients
1 1/4

Cups

of All purpose flour

1

Teaspoon

of Salt

1/2

Teaspoon

of sugar

1

Stick of butter

unsalted

1/2

Teaspoon

of Nutmeg

1 1/2

Cups

of Gruyere cheese

grated

4

strips of bacon

4

Eggs

1

Cup

of Water

Parmesan Cheese

for sprinkling on top
Instructions
Preheat Oven to 425 Degrees Fahrenheit

In a skillet, cook the bacon over medium heat

Place cooked bacon on a plate lined with paper towels to absorb the extra grease. Chop in little pieces and cool

In a medium saucepan, cook the water, nutmeg, salt, sugar and butter until the liquid comes to a simmer. Lower the heat

Quickly add all the flour at once and stir with a wooden spoon until the flour is no longer visible. Keep stirring until the dough detaches from the sides. About 2 minutes

Remove from heat and add the Gruyere cheese and bacon. Stir until combined and cheese melts

Add the dough to the mixer fitted with a paddle attachment. Mix on medium speed for around 2 minutes or until the dough cools off

Add the eggs one by one beating well after each addition

Line 2 baking sheets with parchment paper or silicone mats

Use an ice cream scoop to shape the dough into balls. You can also shape them by hand

Sprinkle parmesan cheese on top of each ball

Bake for around 20 minutes or until the Gougères are puffed up and golden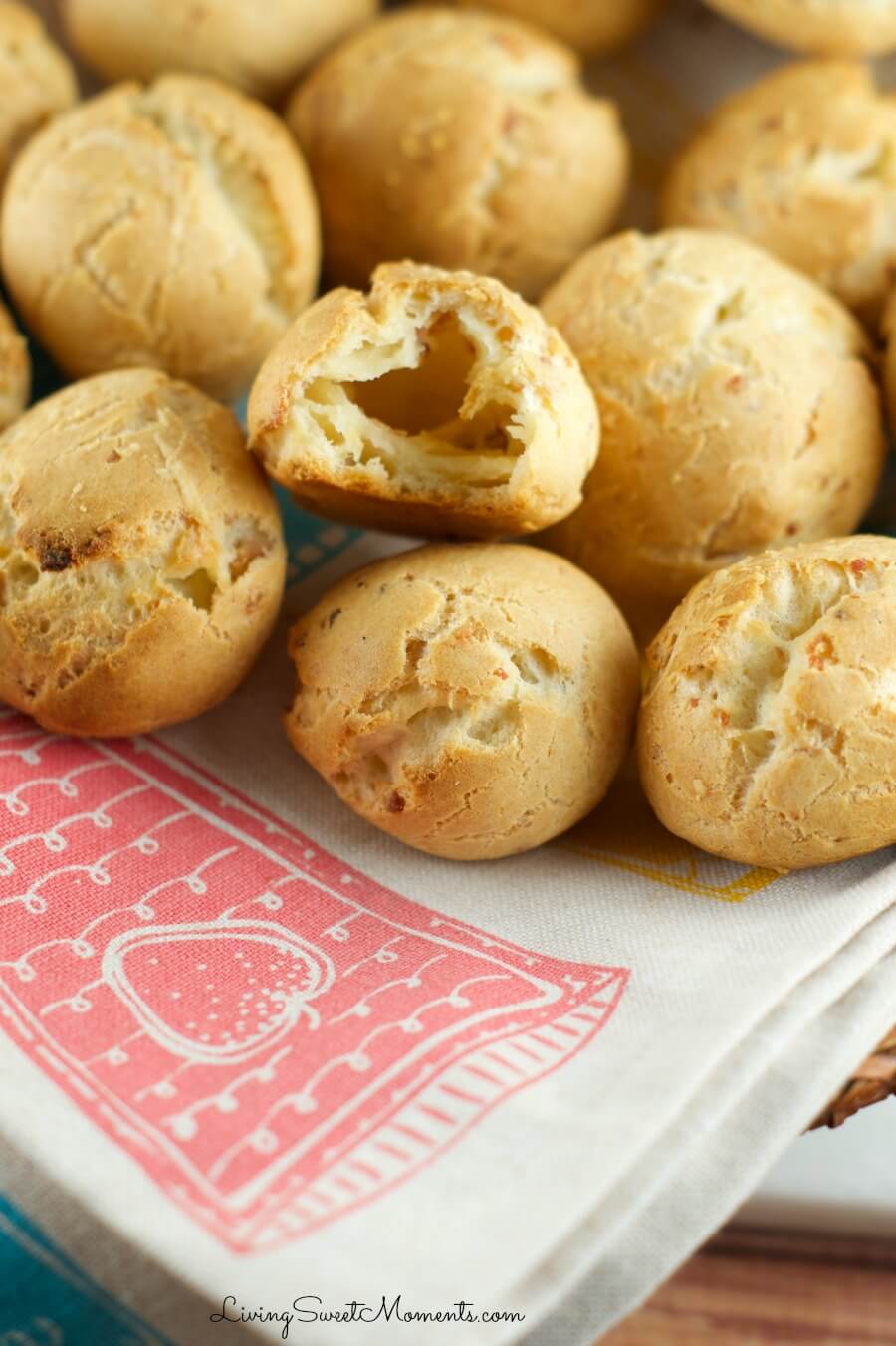 You may also like:
Latin Cheese Bread (Almojabanas)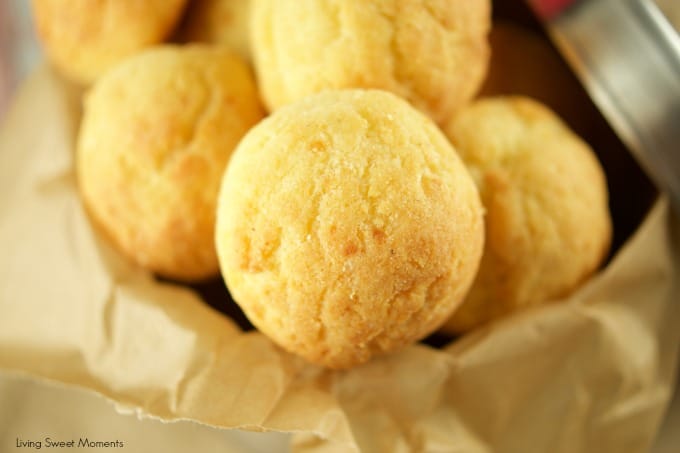 Easy Cheese Bourekas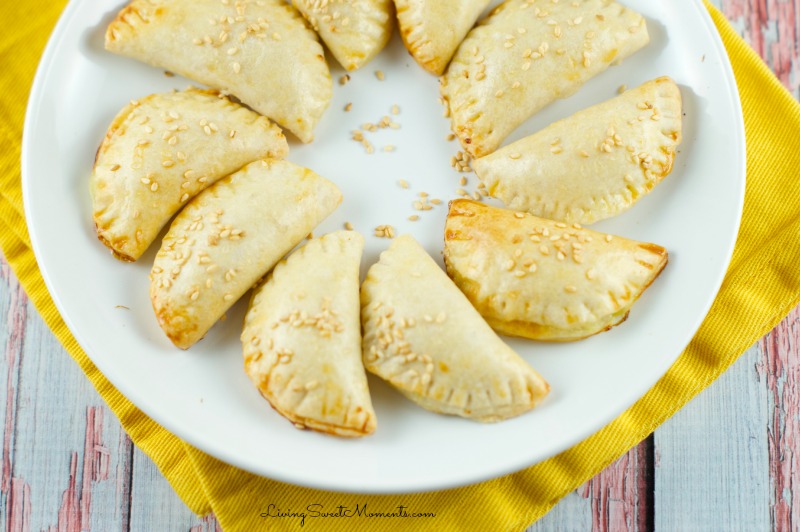 Mini Quiche Lorraine