Delicious Chocolate Blossom Cookies made with M&M's and Chocolate Kisses! Easy to make and delicious. The cookies are soft on the inside and crunchy outside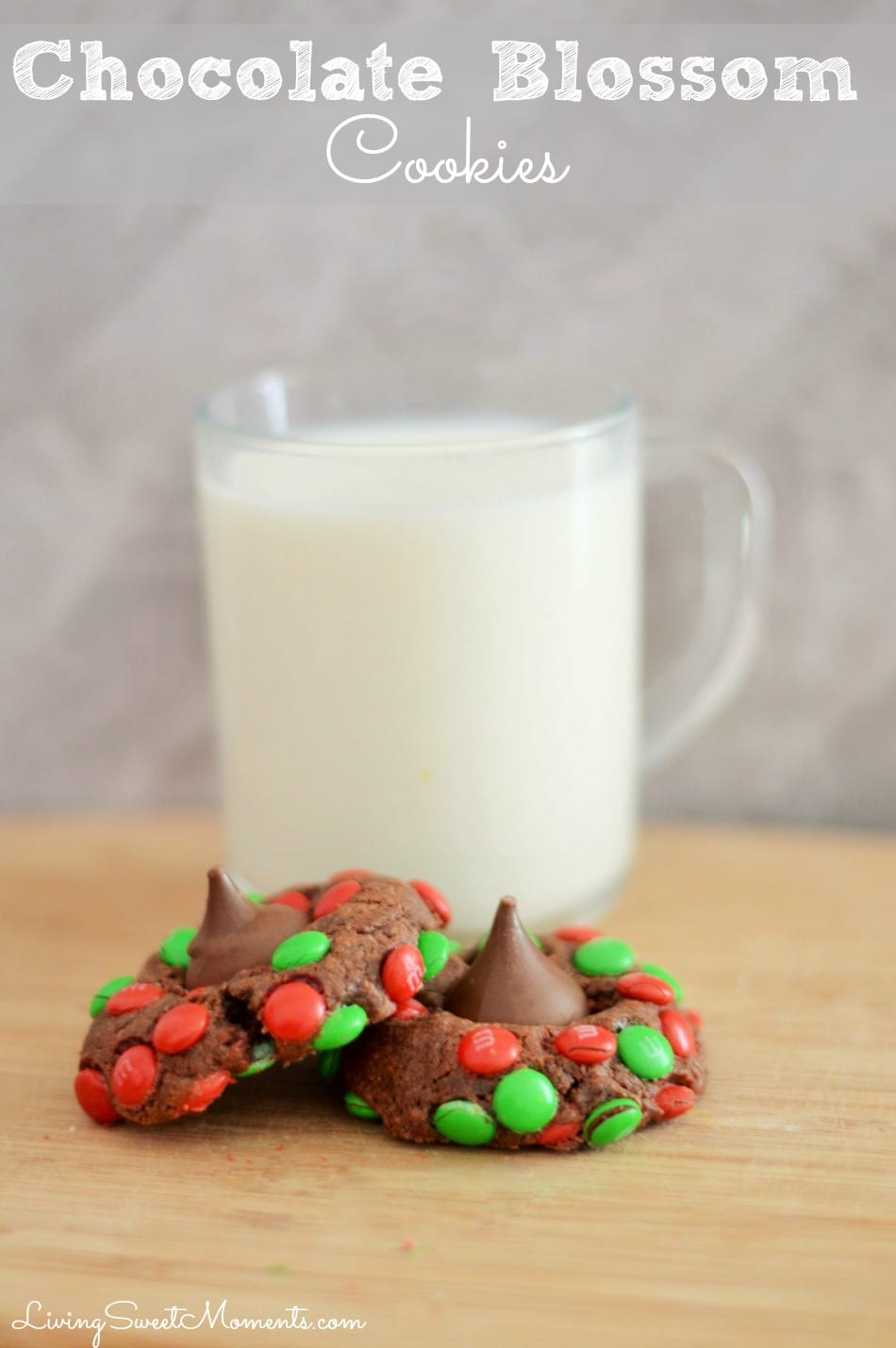 Chocolate Blossom Cookies
Aren't these chocolate blossom cookies beautiful? Perfect for the cookie exchange party. They are crunchy with a soft chocolaty center. Who can't resist one.. or two  These Chocolate Blossom Cookies are original and easy to make. Perfect for the chocolate addict in your family.
The cookie dough is easily made from scratch and is adorned with M&M's and Chocolate kisses. I decided to make this because I have 2 daughters with different tastes. My oldest loves Kisses.. all flavors and colors. The little one is an M&M's fan, specially the milk chocolate kind. To please them both I created a cookie that combines both tastes. I am happy to announce that it worked!
I used Holiday colored M&M's for this project but you can easily use any color combination you may like. If you're making them for a birthday party you can combine the theme in the cookie or just use all the rainbow colors.
To make these Chocolate Blossom Cookies it's very important to let the cookie dough chill in the fridge for before adding the M&M's or sprinkles. It's also important to let it chill again before baking. The secret to prevent them from running is the chilling times. Your patience will be rewarded in this yummy cookie.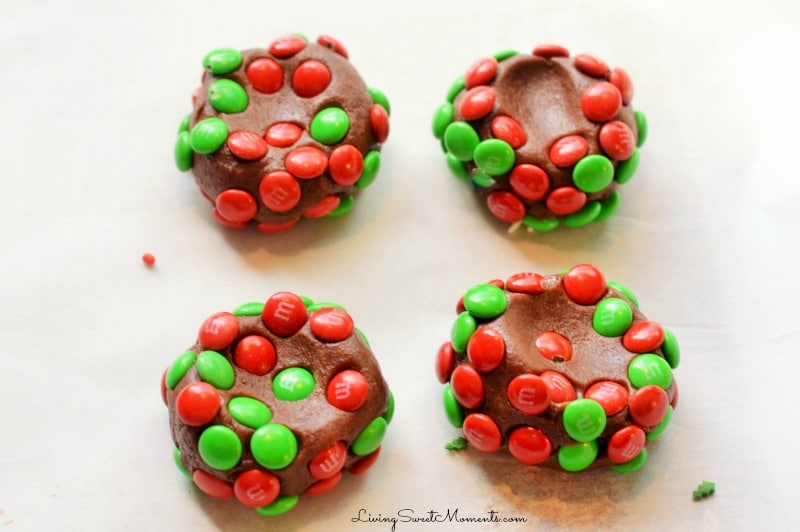 I probably bet you're wondering how does the Chocolate Kiss doesn't melt in the oven. The answer is that it does NOT go in the oven! Just press it quickly when the cookies are baked and it will stick without melting – Cool trick huh?
Another trick is to place the cookies separated on the cookie sheet since they tend to spread. I just love baking this time of year! As you can see, my poor mixer is working on overdrive. I might give her a break – in January!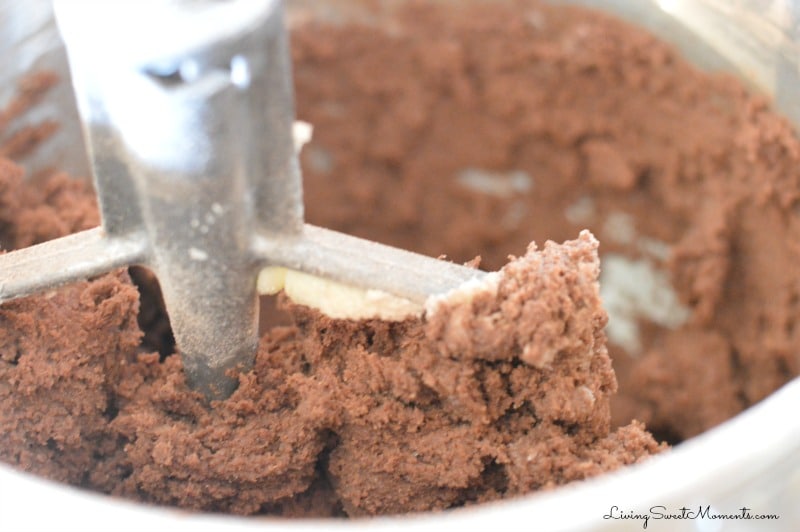 Hope you can try these delicious Chocolate Blossom Cookies at home!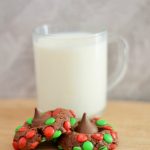 Chocolate Blossom Cookies
Delicious Chocolate Blossom Cookies made with M&M's and Chocolate Kisses! Easy to make and delicious. The cookies are soft on the inside and crunchy outside
Ingredients
1

stick margarine or butter

room temperature

3/4

cup

sugar

1

egg yolk

2

tbsp

milk

1

tsp

vanilla extract

1

cup

all purpose flour

1/3

cup

unsweetened cocoa powder

1/4

tsp

salt

Approximately 25 Hershey Kisses

unwrapped
Instructions
With an electric mixer, beat margarine and sugar until smooth. Blend in egg yolk, milk, and vanilla extract.

Preheat oven to 350 Degrees F.

In a separate bowl, stir together flour, cocoa, and salt. Add the flour mixture to the butter mixture and mix until combined.

Wrap the dough in plastic wrap and refrigerate for at least one hour.

Roll the chilled dough into balls, approximately 1" in diameter. Roll each ball in sprinkles and place on a cookie sheet. Press any loose sprinkles in with your fingers.Use your thumb to make an indention in the top of each cookie.

Chill the prepared balls another 30 minutes. This keeps the cookies from running.

Bake at 350 degrees for 10-12 minutes, or until set.

Remove the cookies from the oven and immediately press a Hershey Kiss into the center. Allow to cool for 5 minutes, then transfer to a cooling rack.