The cute DIY Wax Melts Hearts are the perfect gift for the holidays. Inexpensive, easy to make and will make your home smell delightful.

Disclosure: This shop has been compensated by Collective Bias, Inc. and its advertiser. All opinions are mine alone" #GladeHolidayMood#CollectiveBias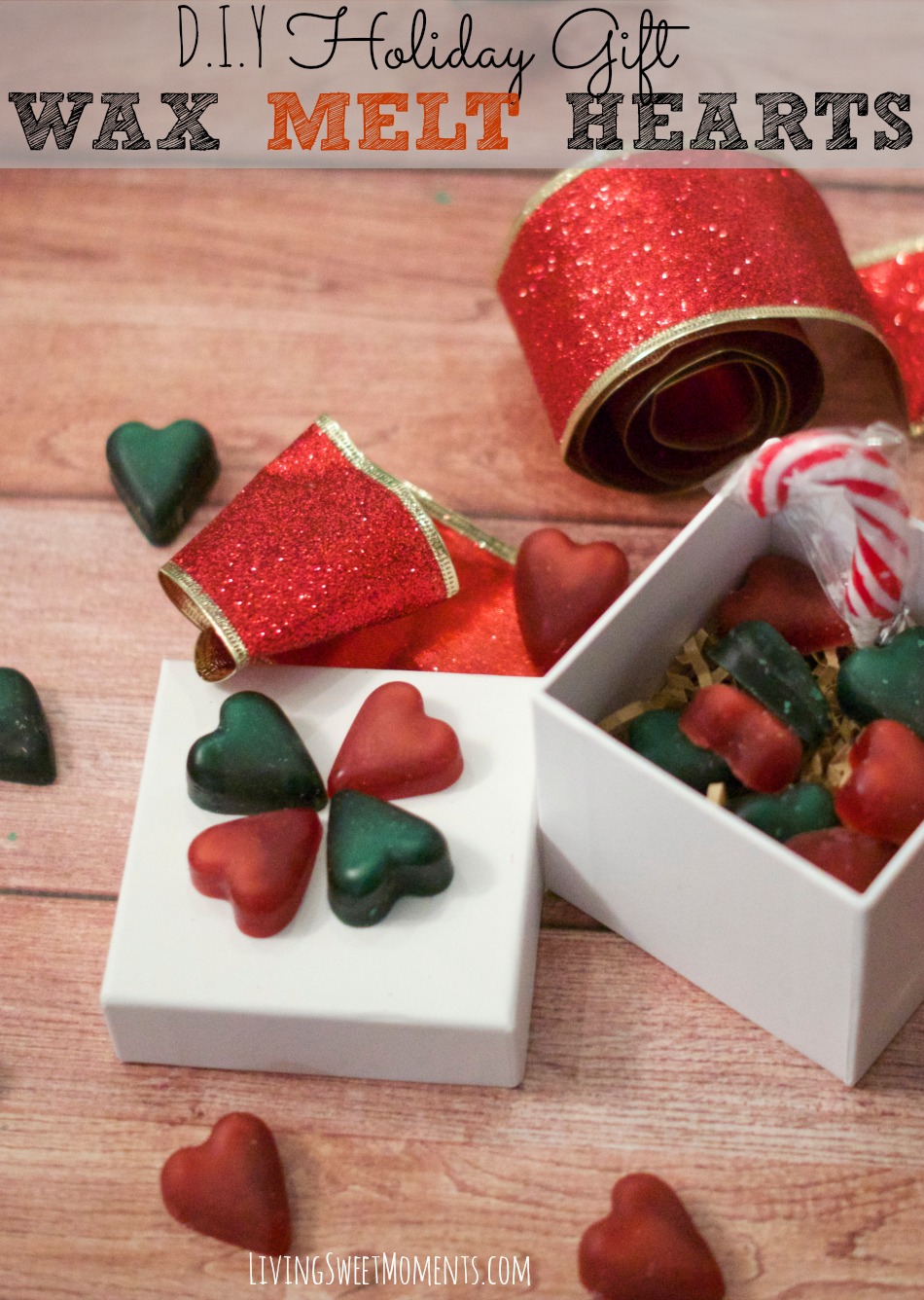 DIY Wax Melts Hearts
Now that the Holidays are just around the corner it's time to start making a list of the gifts we need to buy. These cuteDIY Wax Melts Hearts are very easy to make, inexpensive and creative.
Everyone loves welcoming the Holidays with pine and cinnamon fragrances. Instead of getting a candle from an expensive shop, these Wax Melts arranged in a nice little box will surely warm up somebody's heart.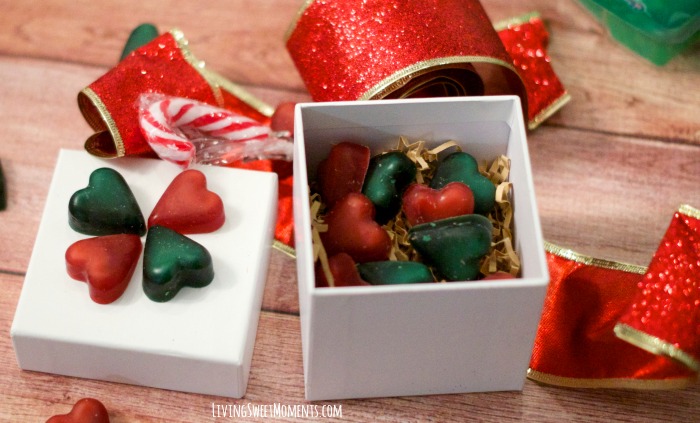 There's no secret to making them! I bought  Wax Melts from their new Winter Collection and melted them. A D.I.Y gift is always more thoughtful and remarkable than a store bought one.
The bonus for me? My house smells extremely fragrant during the whole process. I loved making these and will surely keep on making some more for my family and friends.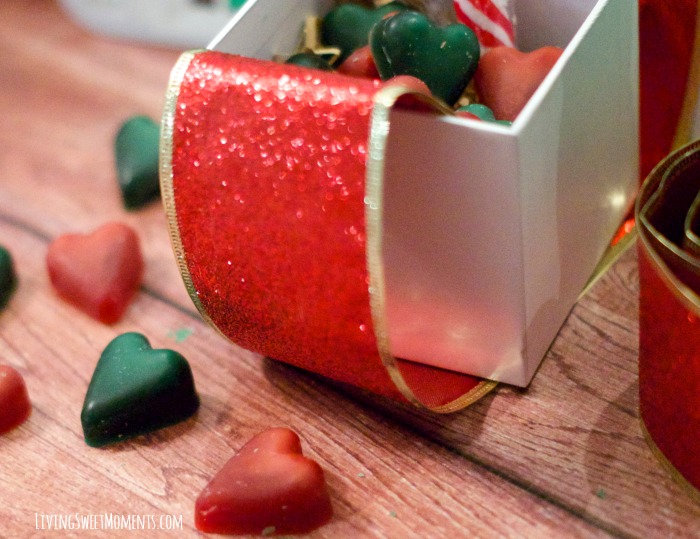 You're probably wondering, HOW did I make these cute DIY Wax Melts Hearts. EASY! Check out these 4 step by step pictures: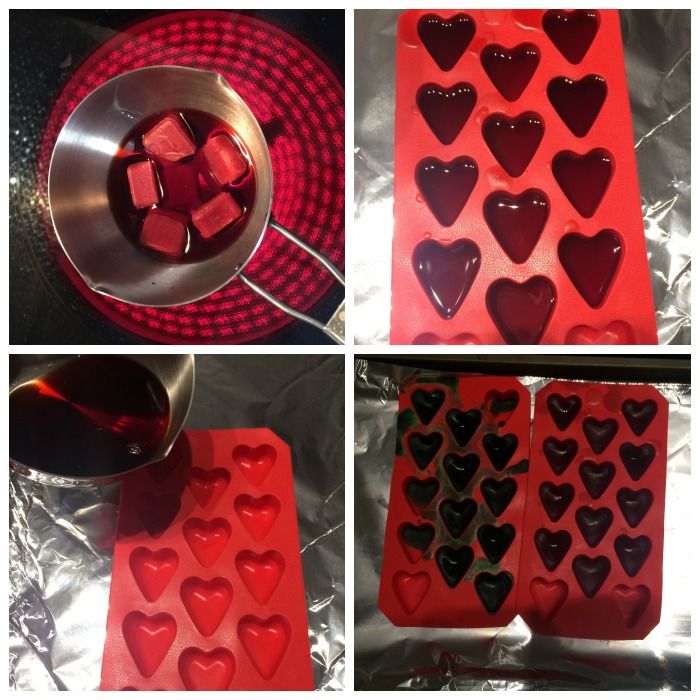 DIY Wax Melts Hearts Instructions:
– Grab a sheet pan and line with aluminum foil. Place a silicone mold on top (keep in mind that after doing this project the silicone mold cannot be used for baking)
– In a heavy saucepan, melt the wax melts over medium heat
– Carefully pour liquid into each crevice of the mold
– Place sheet pan in the fridge for 30-40 minutes or until the wax melts become solid again
– When they are ready, just unmold by pressing on the silicone
– Place in a nice box
That's it! See? No biggie. Use that silicone mold for future non-edible D.I.Y projects like soaps, candles, crayons, etc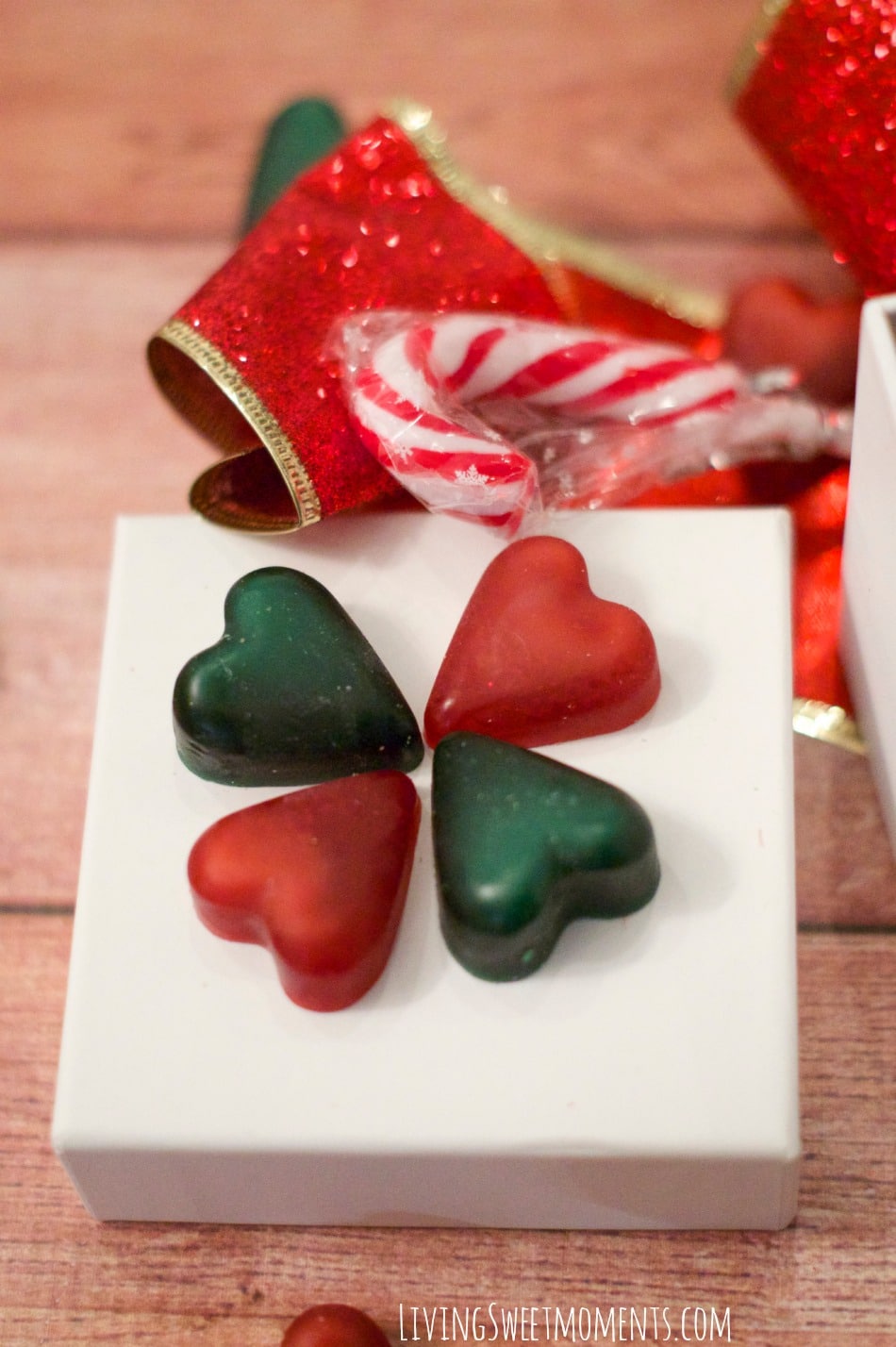 I hope you enjoyed this project and let me know if you try it at home! You won't believe how beautiful they come out. Happy Holidays everybody.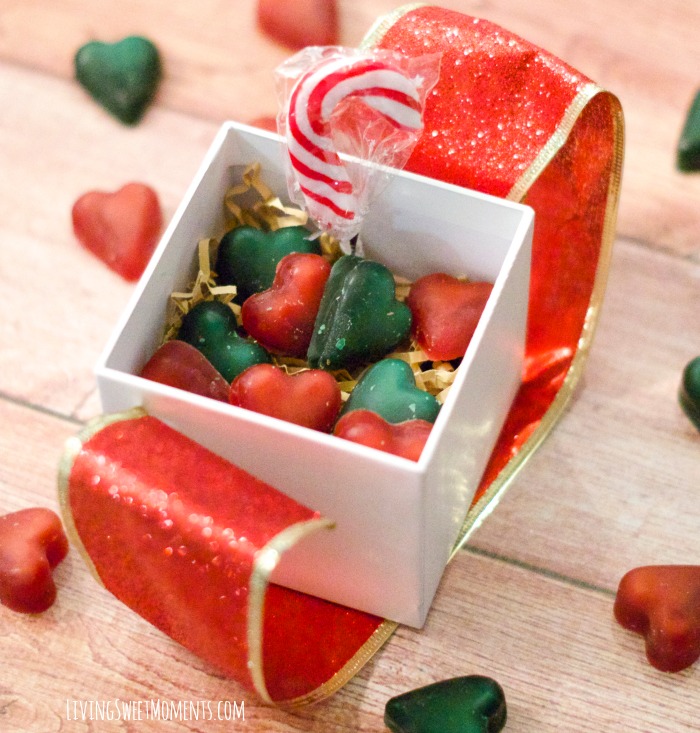 You may also like: