These crumbly Holiday Spiced Shortbread Cookies are super delicious and easy to make. Cut into wedges, they are perfect for dessert or to dip in your coffee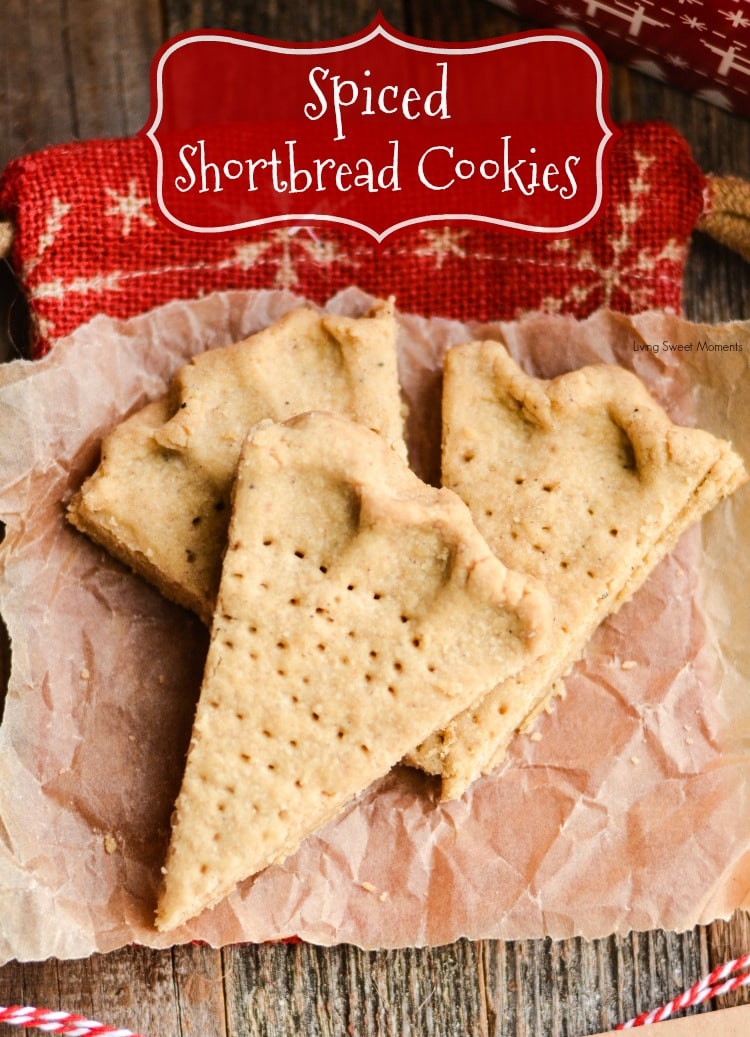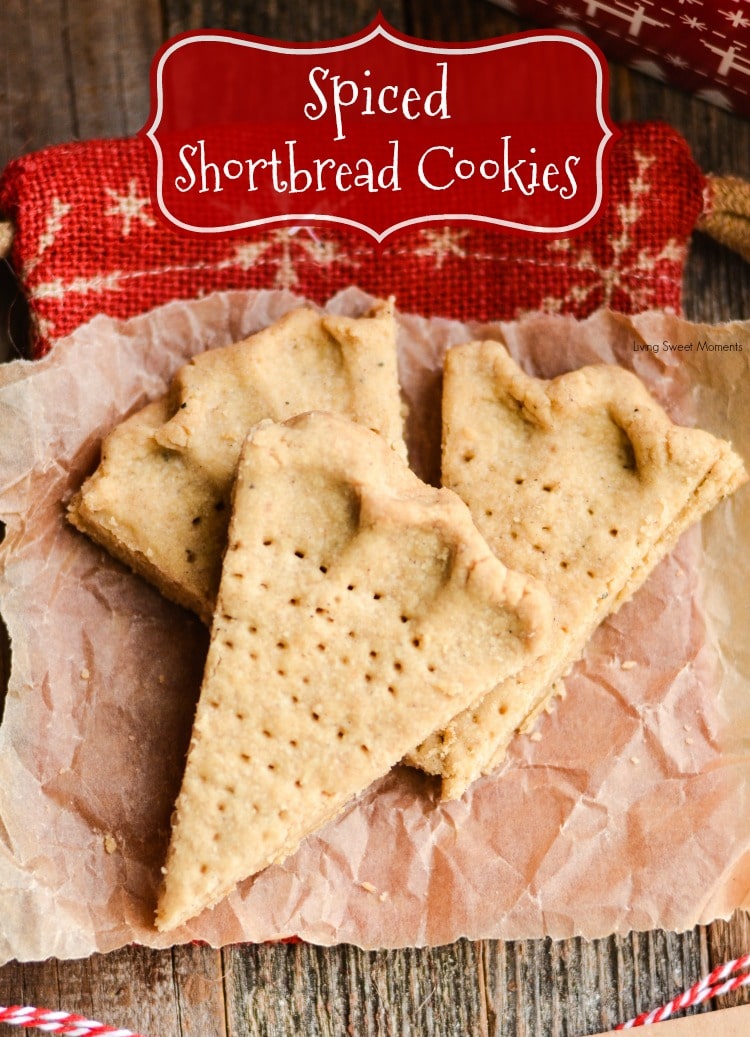 Spiced Shortbread Cookies
When it comes to Christmas cookies I have my top 5 favorite and all of them have the same base: shortbread. It has a rich buttery taste with a crumbly soft texture. By adding some spice I take them to the next level.
You can cut them in any shape you may like, but wedges make give them a sophisticated look without the use of cookie cutters. They are bigger and great to dip in coffee, tea, eggnog, or hot chocolate.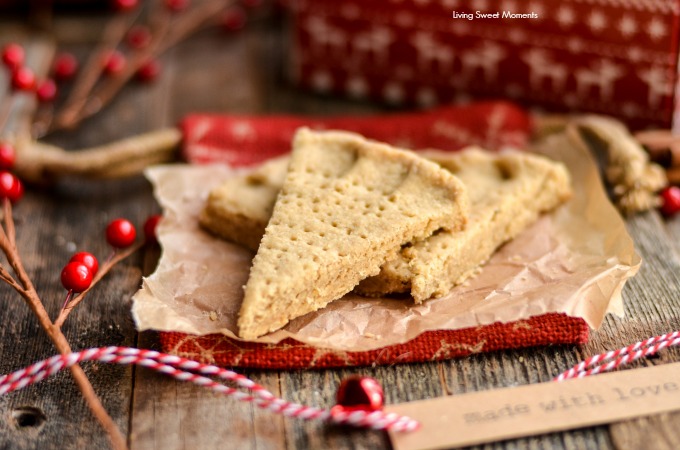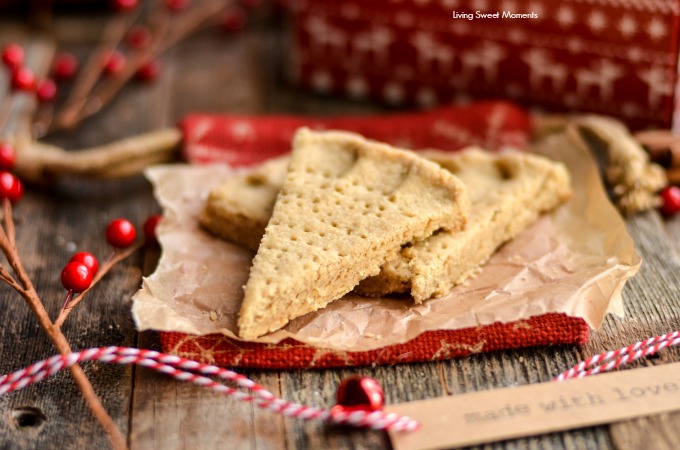 Since I this year I have a huge list of people I need to gift for, these Spiced Shortbread Cookies are great to fit in a box with tissue paper or in a cellophane bag. Hence, my lack of glaze or frosting.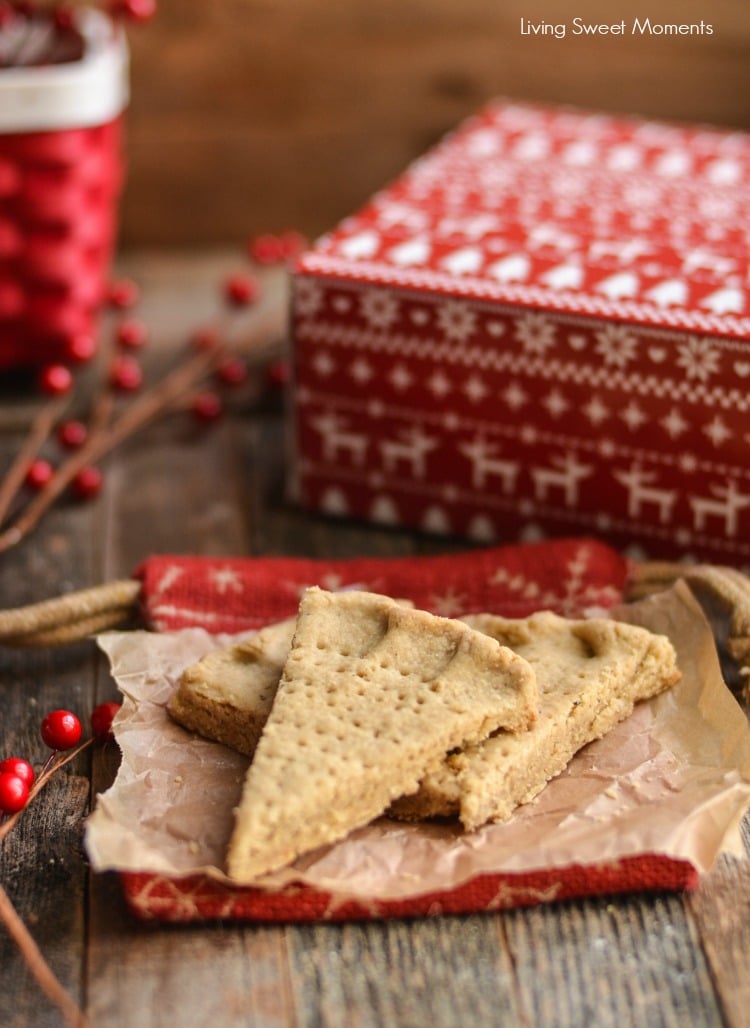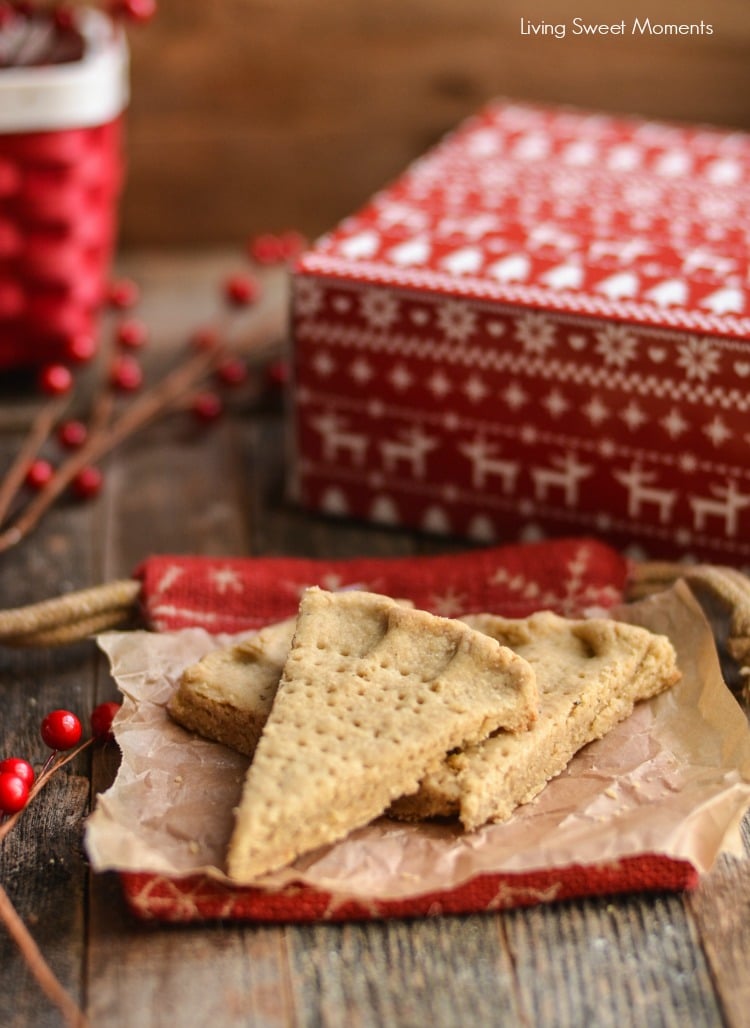 My favorite spices used in these cookies are ginger, allspice, and cinnamon. The smell of the kitchen as they bake it's just out of this world.
With every bite you take, you'll taste Christmas. You can also add some nutmeg or chili for a different edge. The shape is super simple to make and your kids can help you. My girls loved doing the edges and using a fork to poke the little holes.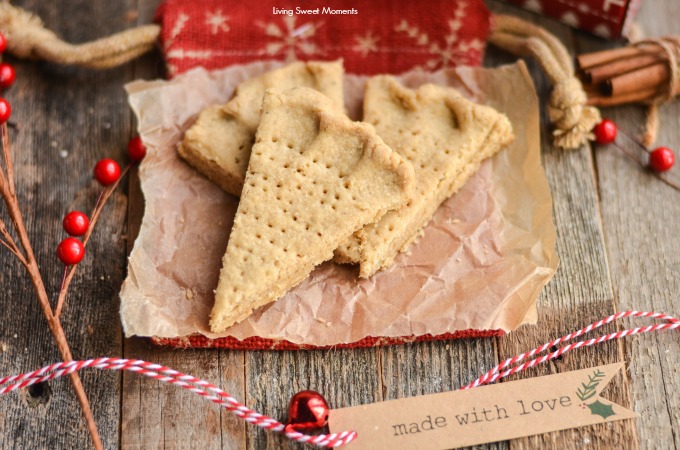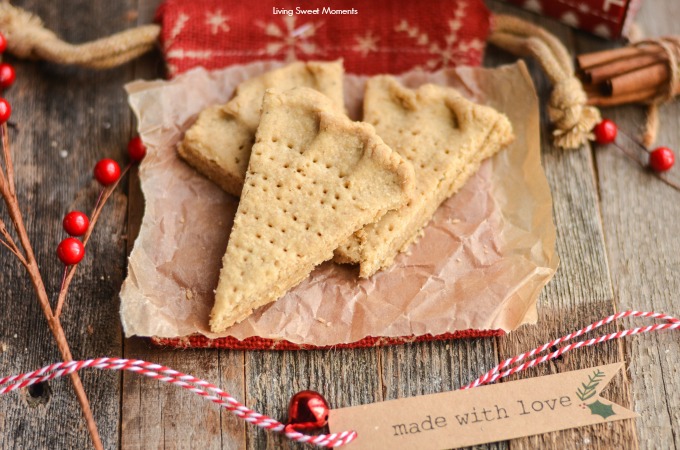 The cookies can be made gluten free just by substituting with GF all purpose flour. The dough will be a bit softer and stickier but the taste will be exactly the same.
If you're not a fan the spices, simply omit them in the recipe and substitute either will citrus zest (lemon, orange, lime) of pure vanilla extract.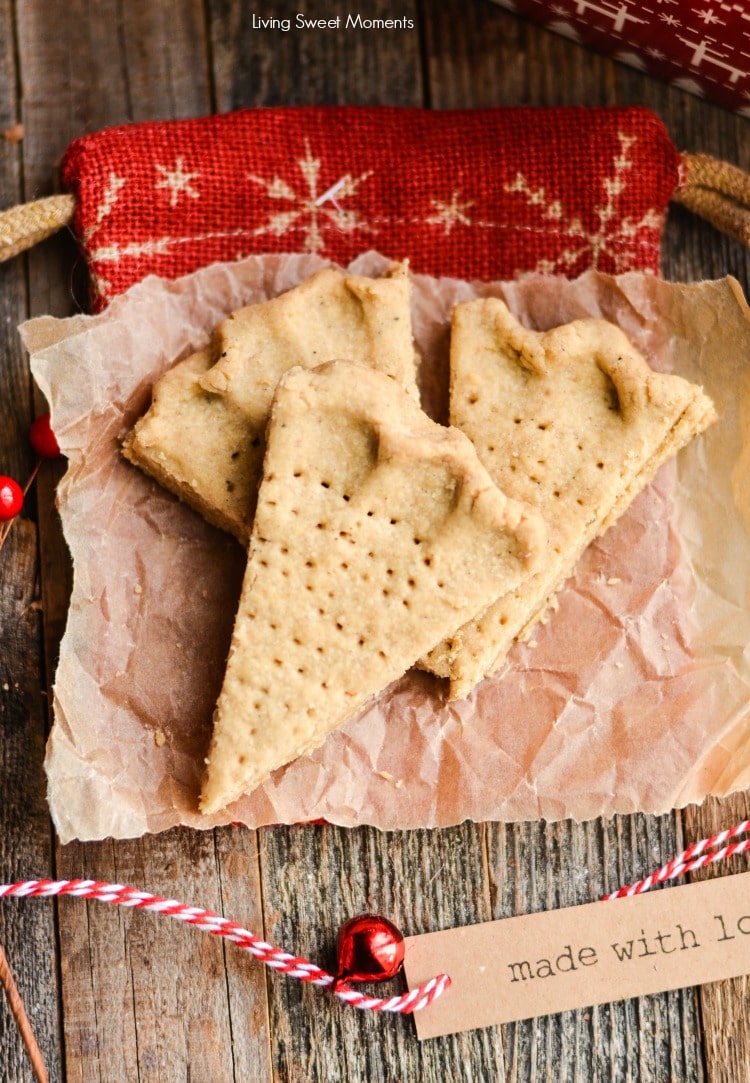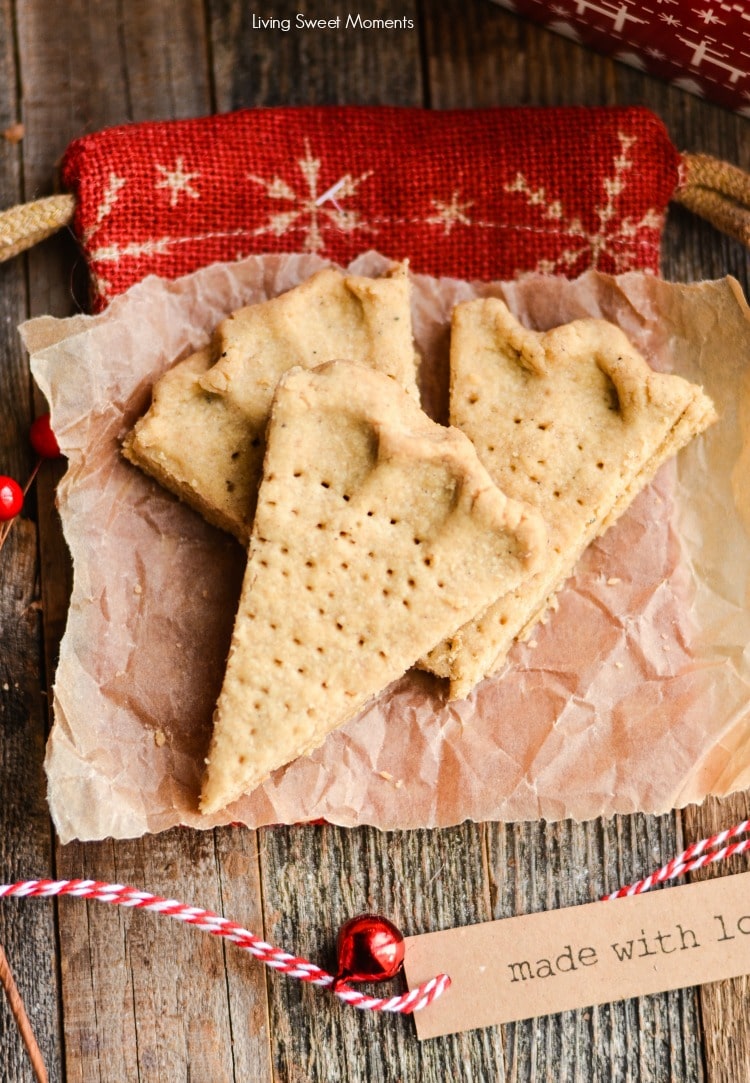 I hope you can try this delicious Spiced Shortbread Cookies at home. If you do, please upload a pic on Instagram and tag me @Livingsweetmoments or use the hashtag #LivingSweet. I promise to repost it.
Spiced Shortbread Cookies
These crumbly Holiday Spiced Shortbread Cookies are super delicious and easy to make. Cut into wedges, they are perfect for dessert or to dip in your coffee

Ingredients
1/2

cup (1 stick)

chilled butter

chopped into cubes

1

cup

all purpose flour

1/4

cup

packed brown sugar

1/4

teaspoon

salt

1/2

teaspoon

ground ginger

1/2

teaspoon

ground allspice

1/4

teaspoon

cinnamon powder
Instructions
Line a cookie sheet with parchment paper and set aside

Mix the dry ingredients together


In a food processor add the dry ingredients and cut-up cubes of butter to it and give it several pulses till it resembles a crumbly mixture

Take it out of the food processor onto a floured surface and knead it into a dough. Shape it into it into a roughly 8-inch circle, about 1/4 inch in thickness. Take a knife and cut into wedges. Poke holes on the surface using a fork. Crimp the edges if you wish. Chill it in the fridge for 20 minutes


Arrange on the prepped cookie sheet

Bake for 18-20 minutes till the edges turn golden brown. Take it out and using a knife cut the wedges while it is still warm. Let the cookies cool completely on a cooling rack before serving

You may also like:
Walnut Crescent Cookies