This crunchy Homemade Rice Cakes recipe is super easy to make and delicious! Enjoy a healthy snack and choose if you'd like it sweet or savory. Can be Gluten Free!Â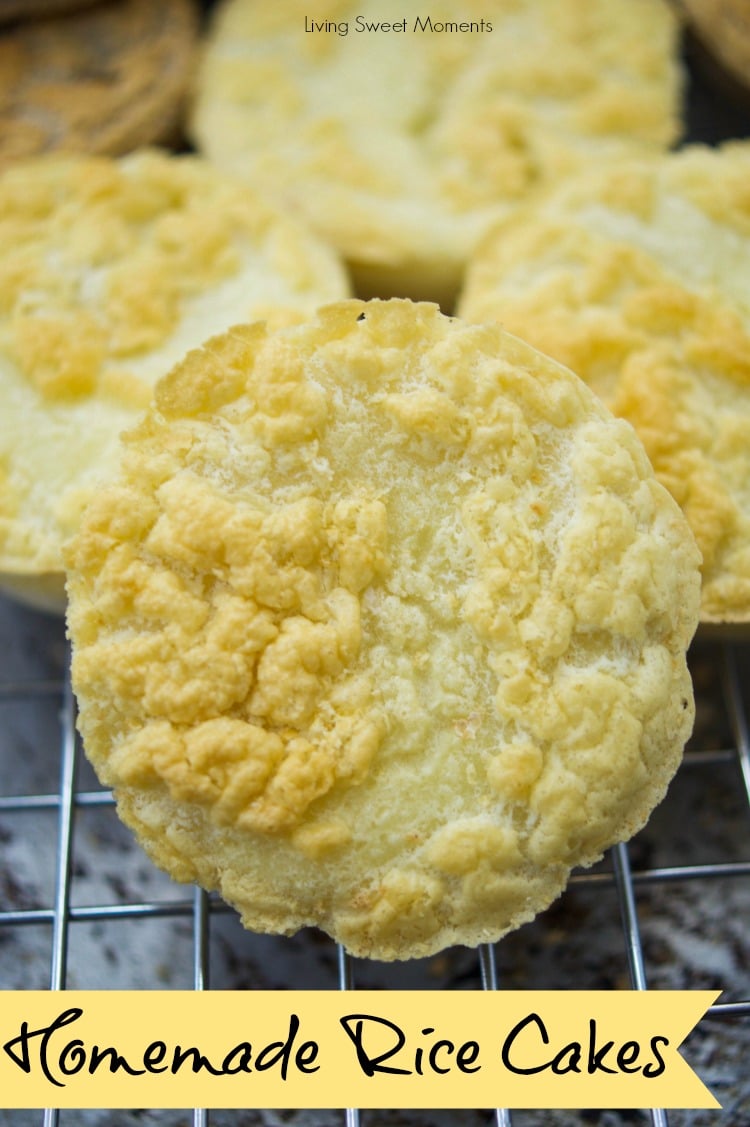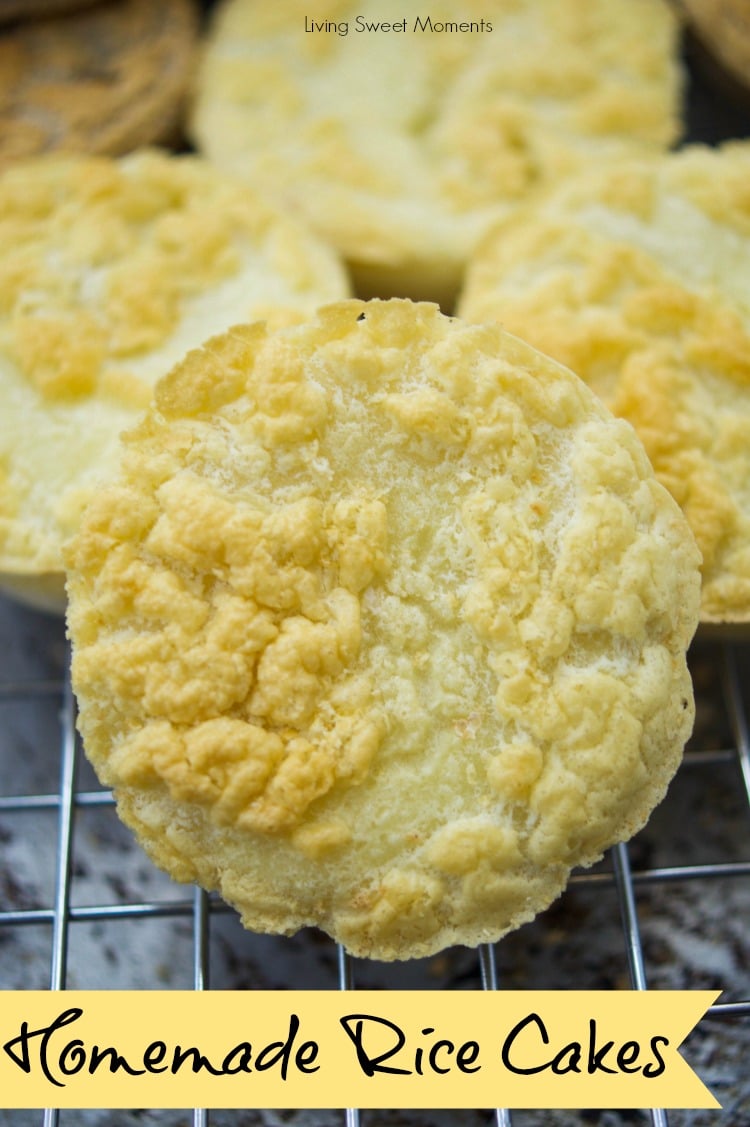 Homemade Rice Cakes Recipe
Lately, my daughters have been begging me to add some different snacks to their lunch boxes. After wracking my brain and remembering the brown rice cakes I did last year, I decided to recreate them and added a few touches.
I love these Homemade Rice Cakes because they're low in calories, delicious, crunchy and super easy to make. Why buy them at the store when you can make them yourself? My favorite part is customizing them the way I like them.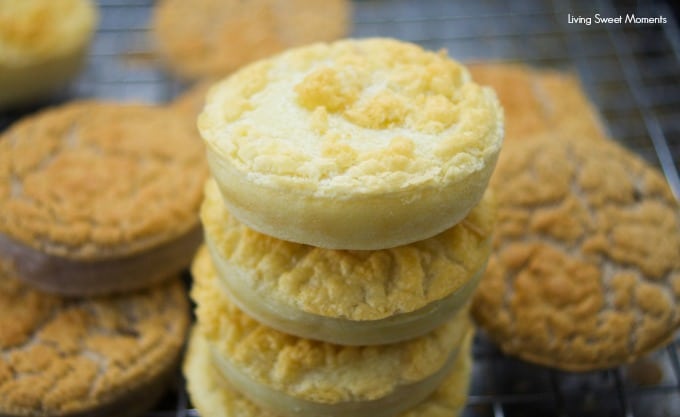 As you can see, some are brown and some are more yellowish, that's because I made a cinnamon sweet and a savory one.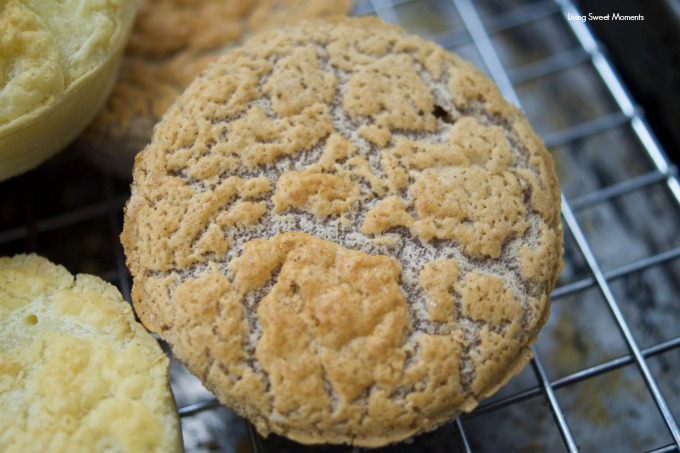 The basic rice cake recipe is mild and kind of flavorless, just like the store bought ones, so I trump up the flavor by adding cheese, spices, or just cinnamon and Truvia (or any other sweetener).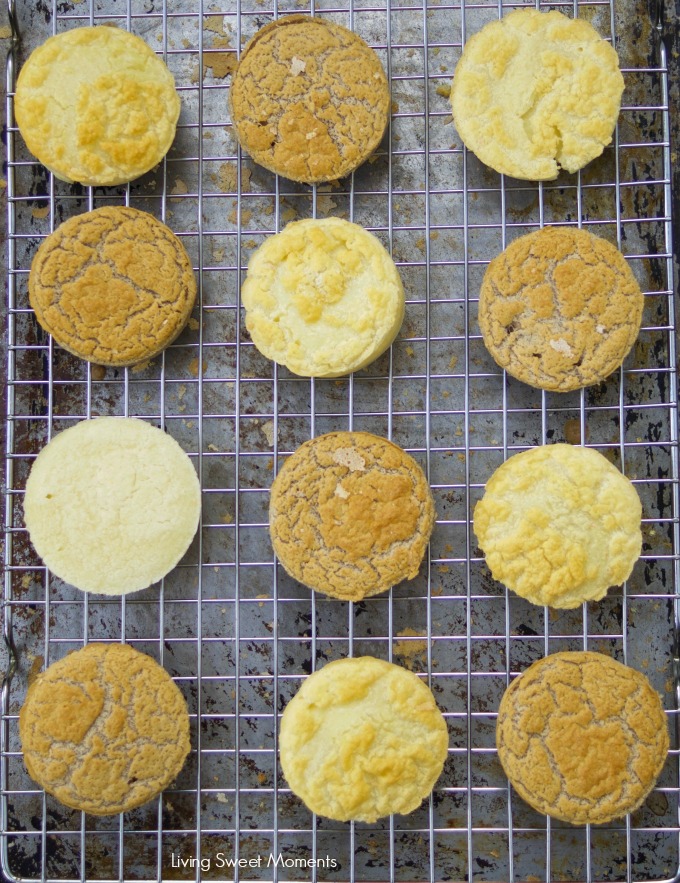 The shape and size can also be customizable. With my brown rice cakes, I made then thinner and in a cute donut shape.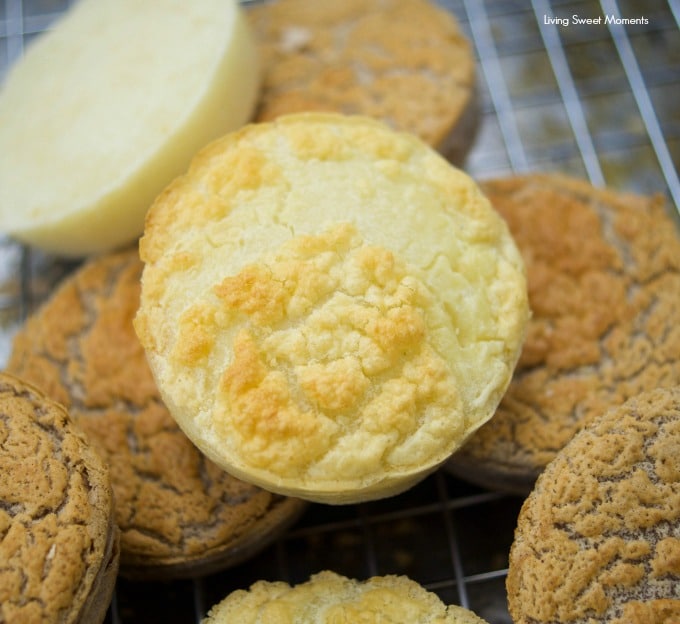 With these ones, I made them in a muffin tin for a more traditional shape. Next time, I'll make them in a heart shape mold.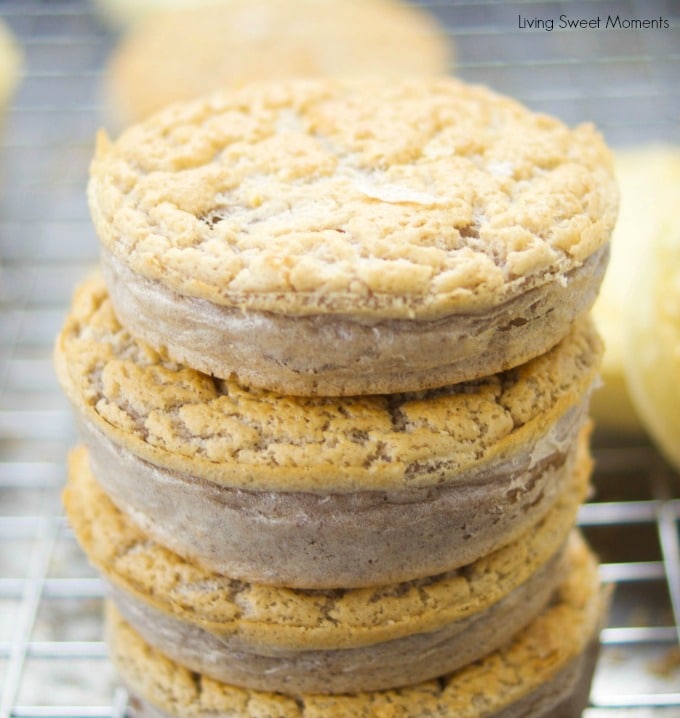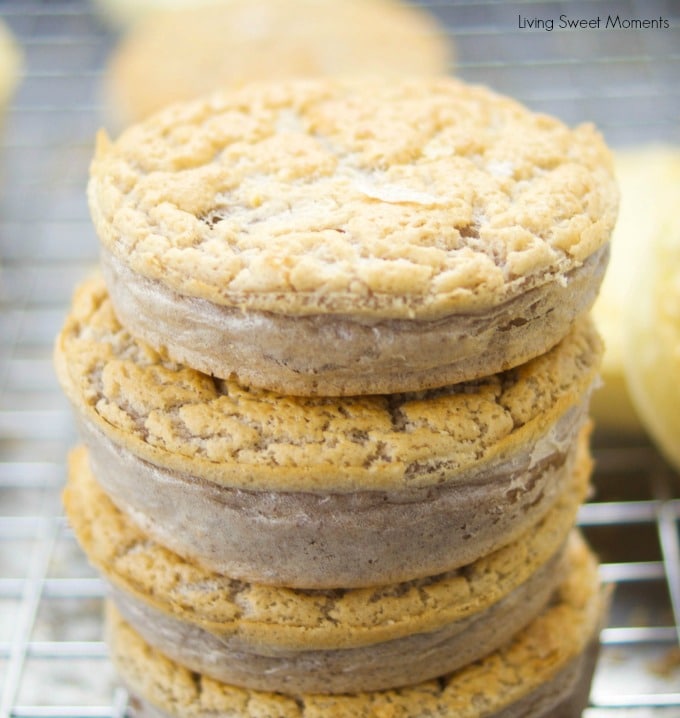 Just keep in mind that the size and shape will determine the baking time. Since these Homemade Rice Cakes were made using a muffin tin, it took about 45 minutes until the tops were browned and crispy on all sides.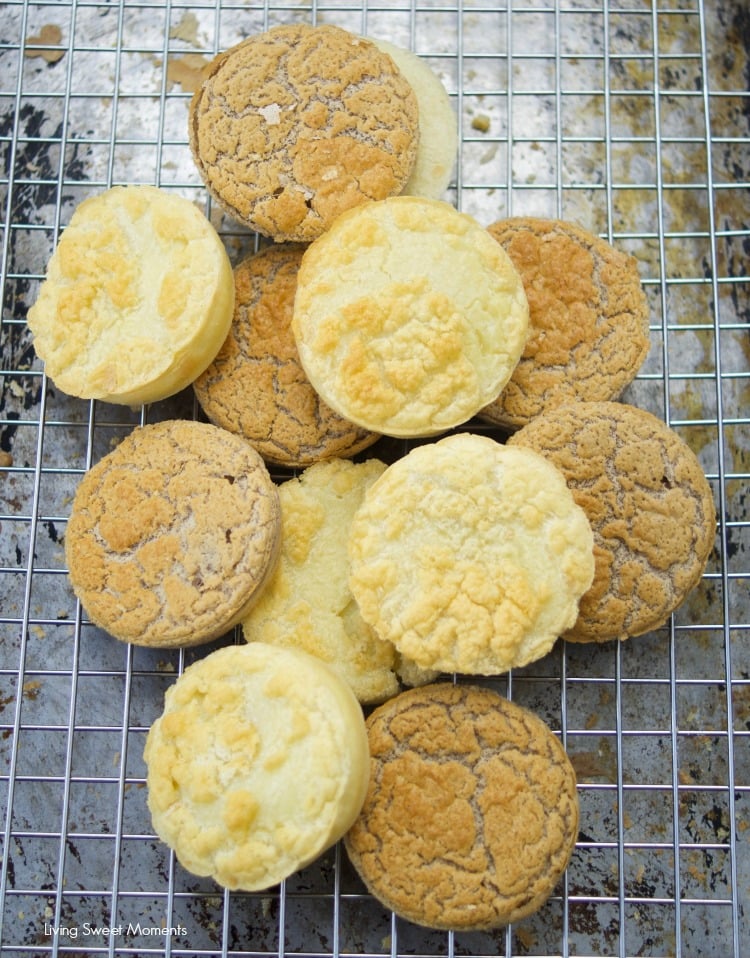 All you need is a high-speed blender and a muffin tin, that's it. Doesn't get any easier than this!
I hope you can try this delicious Homemade Rice Cakes at home. If you do, please upload a pic on Instagram and tag me @Livingsweetmoments or use the hashtag #LivingSweet. I promise to repost it.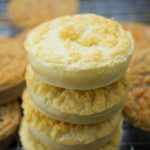 Homemade Rice Cakes
This crunchy Homemade Rice Cakes recipe is super easy to make and delicious! Enjoy a healthy snack and choose if you'd like it sweet or savory. Can be Gluten Free!
Ingredients
1

cup

rice

uncooked

1 1/2

cups

water

2

eggs

2

tablespoons

all purpose flour

you may use Gluten free flour

flavorings of your choice: for savory use 2 teaspoon parmesan cheese, 1 teaspoon salt and pepper. For sweet use 2-3 envelopes of Truvia and 1 teaspoon of cinnamon
Instructions
Preheat Oven to 350 Degrees Fahrenheit

Place the uncooked rice in the food processor or blender and process until ground

Place the rest of ingredients in a high-speed blender or food processor

Pour the mixture into a GREASED donut pan, muffin tin or any other shaped pan (if using silicone, there's no need to grease)

Bake for 40-50 minutes or until they tops are brown and all sides are completely crispy
Recipe Notes
Update 2/13/18: Based on your comments, I updated the recipe instructions 
Remember that you can add your favorite flavorings. Also, if you decide to shape them in a donut pan, they will be thinner and the cooking time will be approximately 20 minutes. 
Nutrition Facts
Homemade Rice Cakes
Amount Per Serving (1 Rice Cake)
Calories 71
% Daily Value*
Cholesterol 27mg 9%
Sodium 12mg 1%
Potassium 27mg 1%
Total Carbohydrates 13g 4%
Protein 2g 4%
* Percent Daily Values are based on a 2000 calorie diet.
You may also like: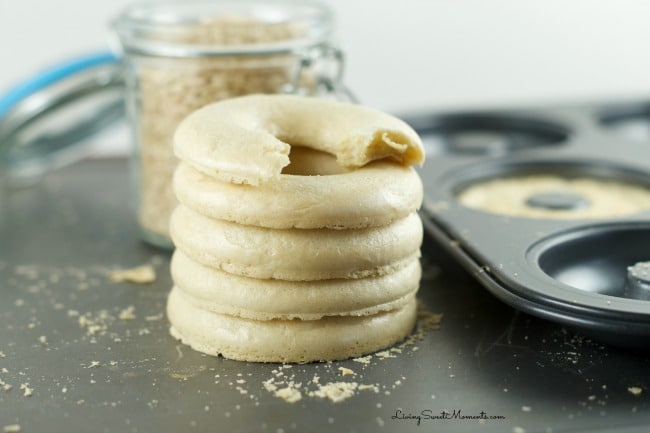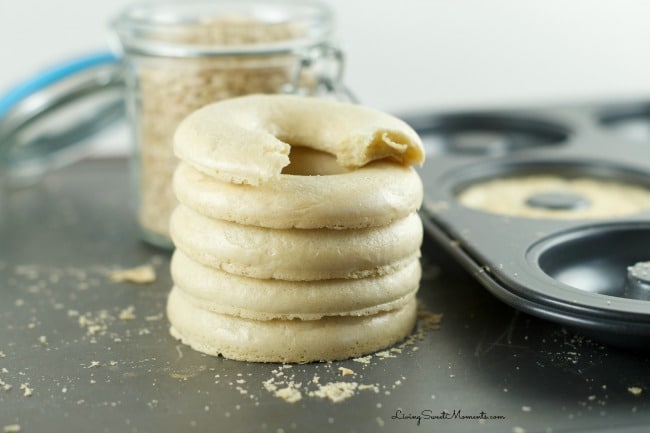 Crunchy Baked Sweet Potato Chips