Here are few tips on how to How to Make the Disney Dining Plan Worth it. We know how expensive eating at Disney can be, so maximizing our savings is a must.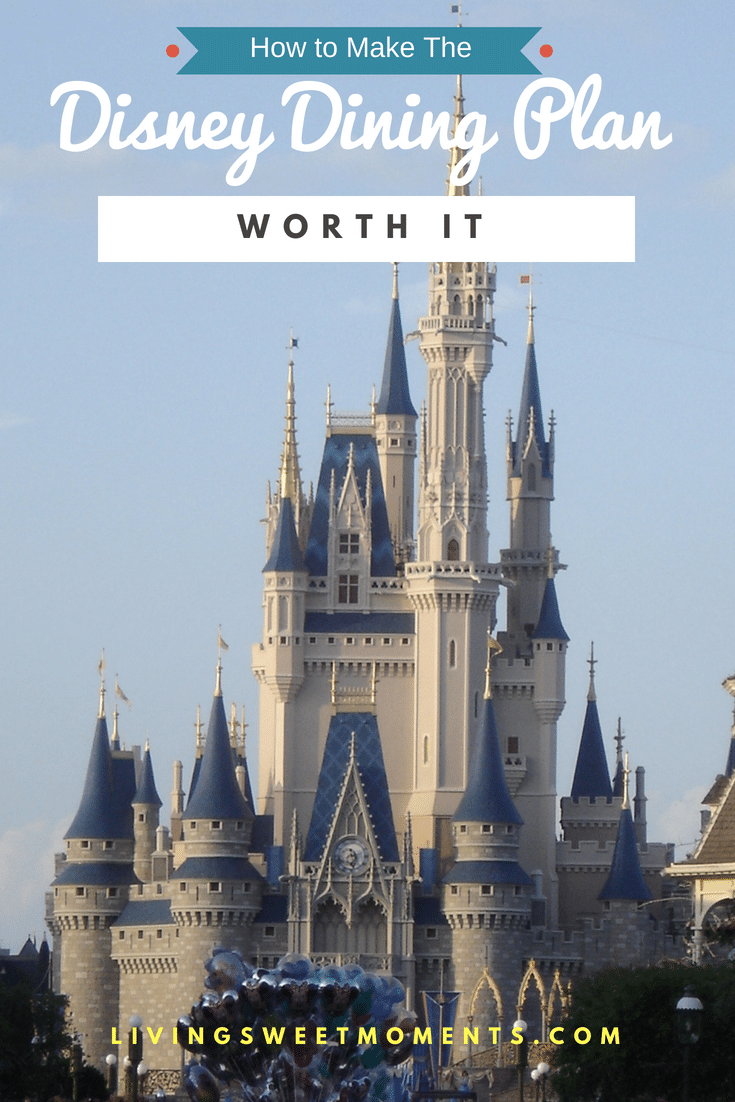 How to Make the Disney Dining Plan Worth it
If you've ever had to fork over your money for a meal at Disney, you know that those plans can be so worth it. Even a breakfast meal at one of Disney's quick-service restaurants can still run you $10 or more a person if you're on the frugal side.
The Disney Dining Plan has so many perks, and if you've thought about getting it, here's how to make it worth your money.
Blow your snack credits early
Snack credits are one of the most wasted credits on the Disney Dining Plan packages. Since they can be taken with you, and used in so many places, it's better to use them early and carry your snacks around with you in the park.
This will not only help you really maximize those Disney dollars but also ensure you have snacks for the hotel room as well.
Save your table credits for dinner
Dinner is typically going to cost more at table service restaurants, and with the Disney Dining Plan, they don't care when you eat. To maximize your credits, save your table credits for dinners and use your quick service and other credits during the day. If you want to maximize your potential for savings, go for a late dinner with a great view of the fireworks!
Pass on the signature restaurants
Signature restaurants will cost you two credits, which might leave you feeling hungry and out of credits. Signature restaurants require two table service credits, and valuewise, that usually won't come out to the same cost as the what you would have paid if you were not on the Dining Plan. Instead of doing signature dining, use them for table service restaurants.
Double check your account before you leave
One rookie mistake many Disney Dining Plan members will make is not checking their account before they leave. Any unused credits can still be used even on the day you leave.
Instead of just letting them go to waste, consider stocking up on food for the road instead of letting them go to waste. If you are flying or don't think you are going to be able to use them up, check your account the day before you leave and buy food gifts for your maid service.
Don't buy the Dining Plan for young kids
Kids under 3 can have their own plate at no cost at many of the restaurants, and all the other locations will allow them to eat off of your plate. Since kids under three don't need a park ticket, they also won't be eligible for the dining plan.
If you purchase the dining plan for your young kids, you will also need to spend the money on a park ticket, so consider skipping the dining plan for your young kids. After all, they won't need it.
Whether you earned it through a promotion, package deal, I hope these tips on How to Make the Disney Dining Plan Worth it,  have helped you find ways to maximize your Disney dollars and save you money. 
You may also like: