Traveling to Disney soon? If you don't know where to stay, then check out the Best & Worst Disney Value Resort Hotels guide to choose the right one for you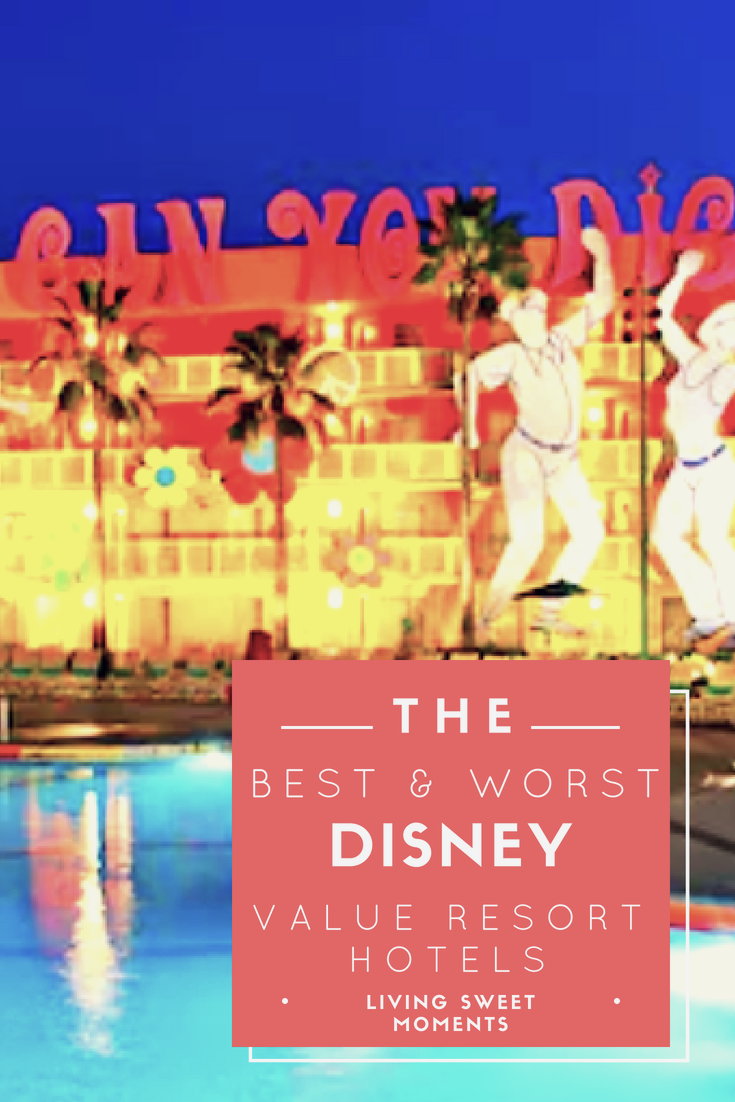 The Best and Worst Disney Value Resort Hotels
Walt Disney World resorts are split up into three different categories.
The first is value resorts, followed by moderate, and ending with deluxe resorts. Each of these types of resorts has their own unique features and price ranges, but if you are on a budget and looking to stay at a Disney World resort, you may want to look into one of their value resort hotels.
Compared to other resorts, value resorts tend to be on the cheaper side ranging from $100-$300 per night. There are a total of five value resorts at Disney World, and to help make your vacation planning easier, I'm going to be reviewing each Disney value resort to share with you the best and worst choices.
Disney's All-Star Resorts:
Number 5,4 & 3: All Star Resorts 
Disney has three All-Star resorts all of which fall into the value resort category. Out of the three, the All-Star Sports and Music are the oldest of the value resorts and may explain why they make the bottom two list of the value resorts list.
All of the All-Star resorts, in my opinion, are the same experience with a new theme slapped on an old idea. The rooms tend to be in overall good condition and won't be much of a problem if you're spending most of your stay at the parks, however the rooms themselves show their age.
The All-Star Sports and Music resorts are at the bottom of the list for two main reasons.
First, there isn't much Disney in these resorts. There are very few characters or even statues located on the property, compared to the All-Star movie resort which has a  whole Toy Story section! The All-Star hotels make the bottom of the list for cramming guests into a small 260 square foot room without the Disney magic.
Number 2: Disney's Pop Century Resort
Pop Century is a massive resort and themed around pop culture from the 50's all the way until the 90's. The Disney aspect is still present in this resort without literally rubbing it in your face. In general, the quality is definitely a step up from the All-Star resorts, and the options for both pools, rooms, and the food is unbeatable for the value.
Pop Century has four different types of rooms you can book, and if you want to avoid a long walk, consider booking a preferred room. As mentioned, the resort is massive and you could be walking quite a bit while staying here. Pop Century has three pools and an excellent shopping area all themed around pop culture.
Each area of this resort is themed are phrases and iconic pieces from a decade, and while the buildings may just be a four-story version of the same All-Star resorts, it is an overall better experience.
Number 1: Disney's Art of Animation Resort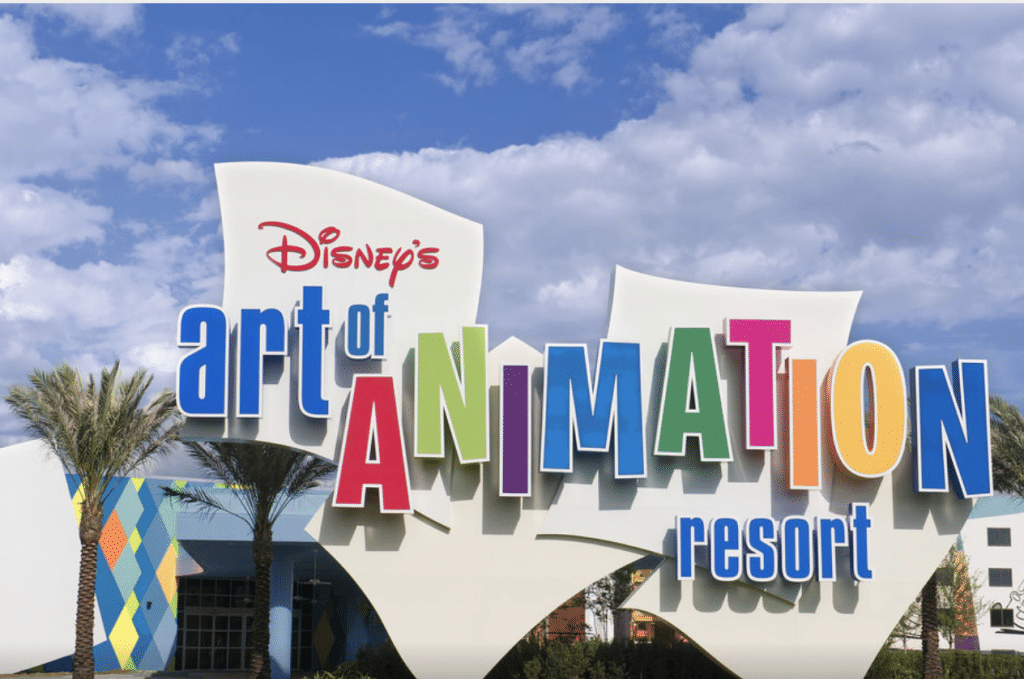 Across Hourglass Lake and Pop Century, you'll find the hidden gem within Disney's value resort hotels. Disney's Art of Animation takes the term value and truly stretches it.
They have family suites that can sleep up to six, and rooms themed from The Little Mermaid, Cars, to The Lion King. Disney's Art of Animation captures the very essence of Disney movies within each of their hotel rooms and brings the magic of Disney to life at an affordable price.
Unlike other value resorts, they have a covered area to wait for bus transportation and themed pool areas that have sculptures and take the term "themed" to a whole new level.
For those on a tight budget, you can still experience all of the perks of the food court, selection, and Disney resort experience but at a fraction of the price of a Deluxe or even moderate resort.
---
Value resorts really can be a great choice if you're traveling to Disney on a budget and are looking for kid-friendly accommodations that do not require the use of a car to and from the parks. 
It is important to figure out the best and worst Disney Value Resort Hotels when booking your trip since options can seem endless. I hope this list has helped you figure out which resort is right for you and your family. 
I can surely tell you that the first time I traveled to Disney was overwhelming, now that I'm a bit more experienced, I can share the knowledge so you can avoid the mistakes I made.
Have been to any of these resorts? comment below and let me know your opinion.
You may also like:
Disney: What is not worth the Fast Pass in each Park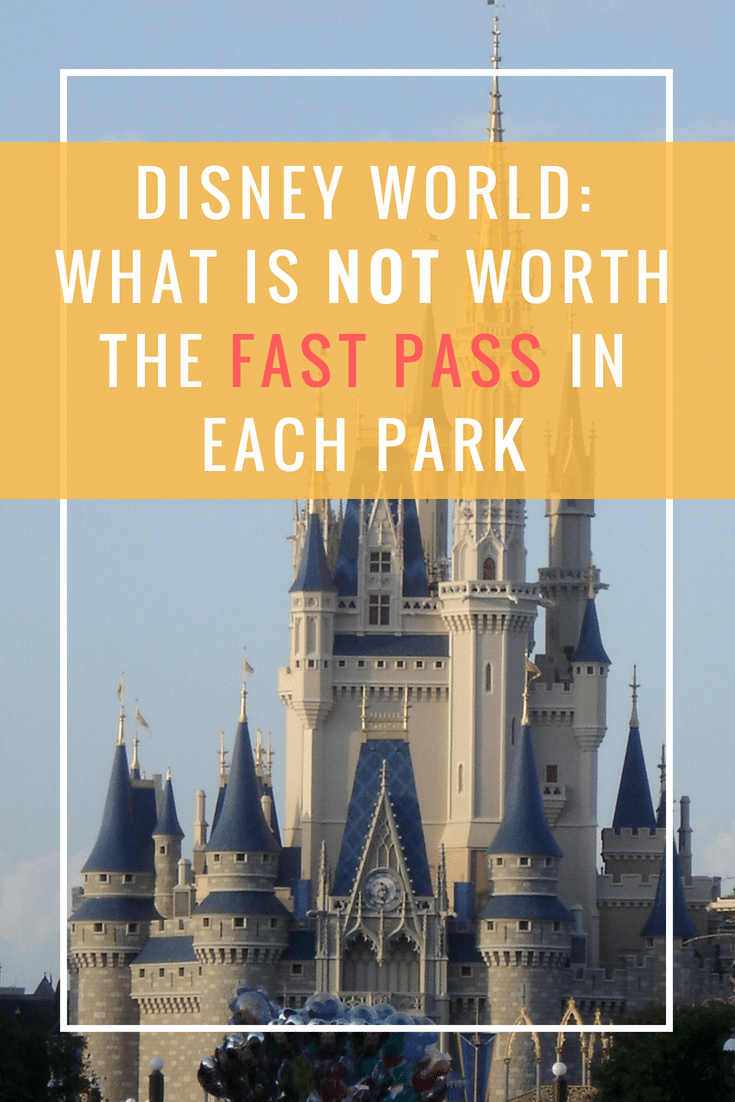 Universal Studios VS Disney: Which One Should You Choose