This post is sponsored by Disney Channel and Latina Bloggers Connect. As always, all opinions, ideas, and stories are 100% my own.
Disney Channel welcomes the new Princess Elena of Avalor premiering July 22 at 7pm. Elena along with her family will rule and protect the Kingdom of Avalor.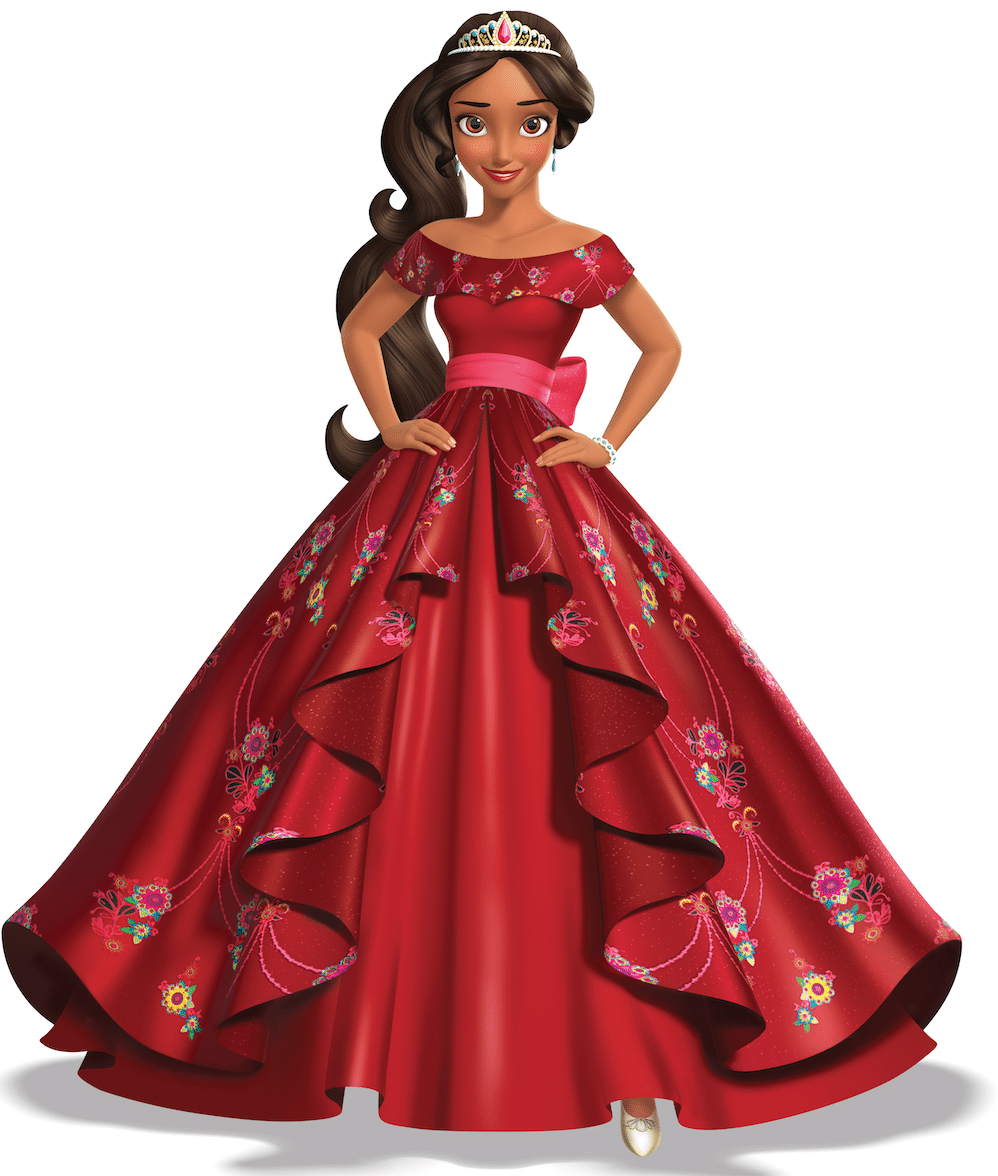 Meet the New Princess Elena Of Avalor!
I am excited to introduce Disney's Channel new princess: Elena of Avalor. This princess is not like any others, she's brave, fierce, and knows when to ask for help.
Elena is originally from Latin America and introduces the viewer to her Hispanic Heritage, culture, and music.
Elena lives in the kingdom with her grandparents Francisco and Luisa, little sister Isabel, and cousin Duke Esteban. She takes great pride in her family and protects her little sister from any harm.  She has the heart and compassion of a true leader.
Like any good princess, Elena relies on her magical friends for rides, company, and wisdom. These flying creatures are beautiful, majestic, and bring lots of personality to the show.
Check out the interactive trailer of the show:
Elena of Avalor is a show that my girls will definitely love to watch because they can easily identify with the culture, music, and passion that a Latina princess will bring to the table. Just like them, this princess is bilingual too. 
Her family is an extended one, she shares her palace with grandparents and cousin. A custom that my family is used to as well. It is so exciting to see her come to life and we would love to join her in all of her adventures. 
To celebrate the launch of the new Elena of Avalor, Disney sent my little girls a box full of goodies: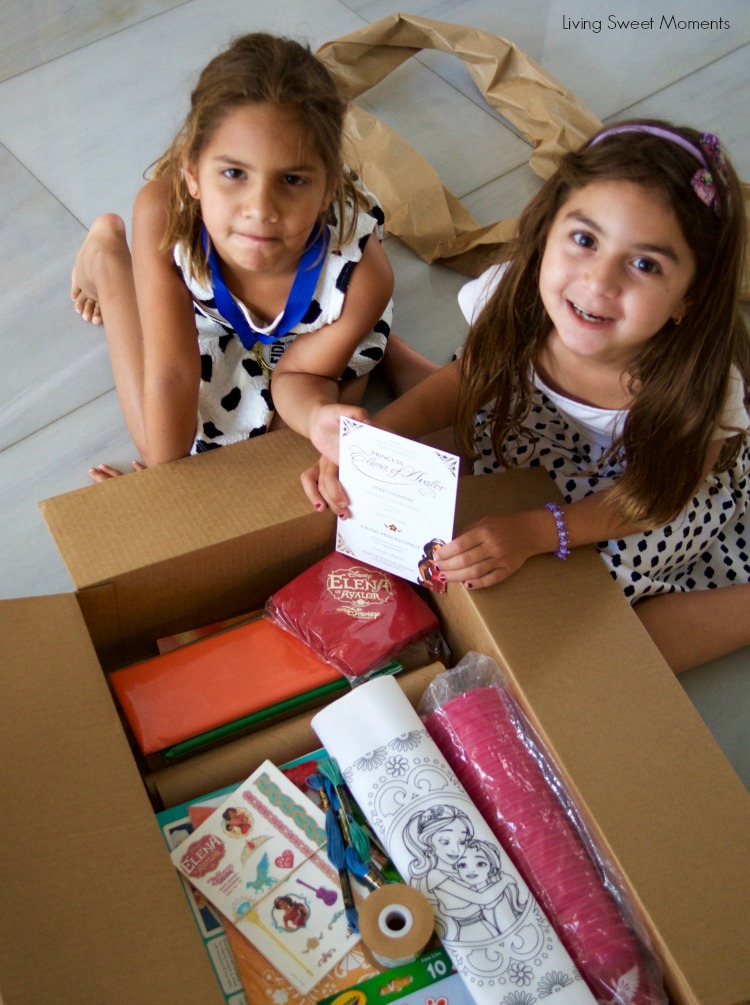 My 8-year-old (on the right) is obsessed with arts & crafts and creative projects. Her face when she saw a box full of Elena of Avalor crafts was priceless.
They also received an official invitation to the Elena of Avalor premiere on Friday 22nd at 7 pm on Disney Channel and Disney Junior. 
I gathered some snacks to give them energy during their arts & crafts frenzy and chose to use long cheese sticks to emulate Elena's scepter.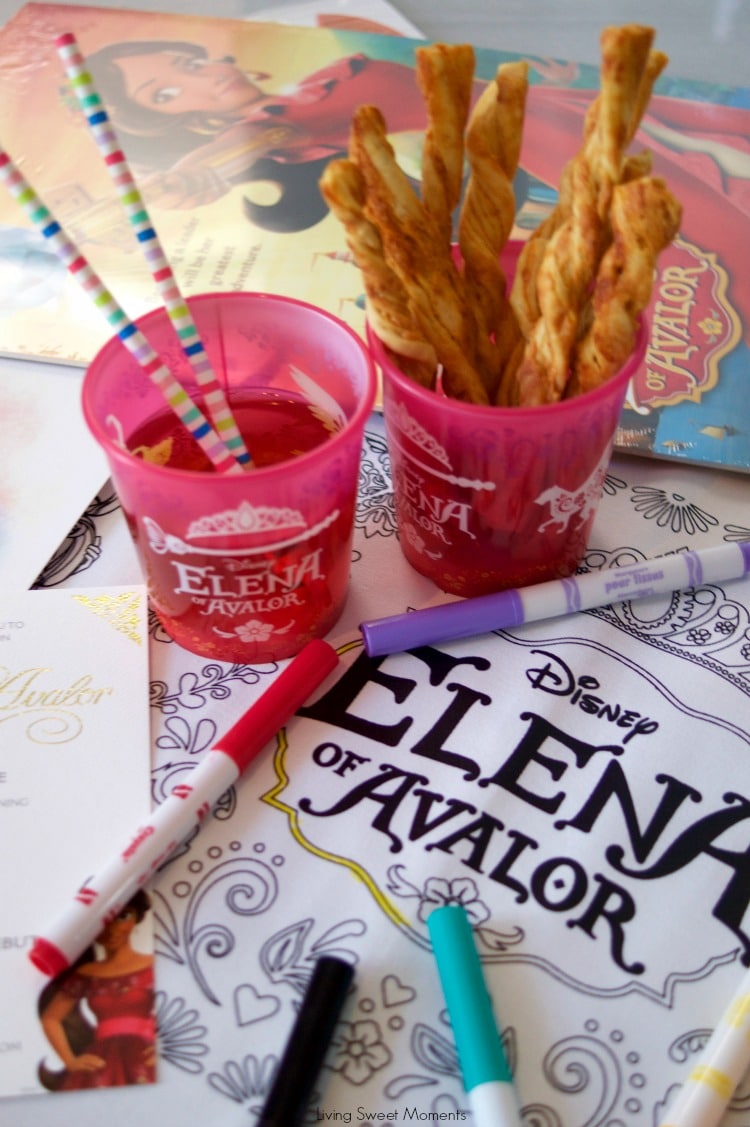 To get ready for the Royal Debut, my girls spend all night last night painting the banner that we will place in the Family Room.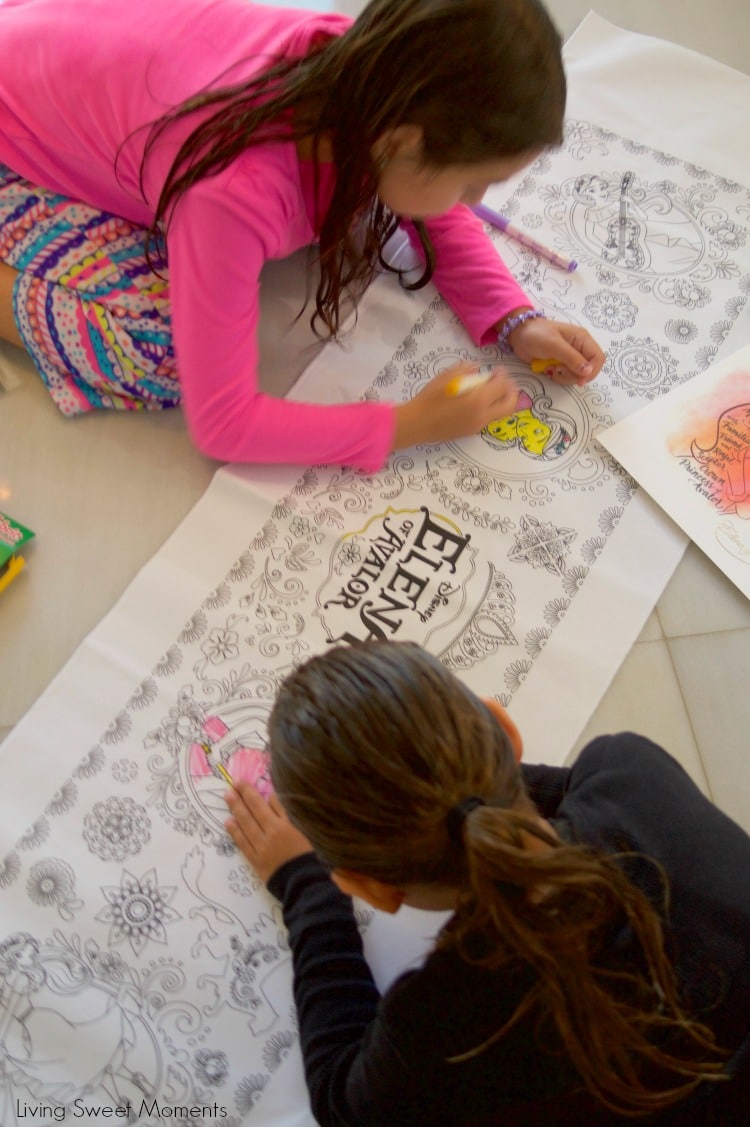 I love seeing them working together on a project and feel proud of their hard work.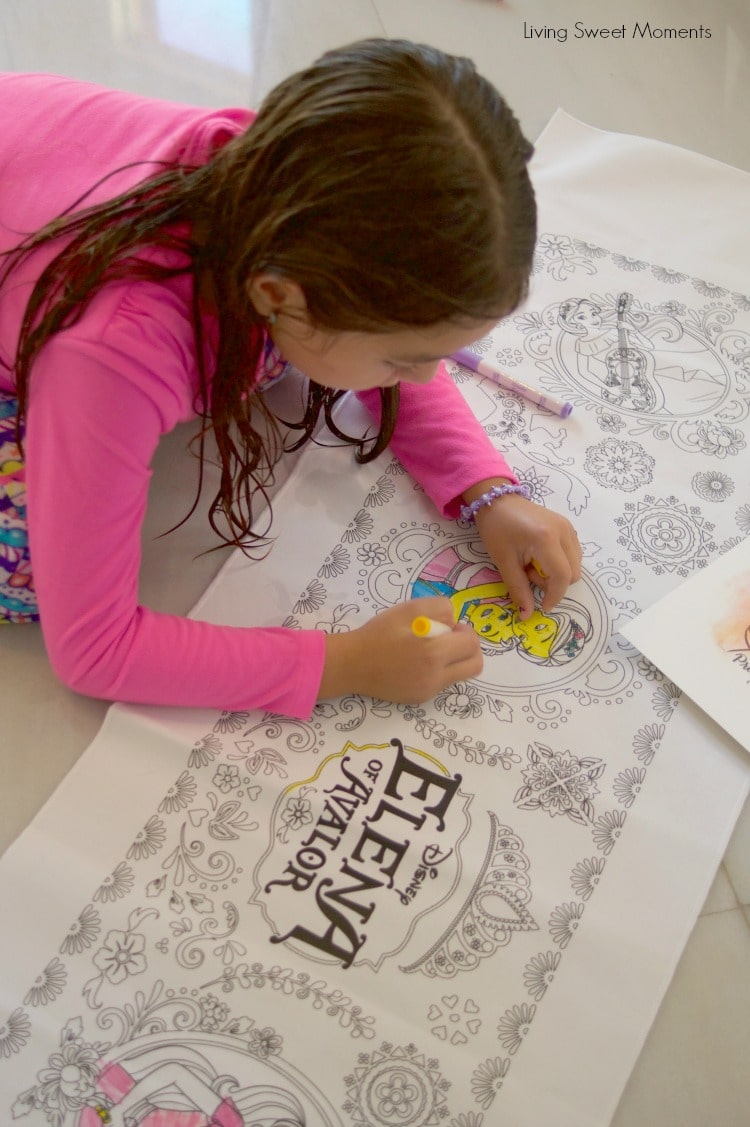 Don't forget! Elena of Avalor premieres Friday, July 22 at 7pm/6c on Disney Channel.
To learn more about Elena and her new show, join us on Thursday, July 21, 2015, 5pm PST / 8pm EST for a Twitter party using the hashtag #ElenaofAvalorTwitterParty 
This is a sponsored campaign in collaboration with Disney and Latina Bloggers Connect, however, all opinions and text are all mine.