I was invited to a Press Junket in order to interview the cast. All opinions are 100% mine
Thank you, Tati from Cool Mom Cool Tips for all your hard work in this trip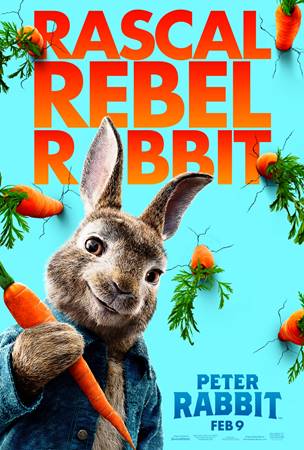 In an adaptation of Beatrix Potter's classic tale of Peter Rabbit, a superb cast brings to life a fabulous new chapter that you will not want to miss on February 9th, when it hits theaters everywhere.  
Last week, we got a chance to sit at an exclusive garden interview with cast and director.  They shared what it was like to work with CGI and where they got the inspiration to channel their inner rabbits!   
What do you get when James Corden (Peter Rabbit), Margot Robbie (Flopsy), Rose Byrne (Bea), Domhall Gleeson (Mr. McGregor) and Elizabeth Debicki (Mopsy) and director Will Gluck sit down together for an interview? The coolest press conference ever! Here is our Exclusive Interview with Peter Rabbit Movie Cast.
Exclusive Interview with Peter Rabbit Movie Cast.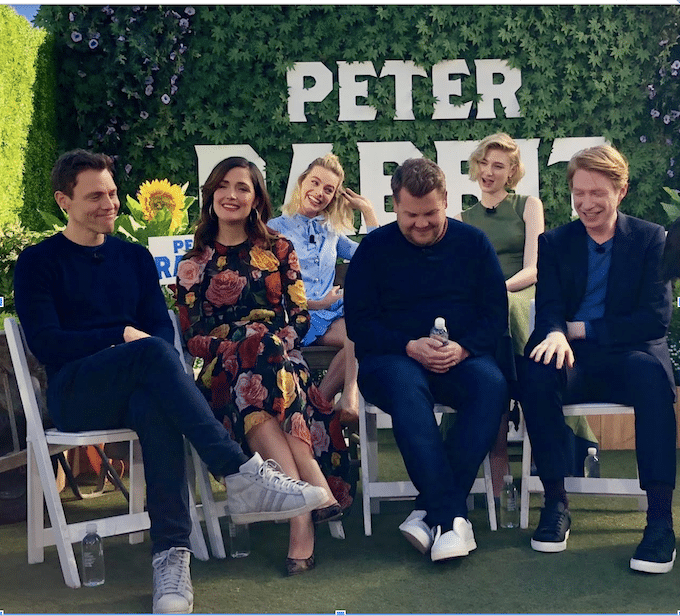 Our interview with the Peter Rabbit was very insightful.  The first thing that stood out was that the movie does stay true to the Beatrix Potter classic.  
You can appreciate it in the movie, but listening to director Will Gluck and Peter Corden talk about their care in ensuring they would honor a beloved character like Peter was inspiring.  It is even more impressive that they managed to keep true to the classic while delivering a new adventure for Peter and his friends.
One of the first questions was about the animation sequences: James, Margot and Elizabeth, were you able to improvise in the recording booth, for your voice performances?
J Corden: First you lay down the voice and then animate.  In terms of improvisation, it was much more a discussion of is this right?  constantly evolving which made the whole thing feel very organic.
It never felt like you were tied into speaking to what had already been animated.  it always felt like it was moving and evolving.  I don't know that you would call it improvisation."
E Debicki: It was really fun.  When you are recording you try a line, but then maybe there was a funnier word or phrase that we would work on.  As an actress, animation is a real workout vocally and mentally, but it was really fun.
 [I feel] that working in animation is "very interesting because you contribute and you can contribute to the action.  when we voice they film us too and then we can see so much of ourselves in the bunnies.
M Robbie: on Flopsy's lisp: The lisp was always in the script.  I loved it. it added character. You can also understand where her frustration comes sometimes when she can't articulate herself the way she wants to but more than that she is trying to find her spot with her sisters sometimes.  
I grew up I a big family with lots of brothers and sisters and I love that dynamic of who gets the front seat, who's the oldest  I can relate to it.  Had a lot of fun of it.
I am the third of four so I know what its like to find the power play in that dynamic.  D same but he is the oldest and always got the front seat.  he didn't even have to call shotgun!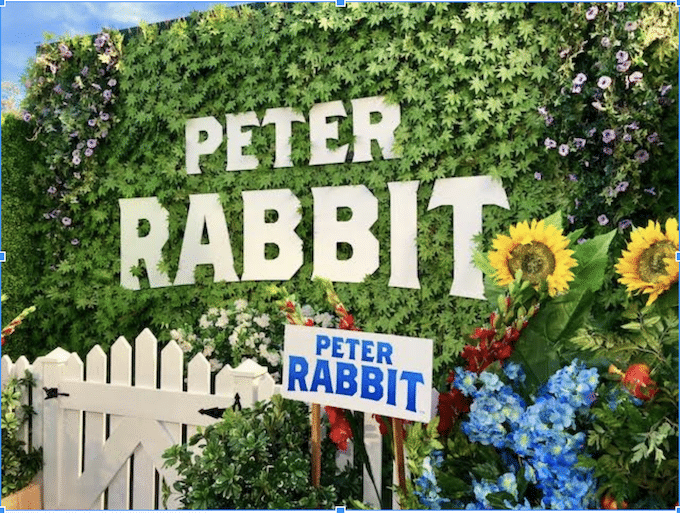 One of the questions to James Corden was if we are going to see him in more live-action roles.  He wasn't sure.  
J Corden: I have this other job (The Late Late Show with James Corden) that takes up a lot of my time. Any parent will tell you that you don't ever really want to go away and leave your children.  So, I am very lucky that I have a job that allows me to be around them.  But we'll see".  
Who from the cast would James Corden have a carpool karaoke?
J Corden:  It would have to be with all the animals.  They would sing a whole collection of songs that have animals in it like "Who let the dogs out" and songs like that.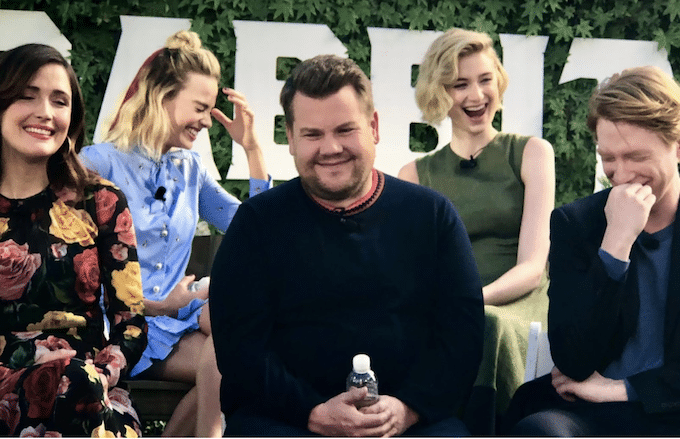 We were in stitches with that answer 🙂  Domhall Gleeson got the next question: what are the similarities between General Hux in Star Wars and Mr. McGregor from Peter Rabbit.  
D Gleeson: They are both uptight, they are both thrown into walls.  The aim with the film is to make children happy to make children laugh there is no better feeling in this world than to make children laugh it just makes you happy as well.  
This is for children and if it does what we set out to do and make some children laugh I will be absolutely delighted.
Finally, The cast was asked what they anticipated the takeaway from the movie would be for children.  
J Corden: My son is 6 and he's seen the film.  We have talked about it.  I hadn't realized that this was would be the thing the kids would take away until he brought it up with me.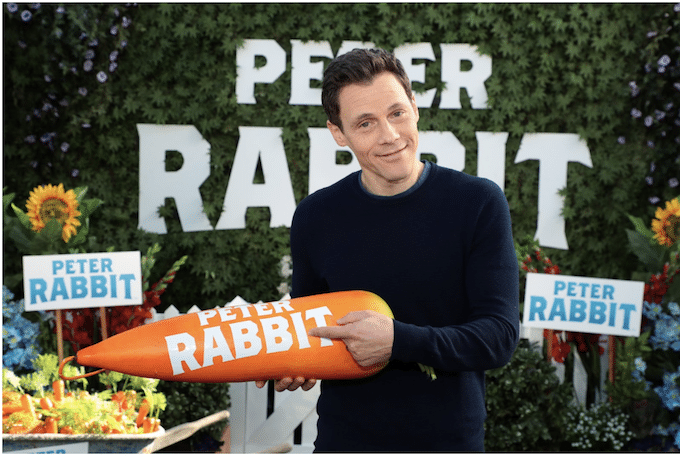 He said to me, the thing I love about the film is that everybody makes mistakes and everyone is gonna make mistakes but what is important it's not the mistake that you make, it's how you react to that mistake and the person you are after that mistake.
Amazing it's who you are and how you react in places where you might have messed up and it's what you do then if kids can come away with that that would be really wonderful.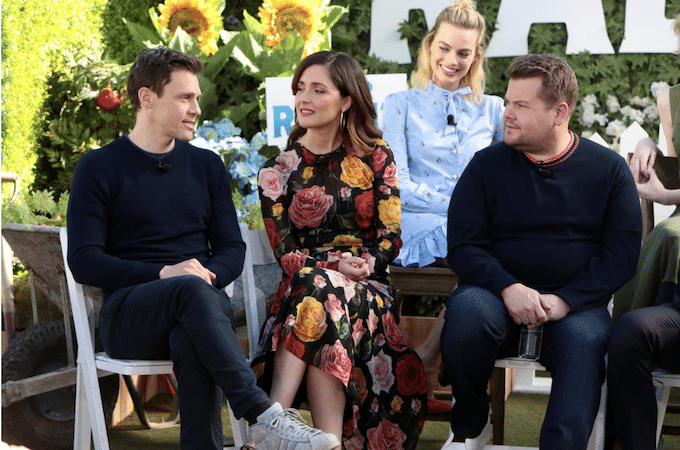 On a lighter note, the cast took this Facebook question If each in the cast had a rabbit they would name it:
W Gluck:

Conrad

R Byrne

: actually had one named Bunsk

E. Debicki

: goes with the classic Snowflake

M Robbie:

goes to her childhood toy called bunny

J Corden:

declares it a monumental day because it has been announced that the Spice Girls are getting back together.  So, he would get 5 rabbits and name them Scary, Sporty, Posh, Ginger and Baby.
Brilliant, don't you agree?  What a fabulous and insightful interview.  We will tell you out thought on the movie and share about our Peter Rabbit Red carpet premiere experience.  For now, make sure you mark your calendars for February 9th.  
You need to get your tickets to go see Peter Rabbit then!