"Disclosure: I received a complimentary stay at the Hotel to facilitate my review. All opinions are 100% mine and were not influenced in any way"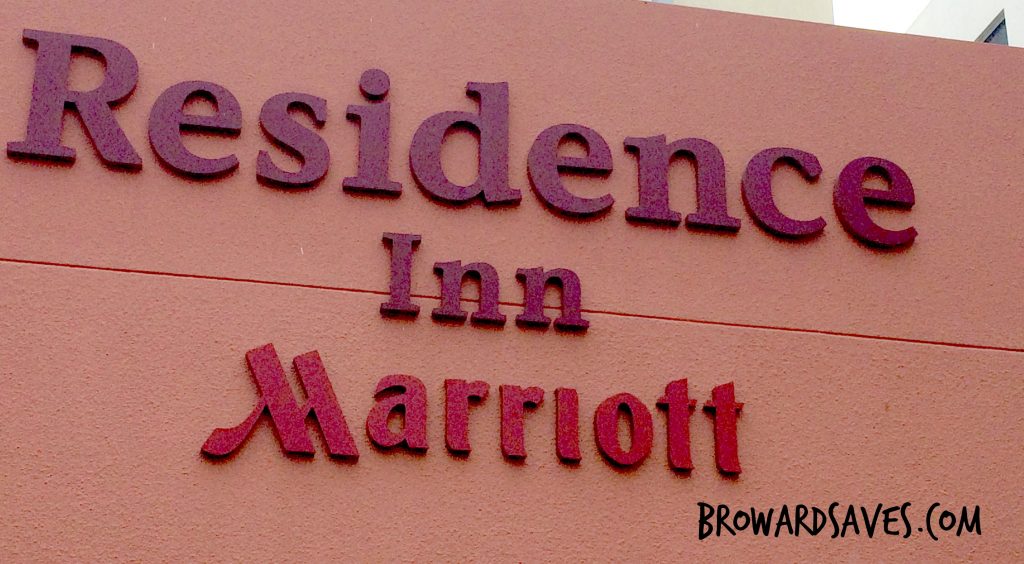 This past weekend I had the amazing opportunity to spend a night at the Marriott Residence Inn located in Miami. The Residence Inn differs from the regular Marriott because its geared towards families.
The lobby is spacious and very modern.I was very impressed with the decor style as soon as you walk in. Even though is modern, it gives you a cozy feeling. You can sit there with your family and watch TV. Just like home.
The staff treated me like family and in just a few hours they greeted me by my name. They truly went above and beyond to make my stay a pleasant one.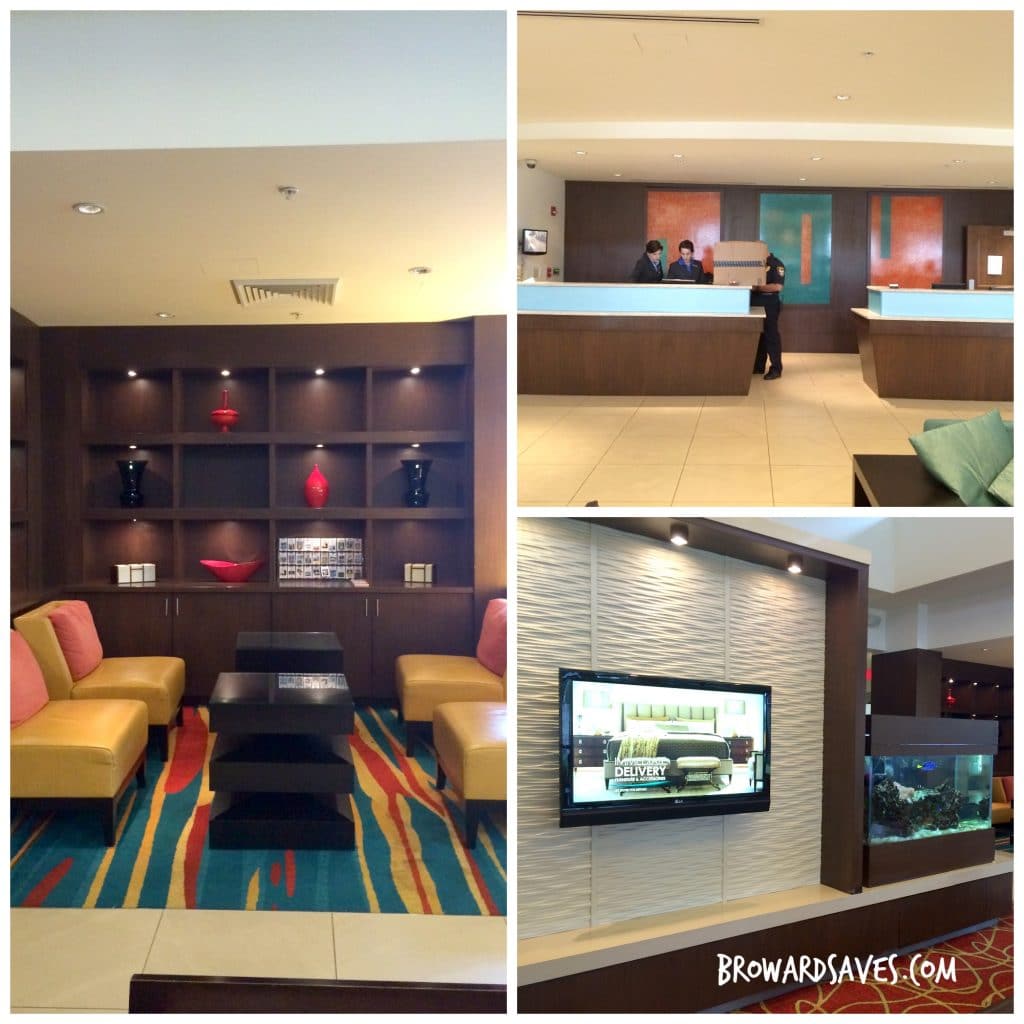 Each room at The Marriott Residence Inn is equipped with a full working kitchen, a desk, living room, bathroom and a super comfy bed. The feel is a home away from home. This is perfect for traveling families. You can prepare your kids their favorite foods without even leaving the room. The kitchen has everything you need to make delicious meals.. Dishes, utensils, pots, pans, cooking tools and more!. They even offer a dishwasher so you don't even have to bother with the cleaning part.
If you're on vacation, forget about going grocery shopping!. The staff at the Marriott Residence Inn will shop for you at NO additional cost. Simply make a shopping list and they will buy everything you need and take it to your room. All you have to do is pay for the cost of groceries. How neat is that?. One less headache to experience while on vacation.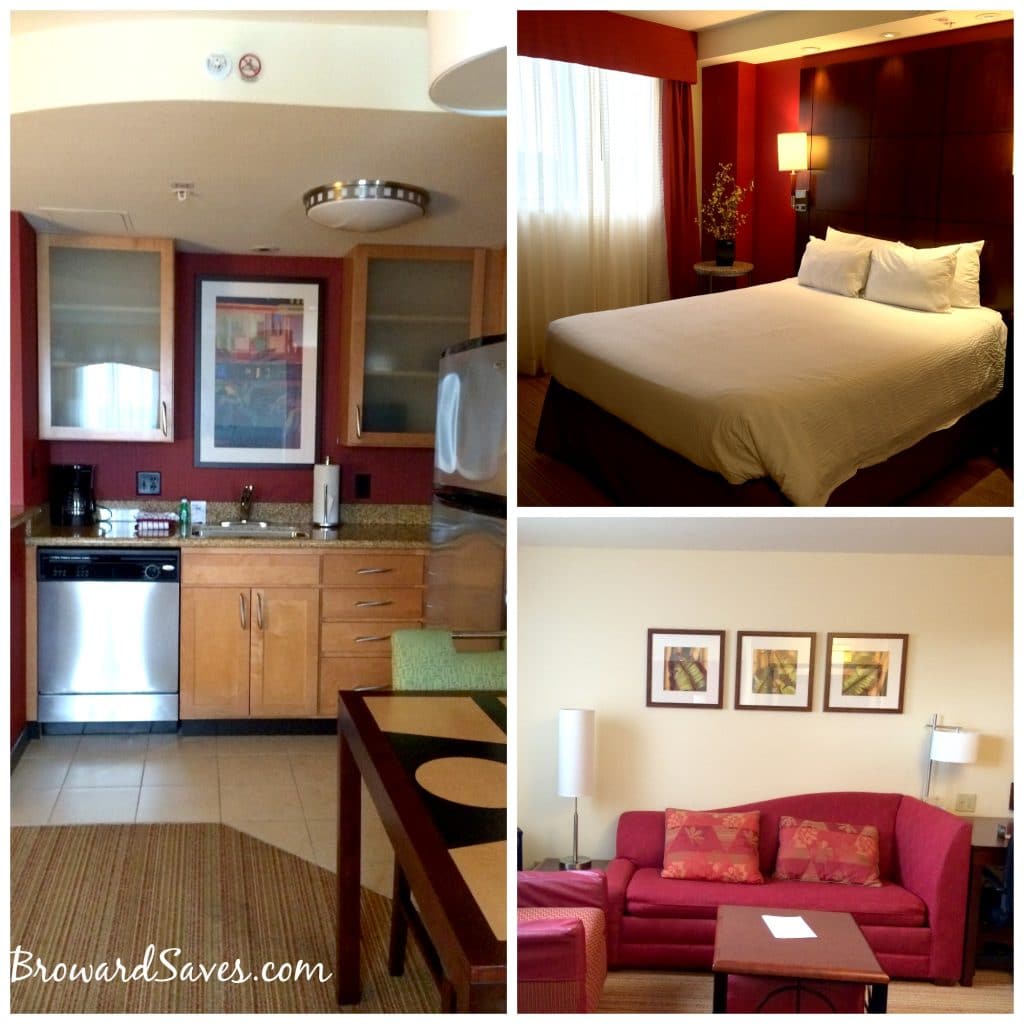 Every room has a small "living area" with a pull out couch so 2 kids can sleep comfortably without being cramped. The sheets and pillows are all infused with tea tree oil to help you sleep better at night. Marriott Residence Inn pays attention to every detail to make your stay a wonderful experience. And did I mention free Wifi? 
Another great feature about the Marriott Residence Inn is that you can request an Allergy Friendly Room. With a machine that will absorb 99.99% percent of all allergens. If you have kids or family members who are sensitive to allergies. You can request an Allergy Friendly room and they will have no problem breathing well at night.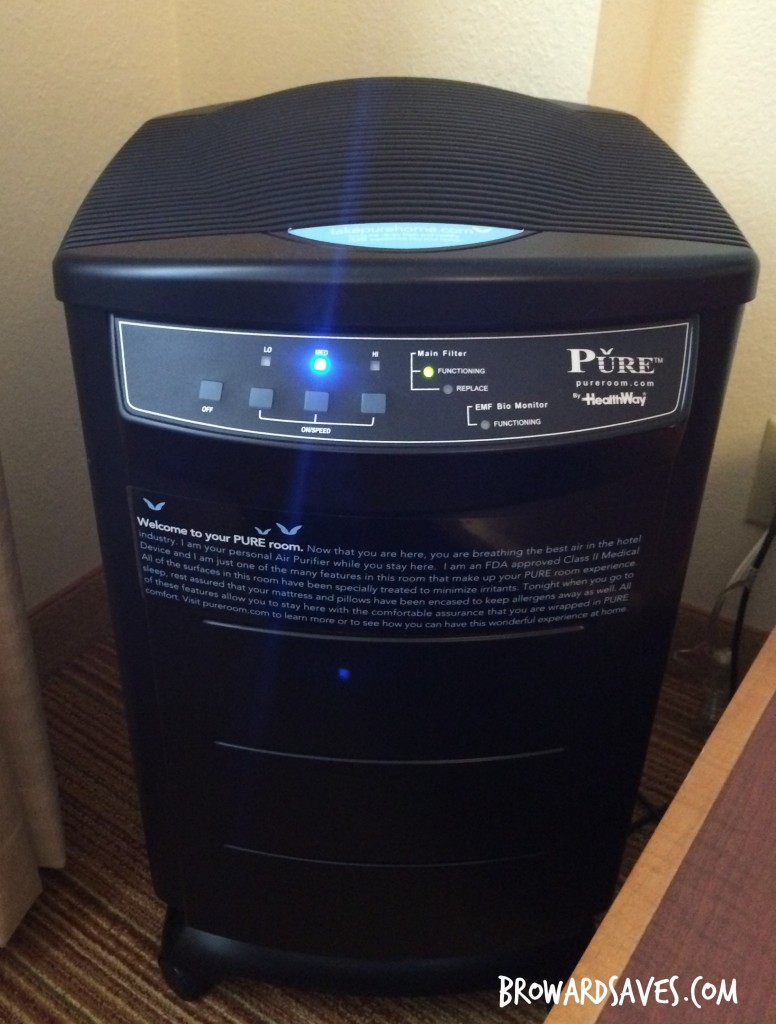 The Marriott Residence Inn also offers 2 room suites. Perfect for 2 couples or for a family of teenagers. Each room at the suite has its own bathroom, a common living room, kitchen and dining area.
The best part about my stay was definitely the FREE Breakfast that comes included in the price of the room. Each morning from 7 am to 10 am a complimentary breakfast is served with a wide variety of menu choices that will please even the pickiest eater.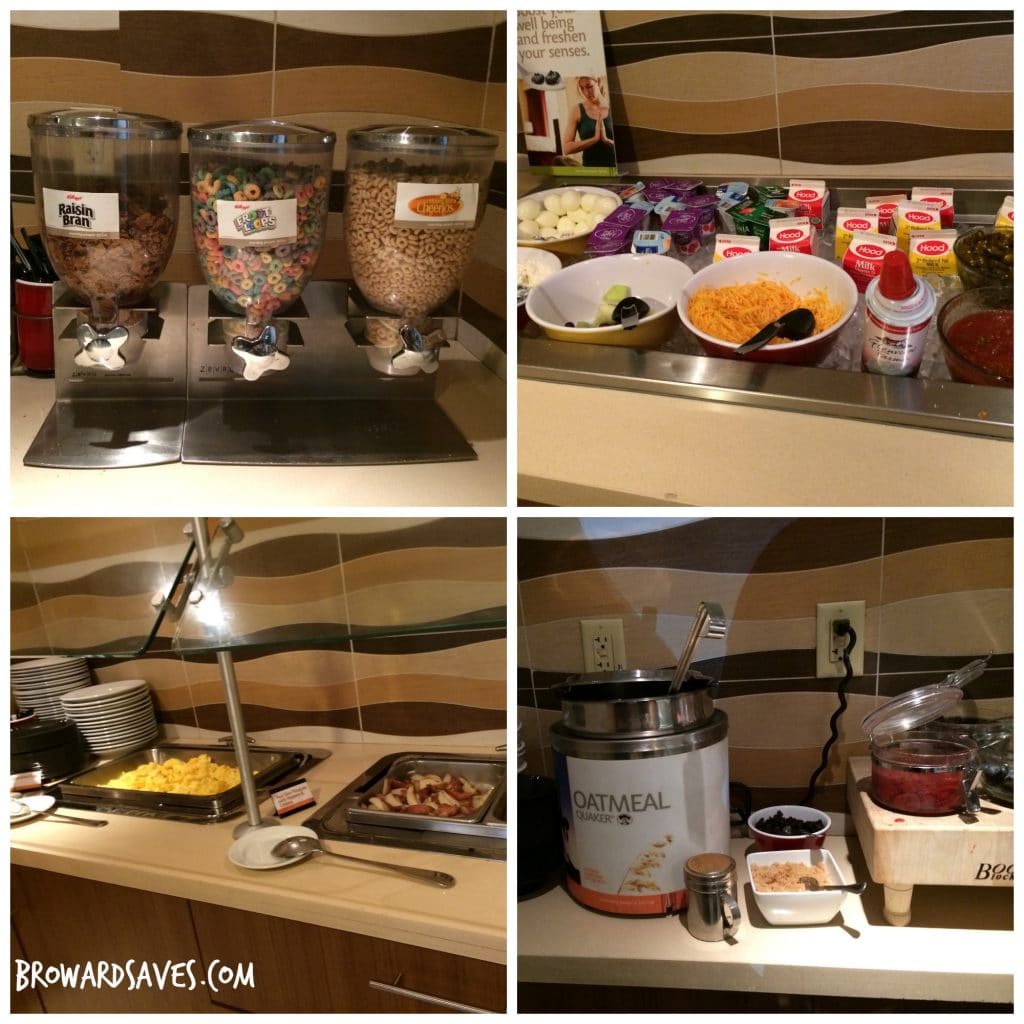 Each breakfast is served with your choice of oatmeal, eggs, yogurt, freshly baked muffins, biscuits and much more. But my FAVORITE dish was the make your own Waffle Station. They were so fresh and fluffy.. I am still savoring them.
So next time you are booking your vacation.. Look no further, The Marriott Residence Inn is the perfect hotel for you and your family.