These delicious baked sunchoke chips are crunchy, healthy, and super easy to make! They are perfect as a snack on the go or as a side-dish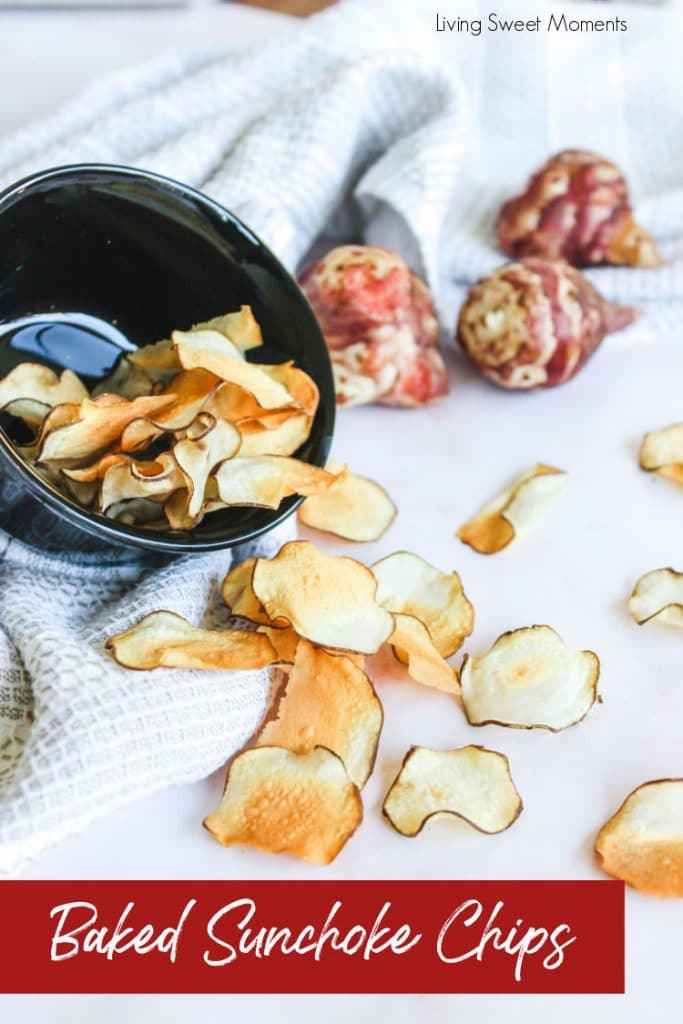 Crunchy Baked Sunchoke Chips
Have you ever tried a sunchoke aka Jerusalem Artichoke? they are these funny looking tubers that have a nutty flavor and are very versatile in their preparation.
I'm sure you scrolled by them in Whole Foods and thought they may be ginger, nope, not even close.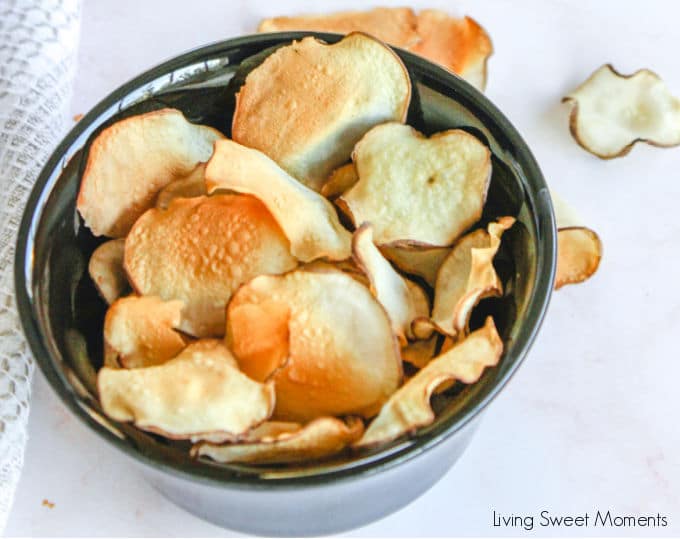 Now go back, grab a few and let's baked them chip style. They are so goood.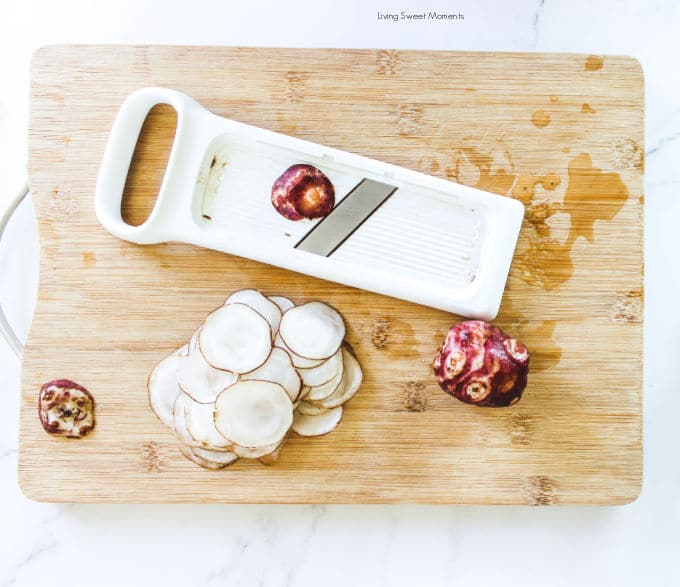 Their tubular shape makes them the perfect candidate to get that beautiful round chip shape, all you need is a few ingredients and a mandoline.
If you don't have one, simple use your knife skills to cut them thinly.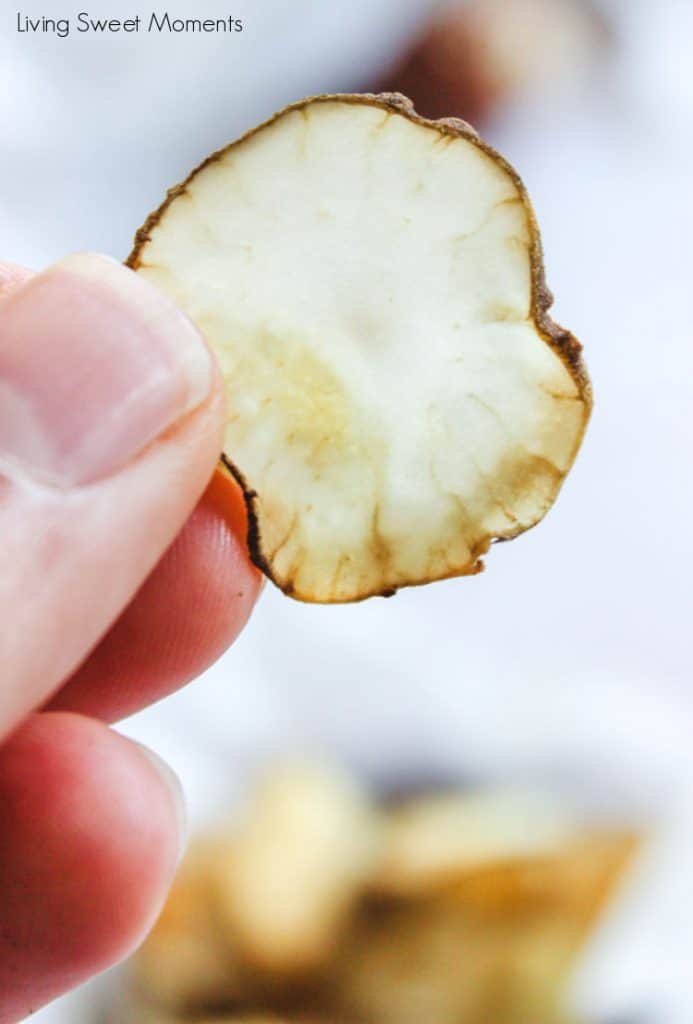 I love snacking…. It's bad habit that I never seem to get rid of. Finding healthier ways has led me to develop awesome recipes that I make over and over again.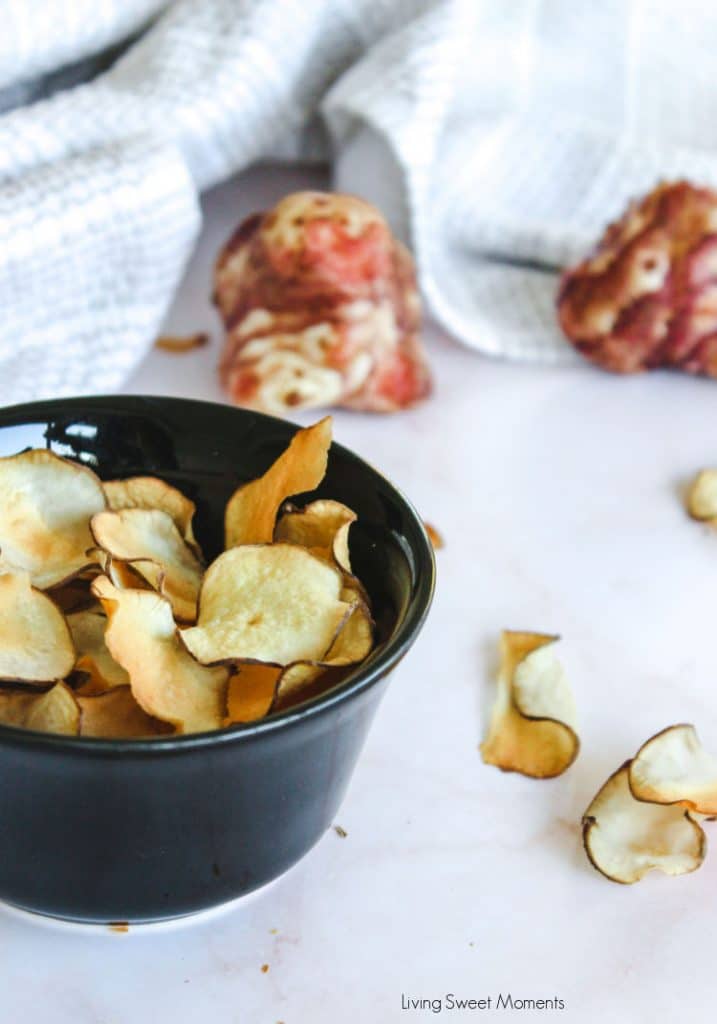 Remember my delicious apple chips and sweet potato chips? Well, they are on my menu every month.
You can season them any way you'd like. Chili, cumin, paprika, tajin, etc and they add a punch of flavor.
Last year during quarantine, Netflix was my hobby. I scrolled though tons of show including watching and rewatching "The Office" twice. Dwight kept me distracted from all the horror that was going on outside my walls.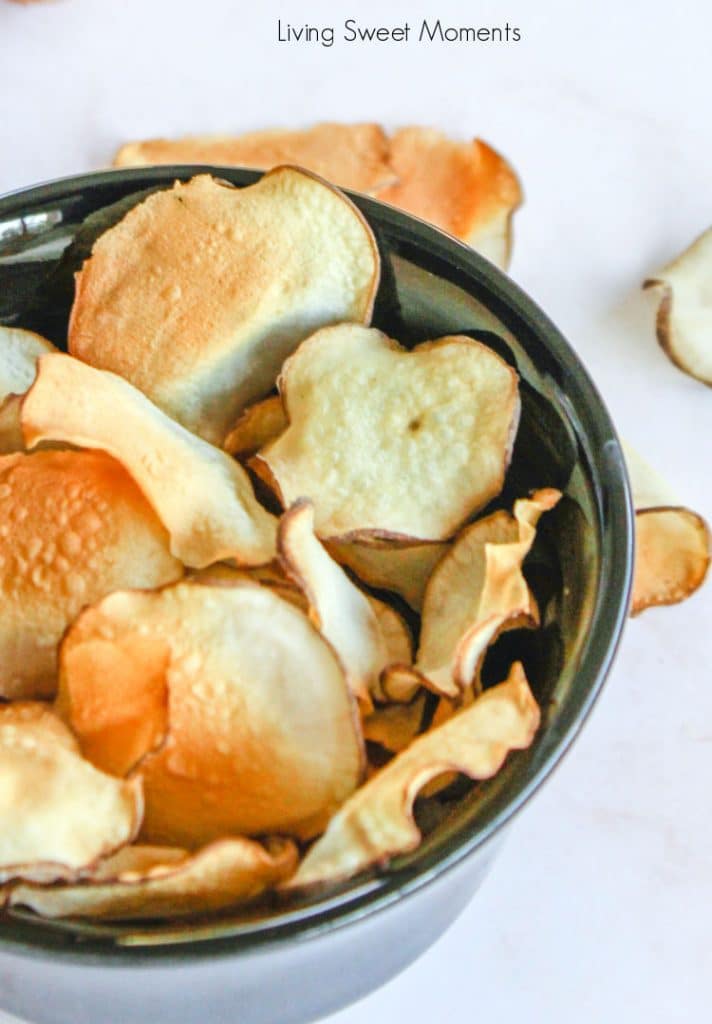 Part of my Netflix routine included a snack of choice. Either a piece of fruit, homemade chips, roasted crispy chickpeas or homemade bread.
I hope you can these delicious Baked Sunchoke chips at home. If you do, please upload a pic on Instagram and tag me @Livingsweetmoments or use the hashtag #LivingSweet.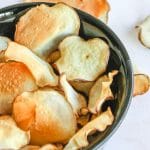 Baked Sunchoke Chips
These delicious baked sunchoke chips are crunchy, healthy, and super easy to make! They are perfect as a snack on the go or as a side-dish
Ingredients
2

Sunchokes

Salt,

to taste
Instructions
Preheat the oven to 350 Farenehit

Using a mandoline, slice sun chokes into chips.

Place in a single layer on parchment-lined baking sheet and bake until golden and crisp,about 15-20 minutes.

Each oven is different so check them from time to time and make sure they don't burn
Nutrition Facts
Baked Sunchoke Chips
Amount Per Serving
Calories 55
% Daily Value*
Carbohydrates 13g4%
Protein 2g4%
Vitamin C 3mg4%
Iron 3mg17%
* Percent Daily Values are based on a 2000 calorie diet.