Asian Glazed Chicken Thighs – This easy dinner recipe requires only a few ingredients and is perfect to serve over rice. Perfect quick weeknight dinner idea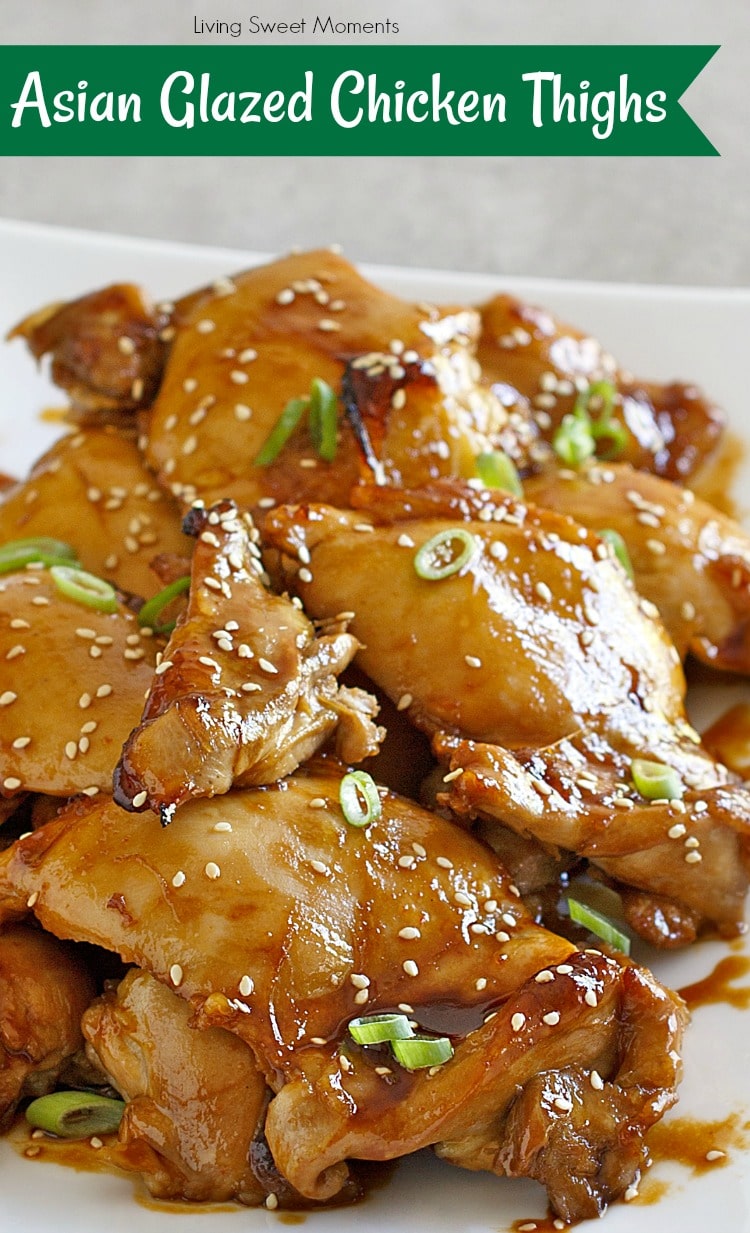 Asian Glazed Chicken Thighs
If you're looking for something easy to make for dinner tonight, take a gander at these tasty Asian Glazed Chicken Thighs. The glaze is sweet, savory and full of flavor.
I used boneless chicken thighs which are very flavorful and bakes up juicy on the inside. You can certainly switch up with different cuts of chicken but make sure you adjust your baking times.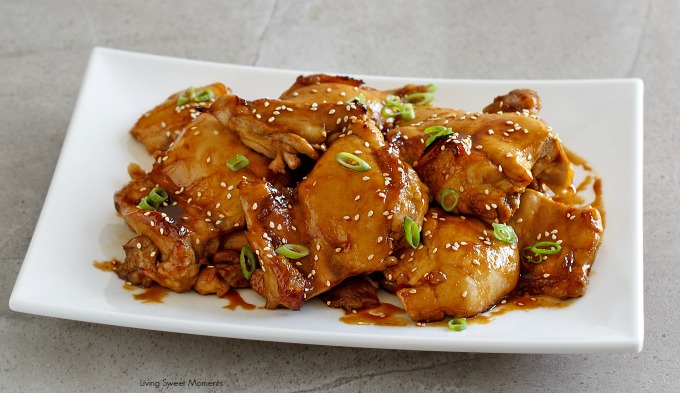 This week I am trying to get everything done and organized before the weekend comes. We are planning on taking the girls to a surprise trip to Universal Studios in Florida, my oldest is obsessed with Harry Potter so I can't wait to see her face when she embarks on the Hogwarts Express. I've heard it's an amazing place.
Meanwhile, I am praying that my youngest gets well of her nasty cold before Friday comes. She's been battling a cold since Saturday night accompanied by fever and coughs.
Back to my Asian Glazed Chicken Thighs, the prep is easy, simply bake and baste at the end. No biggie! You can marinade them in advance if you have the time or if not, you can skip this step. I sometimes forget to thaw them the day before and the results are still great.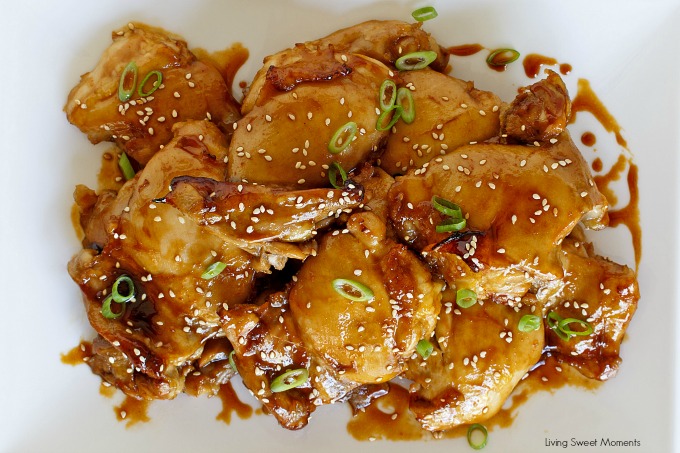 You can also prep the day or morning before and bake at the last minute. They only require 30 minutes in the oven so if you're entertaining, you can enjoy the party without the need to babysit your chicken.
I hope you can try this yummy Asian Glazed Chicken Thighs at home. Please come back and let me know how they came out.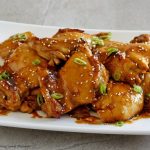 Asian Glazed Chicken Thighs
Asian Glazed Chicken Thighs - This easy dinner recipe requires only a few ingredients and is perfect to serve over rice. Perfect quick weeknight dinner idea
Ingredients
1/2

cup

Rice Vinegar

1/4

cup

Honey

1/3

cup

Soy Sauce

1/4

cup

Sesame Oil

1

tablespoon

Sriracha

8- 10

skinless boneless chicken thighs

boneless chicken thighs

1

Tablespoon

Sesame Seeds
Instructions
In a bowl mix the vinegar, honey, soy sauce, sesame oil and sriracha together

Add HALF of the marinade into a zip top bag. Insert the chicken thighs and mix them together with the sauce. Marinade overnight or 15 minutes. Depending on the time you have available

Preheat Oven to 425 Degrees Fahrenheit

In a small saucepan, pour the remaining sauce and simmer for 5 minutes or until sauce has reduced and thickened

Place chicken into a rimmed roasting pan. Discard the marinade in the bag

Brush the HALF reduced sauce on top of each thigh.

Bake for 25 minutes

Remove from oven and baste with more sauce

Bake for 5 more minutes

Remove from oven and sprinkle in sesame seeds
You may also like: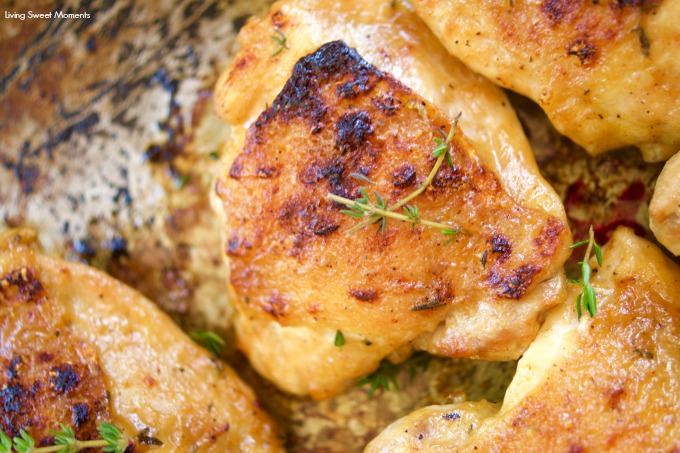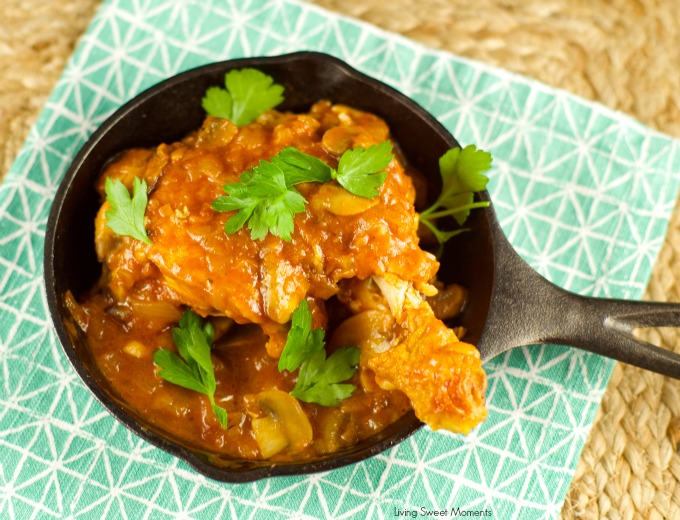 Chicken with Orange Plum Sauce