From chocolate to dog collars, here's a list of Unique Museums In Europe You May Not Have On Your List and will definitely make your trip worthwhile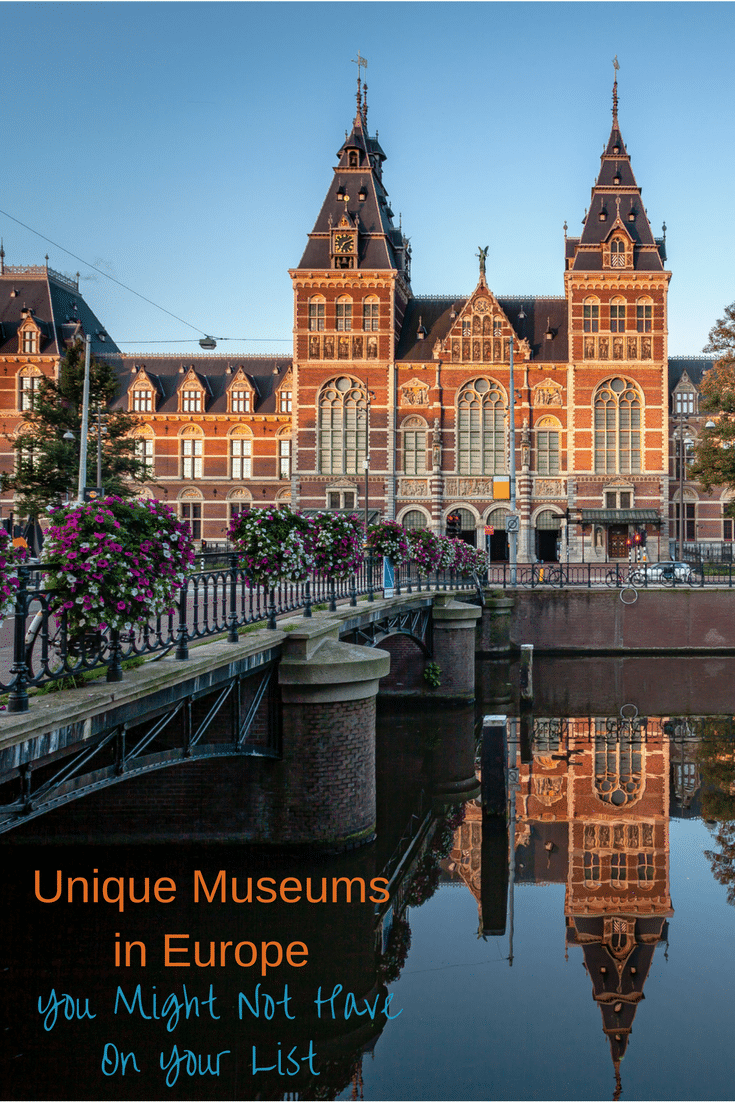 Unique Museums In Europe You May Not Have On Your List
When visiting Europe you can find many lists on the most popular museums to check out. Sometimes though, you want something a little off the beaten path. Who knew there was a dog collar museum or a museum of funeral carriages? There are many different types of museums that you probably never have thought of. Here are just a few of the unique museums in Europe you might not have on your list.
Calling all dog lovers to the Leeds Castle in Kent. Not only will you tour this pretty impressive castle, but you can view centuries of dog collars! There are over 100 dog collars to see how far the canine collar has come from years past. There are dog collars from royal canines that had jewels and custom embroidery. To protect against wild animals some collars had large steel spikes – ouch! The Leeds Castle Dog Collar Museum has items from Medieval to Victorian times.
Death and taxes are a way of life, no matter where you live in the world. In Barcelona, Spain, at the Montjuic Cemetery, is the Museum of Funeral Carriages. It is the only such museum in Europe and has hearses, coaches, and carriages. These were quite different back then than they are now. They are pieces of art in their own right. The collection comes from the 18th and 19th centuries when funerals were very ornate and elaborate. It is a must see when visiting Barcelona.
The Abode of Chaos is in a small town just outside of Lyon, France, in Saint-Romain-au-Mont-d'Or. It is free to enter the museum. This museum is a tad different as it is a museum of dedicated to destruction, war, and terrorism. Artist Thierry Ehrmann created a contemporary art museum right in the backyard of his old stone home. This display is on the dark side with his own sculptures plus additions from guest artists. There are quotes of political figures throughout this outdoor gallery. Come with an open mind as you might learn something from this off-the-beaten path museum.
When visiting Germany, you have to try a Currywurst right away! It is basically a bratwurst with a ketchup-curry sauce. In Berlin head to the Currywurst Museum and not only enjoy a Currywest, but you can also sit on a life-size Currewurst couch! The museum does a good job explaining how this national dish came to be and why so many Germans love it. They also have a vegetarian option and are kid friendly. This is one of those museums that you never knew you always wanted to go to.
Don't walk, but run to the town of Cologne and live your fantasy of being right in the middle of Willy Wonka's Chocolate Factory. Just imagine a state-of-the-art greenhouse with growing cacao trees, a 10-feet tall chocolate fountain, and more chocolate to taste than you could possibly imagine. Learn about the history of chocolate as well as how it tastes in different countries around the world.
As you can see, there are many options to visit unique museums in Europe that offer rich history and where you'll learn interesting facts about their life and culture.
You may also like: