5 Tips For Traveling With Your Cat – traveling with cats can be very traumatizing for them. Today I share some tips that will make the process smoother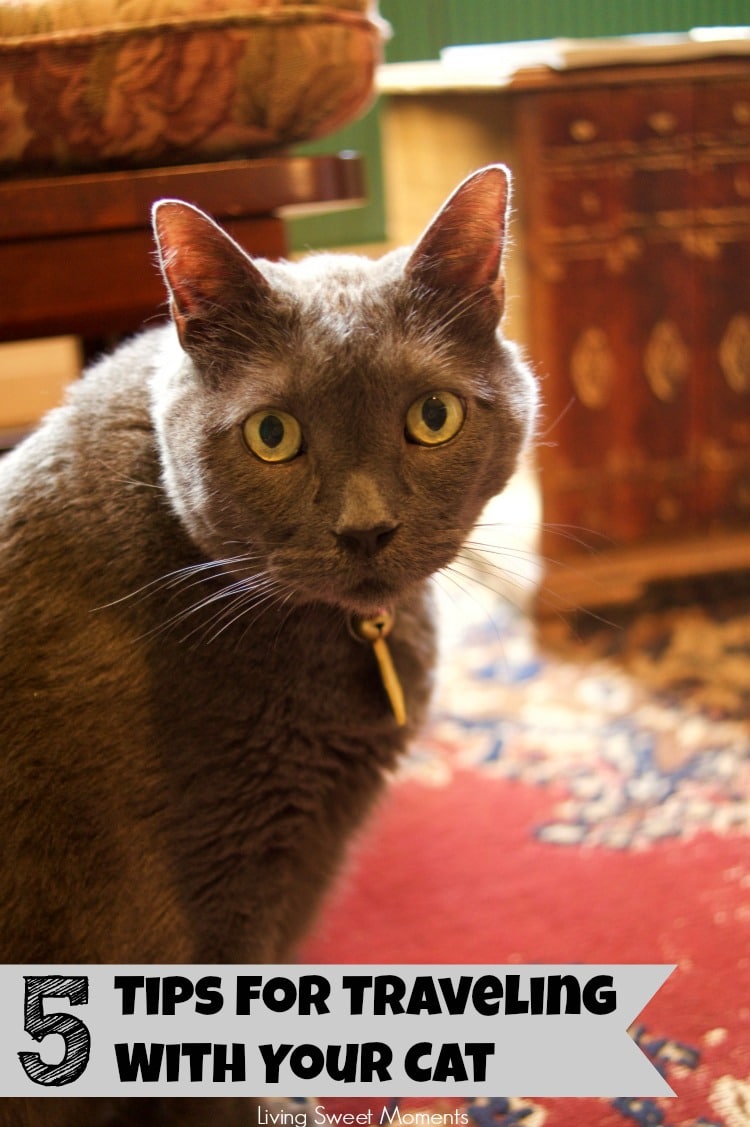 5 Tips For Traveling With Your Cat
Dogs are used to going outside, hearing cars screech and seeing strange people walking around them. Cats, on the other hand, especially indoor ones, are less likely to experience these things. That's why traveling can be traumatizing for them. To make the process smoother, here's 5 Tips For Traveling With Your Cat: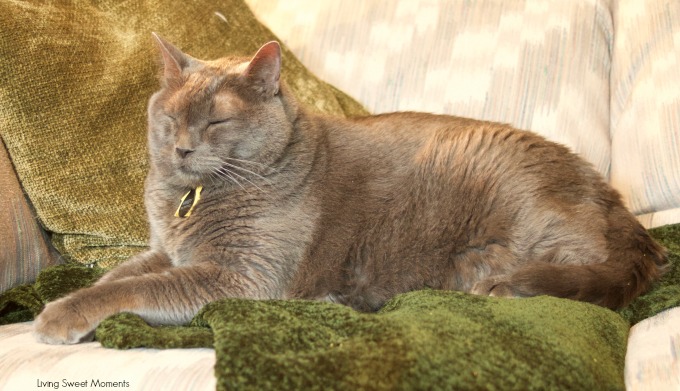 My fat cat Mike is 10 years old. He was rescued from a high kill shelter when he was 8. Since we travel 2-3 times a year, Mikey comes along with us. Although he is skittish around new people and loud noises, he prefers to be with us no matter where we are.
As I am writing this post, we are in Stowe, Vermont. We took a plane from Fort Lauderdale to New York, spent a couple of days there and then we drove to Vermont. Mikey traveled first in a plane and then a few days later went on a 6-hour car ride.
Honestly, he loves road trips. He sleeps on my lap or on my daughters lap and is content to be petted  and loved throughout the journey. I usually ride on the back and since it's just us, he doesn't need to go inside a pet carrier. I let him loose being careful he does not go into the front of the car.
For plane riding it's another story so here's my advice.
Tip #1: Plan Ahead And Do Your Research: most airline carriers allow your cat to go inside the plane with you instead of going on cargo. Also, book your cats ticket in advance. Airlines allow a certain number of pets inside the cabin and it's important to secure your spot before all the other ones all filled.
Tip #2: Buy a TSA-regulated Pet Carriers: If you want your cat to come aboard with you, he needs to go underneath the seat in from of you. When choosing a soft carrier, make sure you check the dimensions so it can fit snugly underneath the seat and that your pet fits comfortably. Also check the weight of the bag with your pet inside so it does not exceed the 20 lbs limit. Since I have back problems, I have one that has wheels and a handle for easy maneuvering.
Tip #3: Before Traveling Vist The Veterinarian: If you're going abroad, your kitty may need a medical certificate to make sure he/she is up to date with shots. It's a good idea he/she gets a checkup just in case.
If your cat gets extremely nervious when out in public, your veterinarian may prescribe a safe medication that will calm the cat during travel. In my case my cat takes it before we leave for the airport and it keeps him relaxed during the whole ordeal.
Tip #4: Let your Kitty test the Carrier Beforehand – a few days before you travel, place the carrier near a place he frequents so he can check it out. Most cats will go inside and even take a nap. The more he gets used to the carrier, the less stressed he'll be the day of travel.
Tip #5: Expect The Unexpected: flights get delayed or even cancelled. The airline loses luggage, etc. Make sure you take plenty of food in your carry on bag and have a small container with dry food and another container with water, that way you can feed your kitty before takeoff or during layover periods.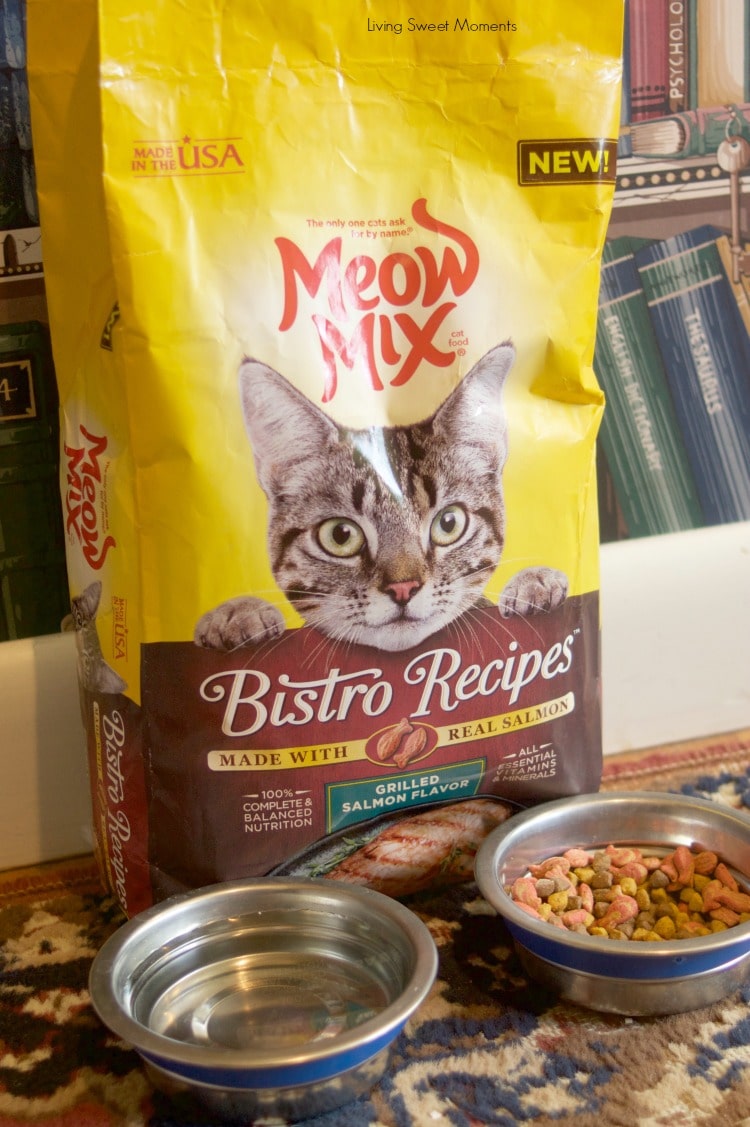 Bonus Tip!: Reward Your Cat After the Flight: Finally, you've made it! Your kitty behaved well and he is now in his new home for a few days. Reward him with lot's of cuddles and feeding him food for a king (cat).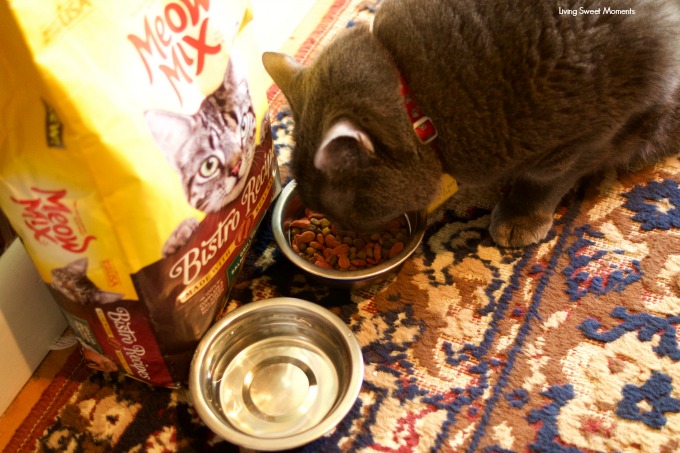 My favorite is the New Meow Mix Bistro Dry Cat Food which is made with REAL chicken, salmon and other high quality ingredients, it has 100% complete and balanced nutrition with all essential vitamins & minerals and is carefuly crafted in the USA.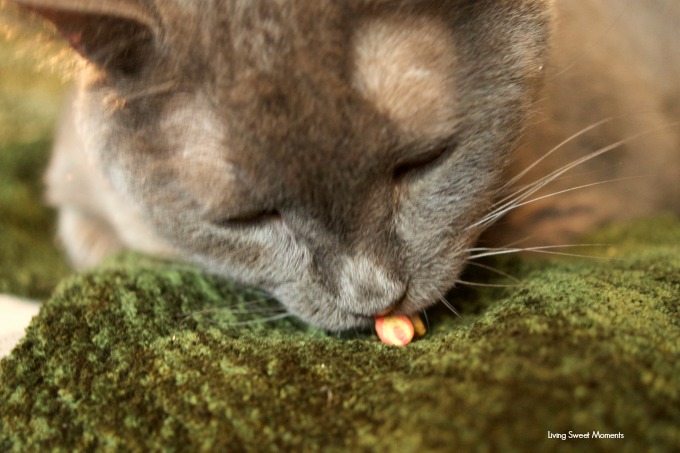 We always eat fantastic meals during vacation and now with the new Meow Mix Bistro, so does Mike! The product can be found at your local Walmart and will also be available on Walmart.com soon. For now, you can find out more about Meow Mix Bistro Recipes here. I love how the pieces are shaped like fishies.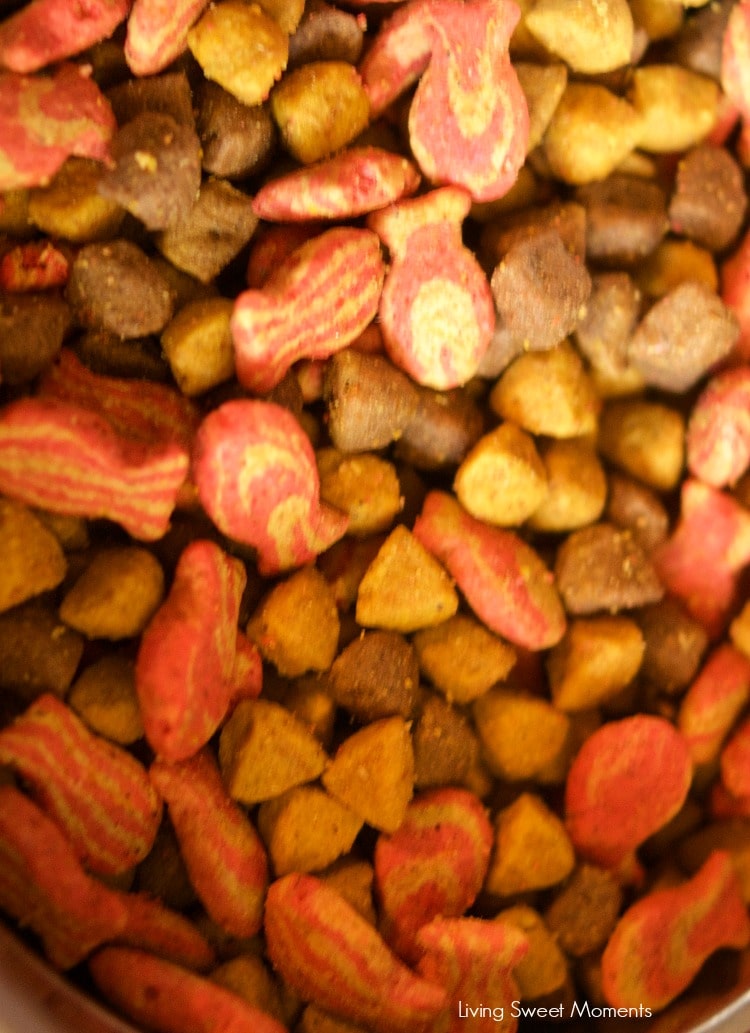 Hope this article was helpful. Happy travels!!
This is a sponsored conversation written by me on behalf of The J.M. Smucker Company. The opinions and text are all mine.