You are going to love all the variations in these Easy Lasagna Recipes – From vegetarian to beef. There's something for everybody! Good for an easy dinner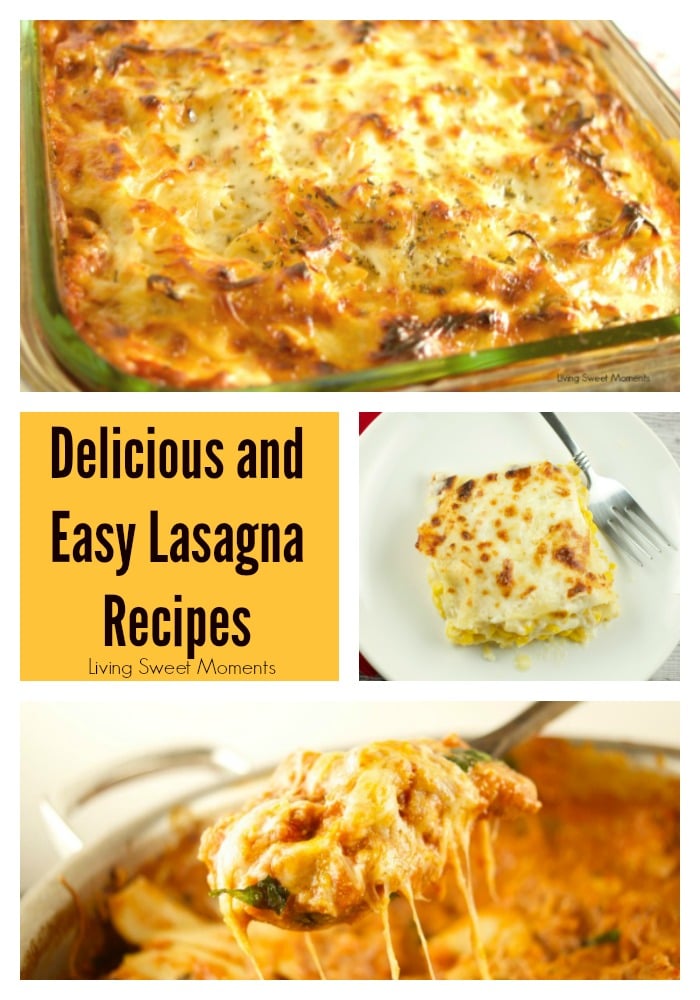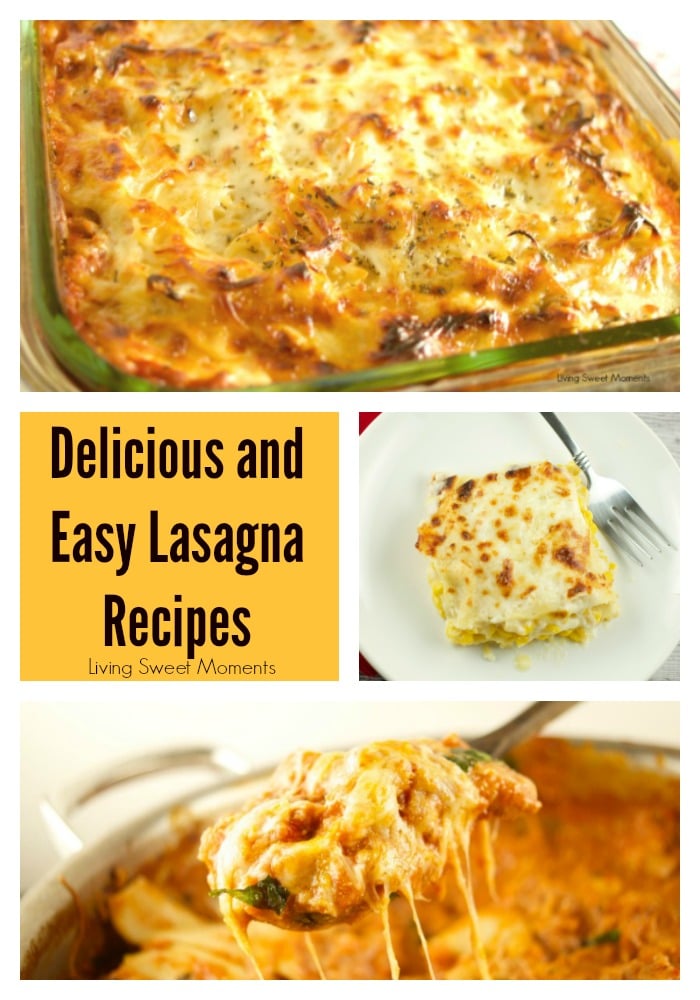 Delicious and Easy Lasagna Recipes
Well what do you know? Everybody loves lasagna, but if you think they're all the same, then you're in for a treat because below, you will find delicious and amazing variations that will suit every taste and diet. There's Authentic Italian Lasagna Recipe, Diabetic Lasagna Recipe, Salmon Lasagna Recipe, Slow Cooker Lasagna Recipe, Low Fat Vegetarian Lasagna Recipe, Chocolate Lasagna Recipe,  one pot, etc. You name it, we have it.Â
Lasagna is one of those dishes that people gather round the table to eat. I guess since it has layers and it's baked, is one basically comfort food that reminds one of their mothers and grandmothers.
I grew up in Venezuela and there were tons of easy lasagna recipes, but the big variation is that we never used ricotta cheese in ours, instead we would layer the beef sauce with bechamel sauce. It tasted out of this world.
So without further ado, here's my list of the best Easy Lasagna Recipes: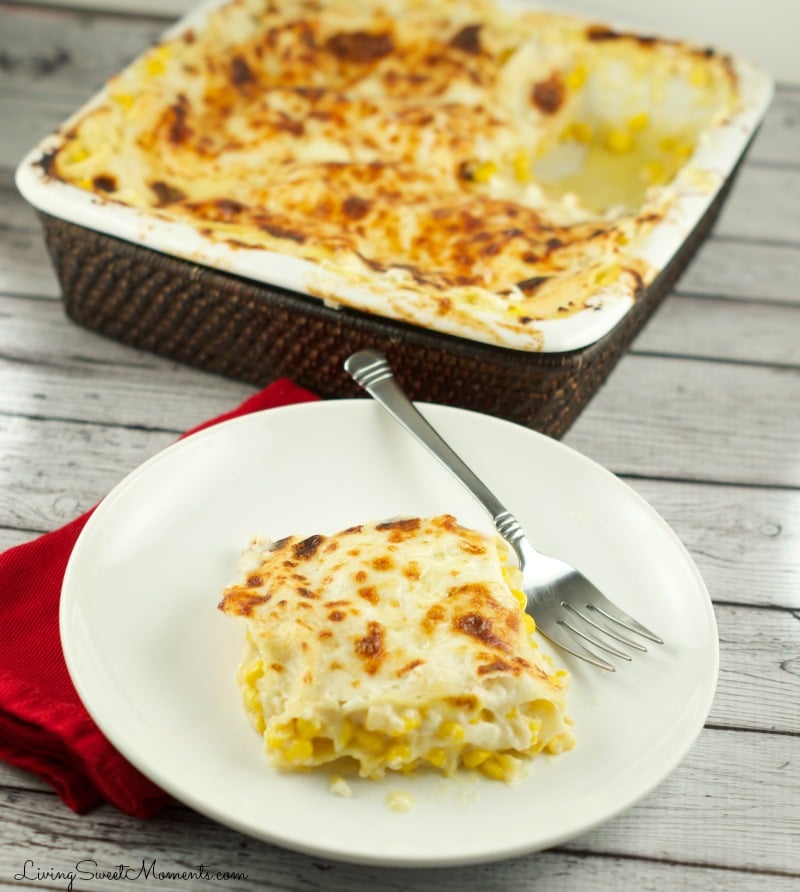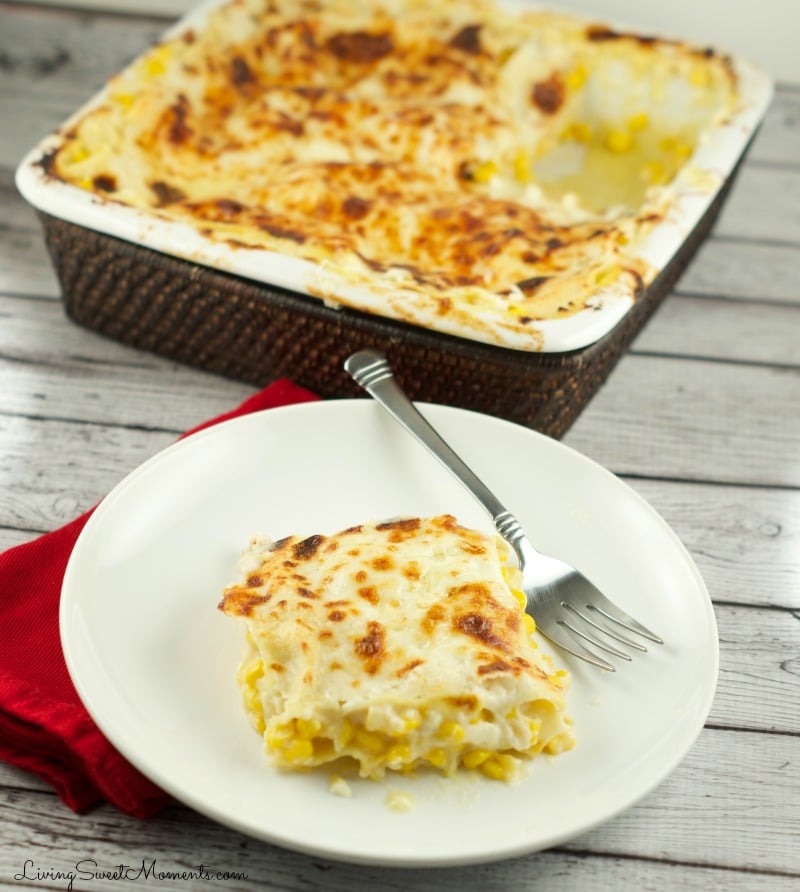 Creamy Corn Lasagna – the perfect vegetarian lasagna that's covered with cheese and bechamel sauce. It's perfect as an entree or as a side dish during parties.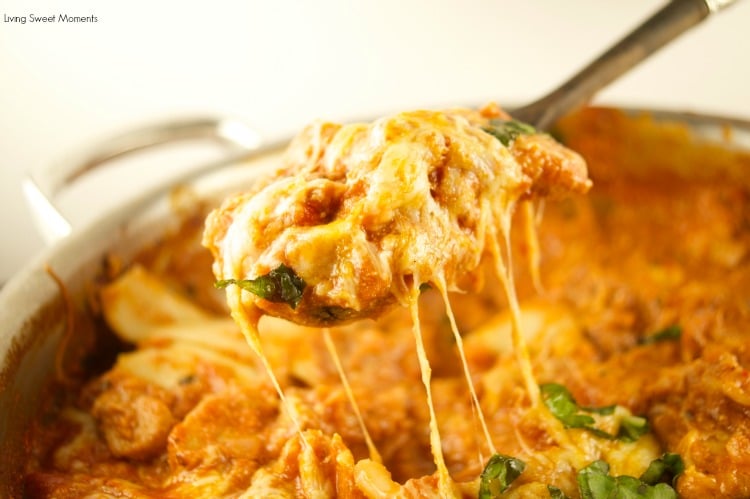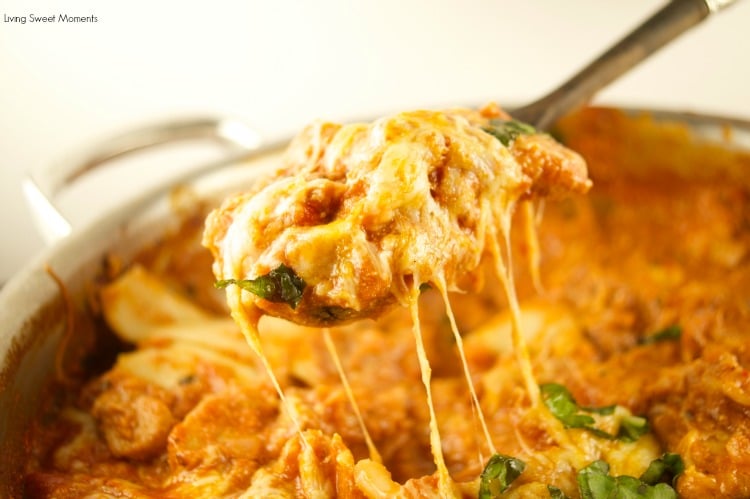 Cheesy One Pot Lasagna – Ready in 30 minutes or less. The perfect quick weeknight dinner recipe to share with the family or parties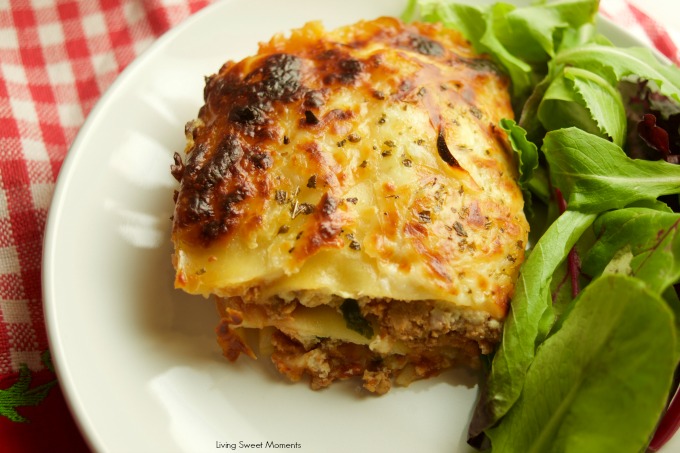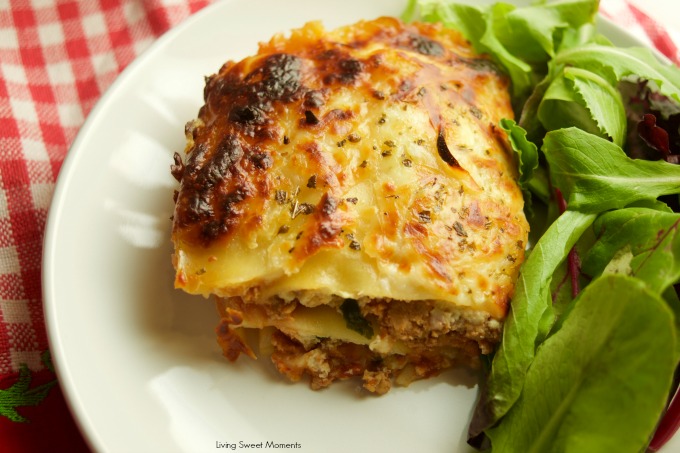 Diabetic Lasagna Recipe –Â delicious, hearty and healthy. Made with ground turkey and fat-free ricotta. Perfect for an easy weeknight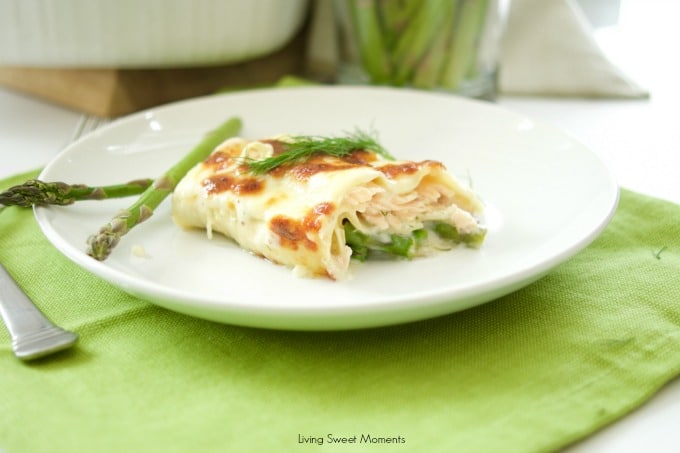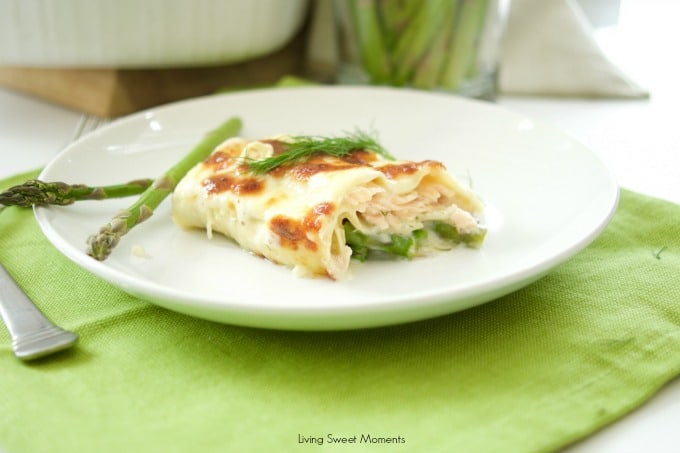 Salmon Lasagna Recipe –Â This easy & delicious Salmon Lasagna Recipe is made with flaky salmon and asparagus. Then is baked in a dilly Bechamel sauce. Perfect for weeknight dinner.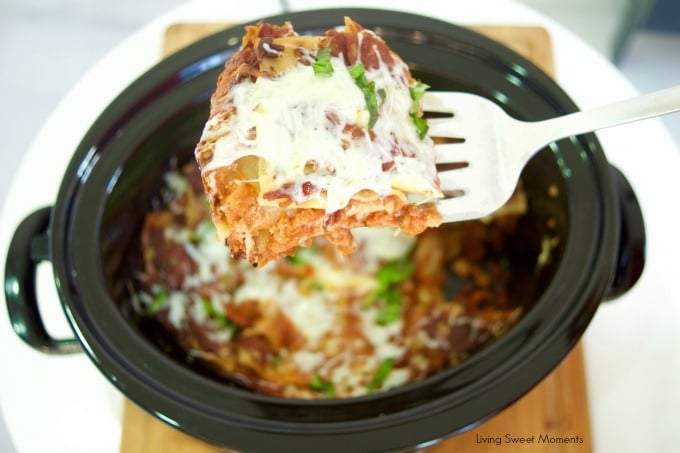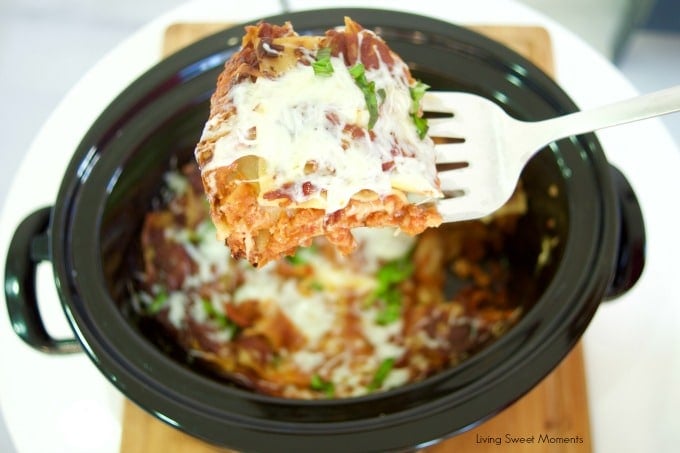 Slow Cooker Lasagna Recipe – This easy to make and delicious Slow Cooker Lasagna Recipe is perfect for serving a crowd without much work. Take it to parties, cookouts and potlucks. Yum!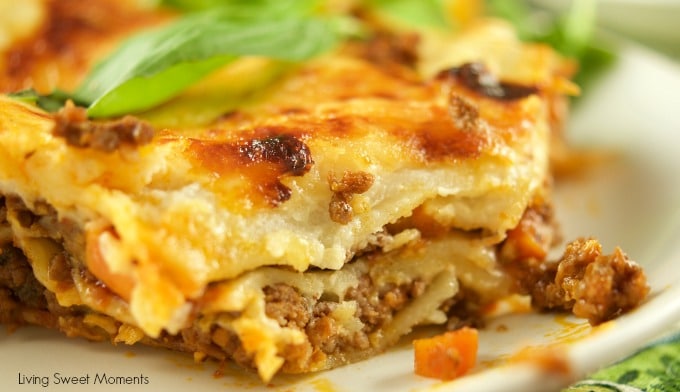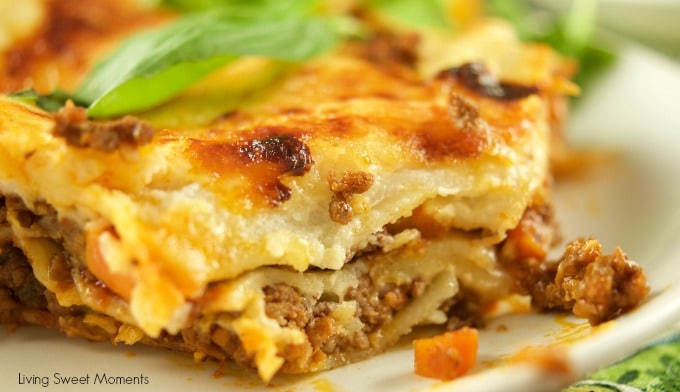 Authentic Lasagna Recipe –Â This Authentic Italian Lasagna Recipe made is by layering noodles with bolognese sauce, cheese, and bechamel. Delicious for dinner and celebrations.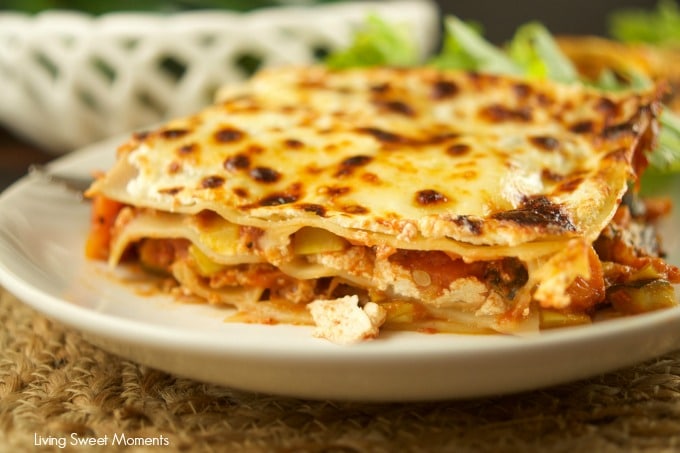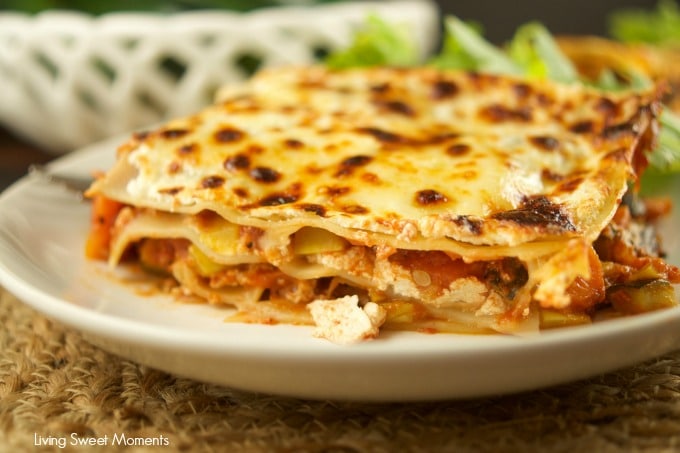 Low Fat Vegetarian Lasagna Recipe –Â This hearty Low Fat Vegetarian Lasagna Recipe is packed with veggies in a delicious tomato sauce. The perfect weeknight dinner idea that everyone will love.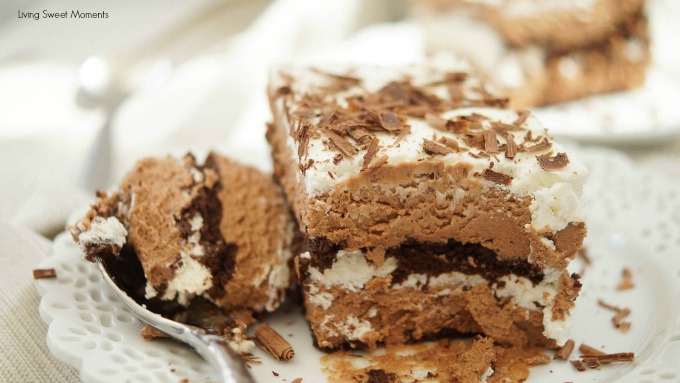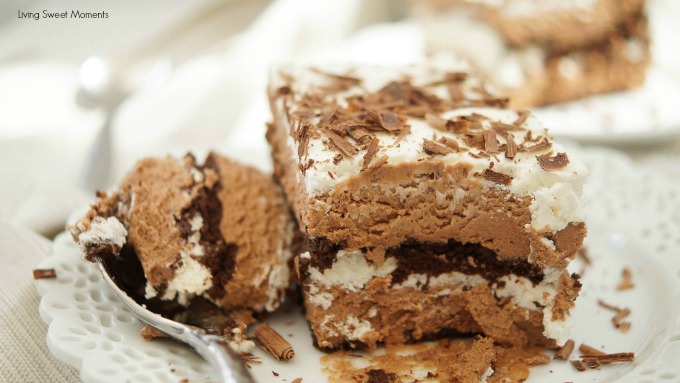 Chocolate Lasagna Recipe –Â This scrumptious no-bake Chocolate Lasagna Recipe is made from scratch using mascarpone cream and real chocolate. Super easy to make and delish!