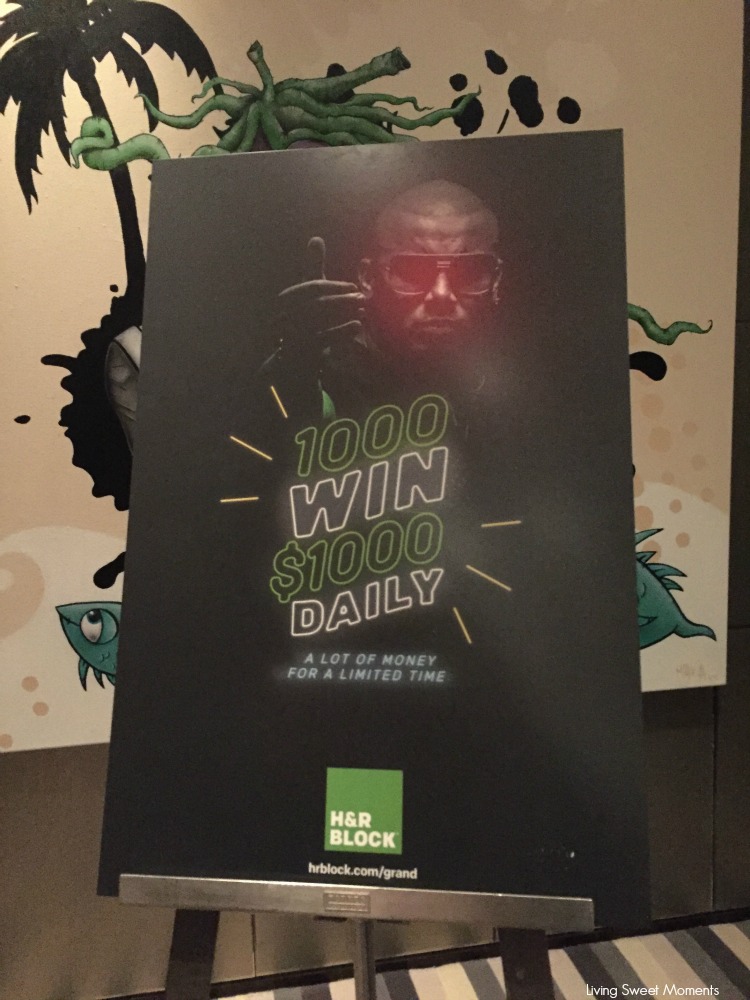 Win Big This Tax Season With Wisin And H&R Block
Last week I had the honor and pleasure of attending a small gathering in a prestigious South Beach Hotel where I learned all about the new collaboration between the famous latin Reggaeton singer Wisin and H&R Block. Plus I got to meet him in person!
I am sure many of you have heard of Wisin. He's collaborated with tons of artists including, Jennifer Lopez, Chris Brown, Ricki Martin, Pitbull and more. Every time I listen to a song of his on the radio, I just have to turn up the volume. His passion and energy are contagious.
The beautiful blogger Jeanette Kaplun conducted the interview with Wisin. During the interview, we learned all the concerts and events that he has on the roster for 2016. I am really excited to see him perform live and hope to make it to one of his shows.
Wisin is such a cool and down to earth guy. As I heard him talk in English and in Spanish I learned all about his Puerto Rican roots and how he represents his latin culture and rhythms worldwide.
A few other bloggers, including me, were able to ask him questions about his future plans, music career goals, etc. Wisin was very happy and enthusiastic to answer them.
But, the main message he wants to spread, is his new partnership with H&R Block and the wonderful "1000 win $1,000 daily" promotion:
PROMOTION: To celebrate that IT'S REFUND SEASON, H&R Block is giving $1,000to 1,000 people daily between January 15 and February 15. The sooner you enter, the more chances you have to win. Walk in or call 800­HRBLOCK (800­472­5625) to make your tax preparation appointment today. LIMITED TIME OFFER. NO PURCHASE NECESSARY*
That's right! 1,000 people DAILY will win $1,000! Can you imagine the odds? Who wouldn't be excited about this promotion? I am doing my taxes with H&R Block the first week of February. Please cross your fingers for me! I want to be one for the 32,000 winners.  For more information click HERE.
Last but not least, I got the chance to take my picture with Wisin! I was starstruck (as you can see it in my face) Check it out below: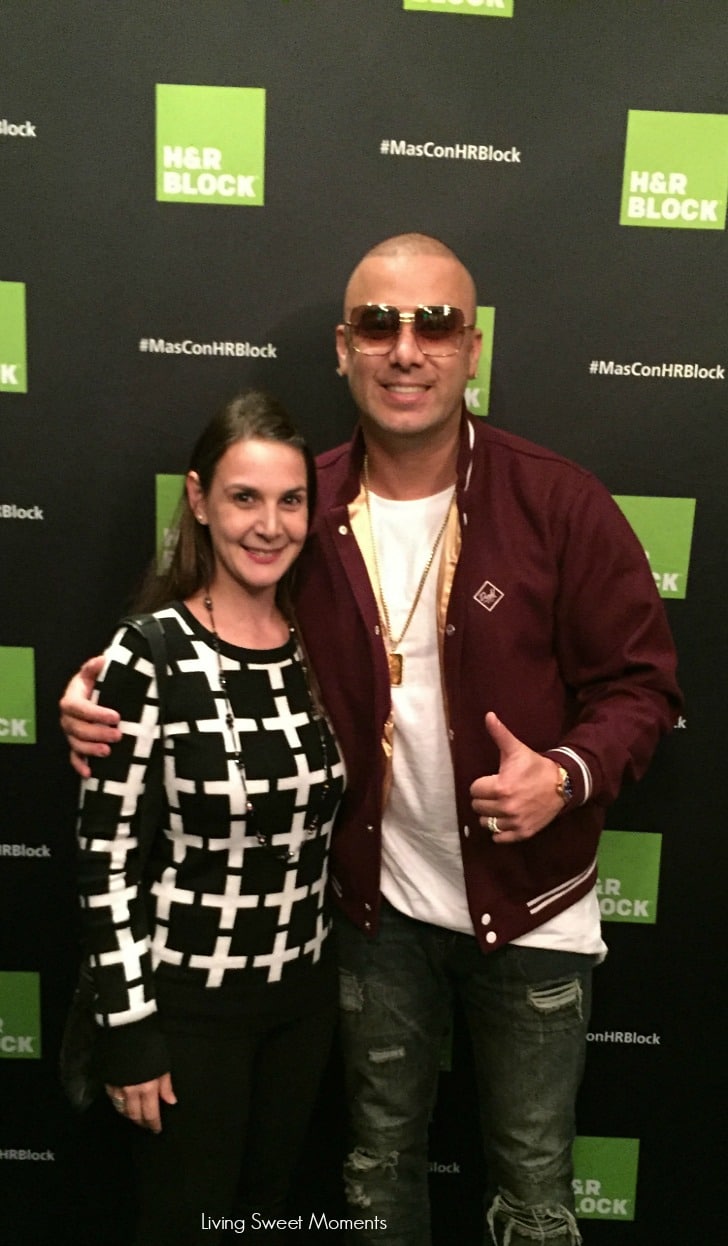 *Disclaimer: For Official Rules and Alternate Method of Entry, visit hrblock.com/grand. Open to legal U.S. residents (50 states + DC & PR) age 18+. Entry Period: 1/4/16–2/15/16. One entry per taxpayer with paid federal tax return. Daily drawings 1/16/16–2/15/16 + final drawing on 2/19/16. 1000 winners per drawing; 32,000 winners total. Total ARV: $32,000,000. Void where prohibited. OBTP#B13696 ©2015 HRB Tax Group, Inc.
This is a sponsored conversation written by me on behalf of H&R Block and Latina Bloggers Connect. The opinions and text are all mine.