Disclosure: This shop has been compensated by Collective Bias, Inc. and its advertiser. All opinions are mine alone. #SauceOn #CollectiveBias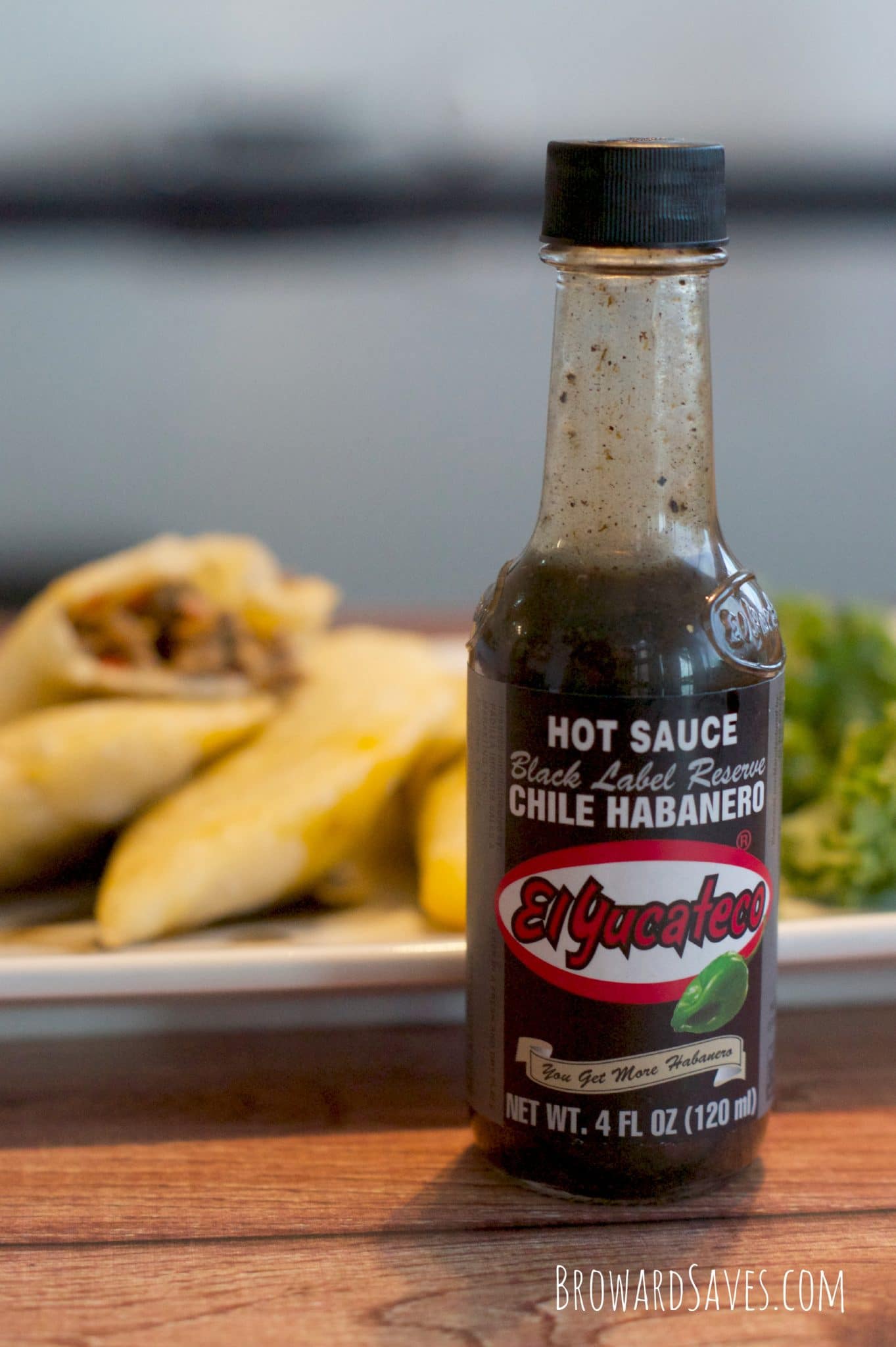 Venezuelan Beef Empanadas Recipe With Hot Sauce
One of the benefits of being both Latin and Jewish is that I have a lot of spice running through my veins. My Grandfather who is originally from Romania eats Hot Peppers like he's eating an apple – and in every meal. I am definitely not like him but I do love a good Hot Sauce. Some hot sauces just offer heat, but I want flavor as well. The idea is to take an ordinary meal to the next level. You know when you are trying out savory items and think..MMM..something's missing here..Well, the answer is GOOD Hot sauce!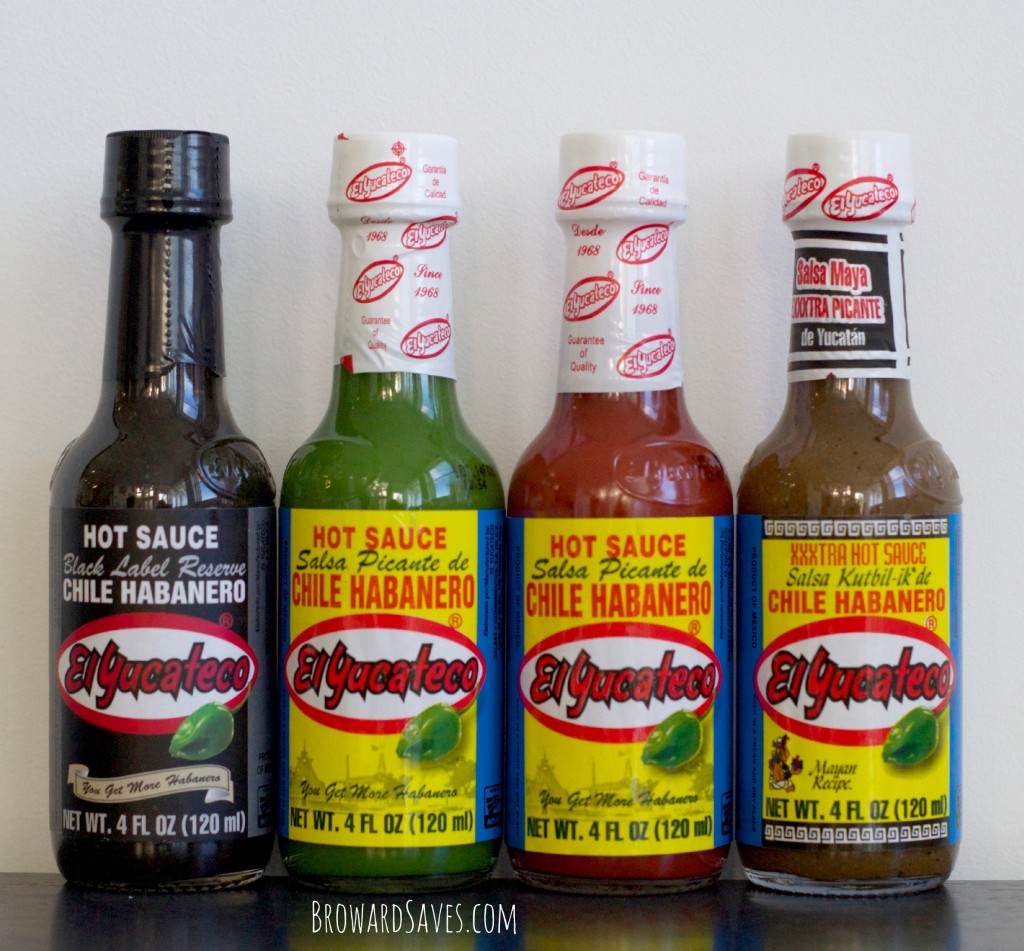 I had the opportunity to try out the 4 distinctive flavors of El Yucateco Hot Sauce: Black Label Reserve, Red Habanero Sauce, Green Habanero Sauce, and XXXtra Hot Kutbil-ik Sauce. Each one focuses on a different pepper and you can see it on the coloring of each liquid. Personally for me, the Black Label Reserve Chile Habanero (only available at Walmart) is the best hot sauce I've tried in a long time, because it has deep smoky flavor along with mild heat that hits the top of your tongue, absolutely amazing.
I paired this hot sauce with my all time favorite childhood meal: Beef Empanadas. In Venezuela there's an Island called Margarita, it has beautiful scenery and beaches. There were ladies making empanadas right on the sand. They had foldable tables and a portable fryer.Dough was placed on one side and tons of fillings in a cooler.. Does not get any better than that.
Venezuelan Beef Empanadas differ from the Argentinian or Chilean Empanadas in the dough. The latter countries use a flour dough whereas Venezuelan empanadas are made with pre-cooked Maize Meal (or corn flour) so they are Gluten Free. The dough is very easy to make and only require 3 ingredients: water, salt and the Corn Flour.  The raw dough's texture is soft and flexible but not elastic, it resembles the texture of play-doh. In the video below you will see my trick to making Empanadas in a flash.
The filling  and the dough can be both made in advance but assembly is better done last minute. You will see how easy they are to make. I use the meat filling in all sorts of dishes like pasta, shepherd's pie and more. That's why I always make a double batch and freeze half. So next time I am craving Empanadas my filling is already done.
The full recipe is located at the bottom of the post but here's a short video on how to make them:
See? Easy!. To assemble an empanada you don't any of those fancy schmancy tools I see advertised on TV. All you need is plastic wrap. Grab a piece of plastic wrap, set it on the counter, add the dough and flatten evenly with your hands, add the filling and then with the help of the plastic wrap, fold over one side of the dough into the other. The easiest way is to use the plastic wrap while you are doing this instead of touching the dough directly. It is very important to seal the edges well so the filling doesn't seep out during cooking.
Venezuelan Beef Empanadas are ideal for parties, family get togethers or just a weeknight dinner. You can make them any size you like, from little ones to big ones. For this recipe I made big ones because each one is one whole meal, well for me anyway. My hubby ate all 3 you see in the picture. Thankfully I made an extra one for me. I spread El Yucateco Sauce on the bottom of the plate so the freshly fried Empanadas can absorb as much flavor as possible.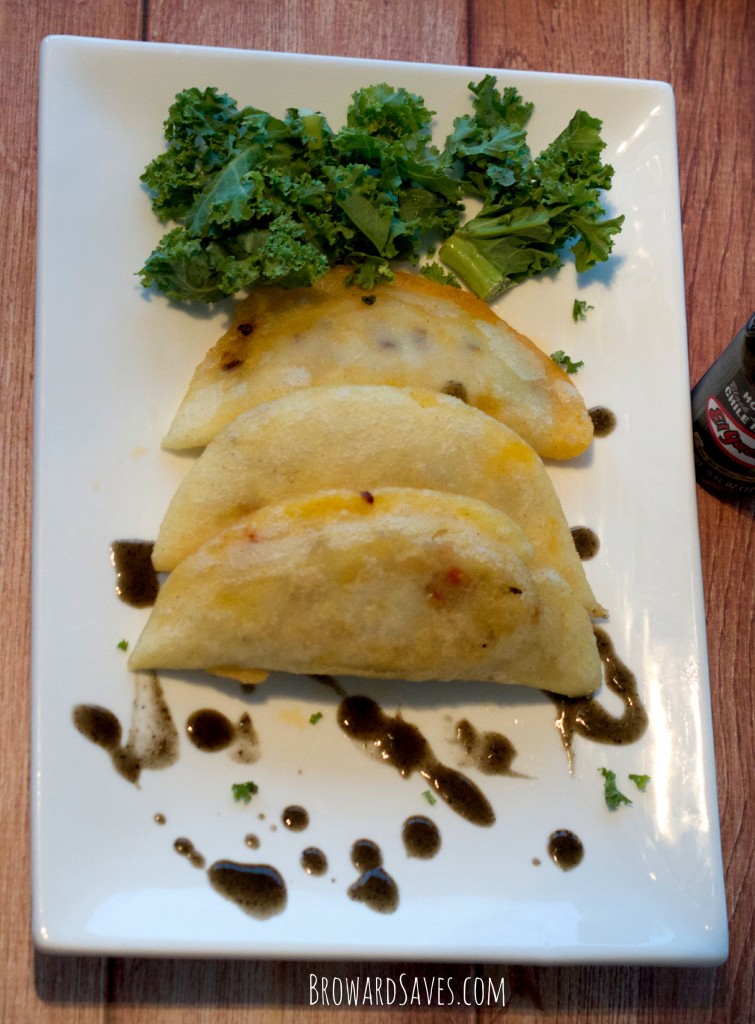 I found El Yucateco Hot Sauce and my Corn Flour at Publix because they always have everything and that's where I usually do all my food shopping. El Yucateco Hot Sauce was located in the Ethnic Aisle were all the Hot Sauces usually are.
Venezuelan Beef Empanadas Recipe With Hot Sauce
Author:
Prep time:
Cook time:
Total time:
Ingredients
For Beef Filling
1 Ts. of Olive Oil
1 lb. of lean ground beef
1 Medium Onion, chopped
1 Red Pepper, diced
2 Ts. of Worcestershire Sauce
1 Ts. of El Yucateco Hot Sauce (omit if making for kids)
1 Ts. of Tomato Paste
1/4 Cup of Ketchup
1 Ts. of Garlic Powder
For Empanada Dough
1 Cup of warm water
1 Cup of Pre-cooked Maize Flour (or arepa flour)
1/2 Ts. of Salt
Enough Oil for frying
Instructions
To Prepare Meat Filling:
In a pan over medium heat add the Oil
Add the ground beef and brown. Use a wooden spoon to breakdown the beef in little pieces
Discard the extra fat from the browned beef
Add in the peppers and onion. Cook until the onions are translucent. About 5 minutes
Incorporate the hot sauce, worcestershire, garlic powder, tomato paste and ketchup. Cook for 2 more minutes. Check for seasoning and adjust if needed.
To make the Empanada Dough:
Place warm water in a bowl
Add the salt
Add the flour and mix with your hands
Let the dough rest for 2 minutes or until it becomes more pliable
To Assemble and cook your Empanadas:
Place Plastic Wrap on the counter
Flatten a piece of dough on top of the plastic wrap
Add the meat filling right on the center
Grab one side of the plastic wrap, fold it over to the other side and seal the edges
Cut out the excess dough using the back of the knife
Fry the empanadas in abundant oil for 3 minutes on each side, approximately
Place Empanadas in Paper Towels to absorb excess Oil
Enjoy with more Hot Sauce on top!
I hope you can make try these and let me know how they come out!. And if you do, I accept invitations 🙂