These easy to make Candy Cane Marshmallows are the perfect snack for the Holidays. Kids will have a lot of fun decorating these. They double as an ornament.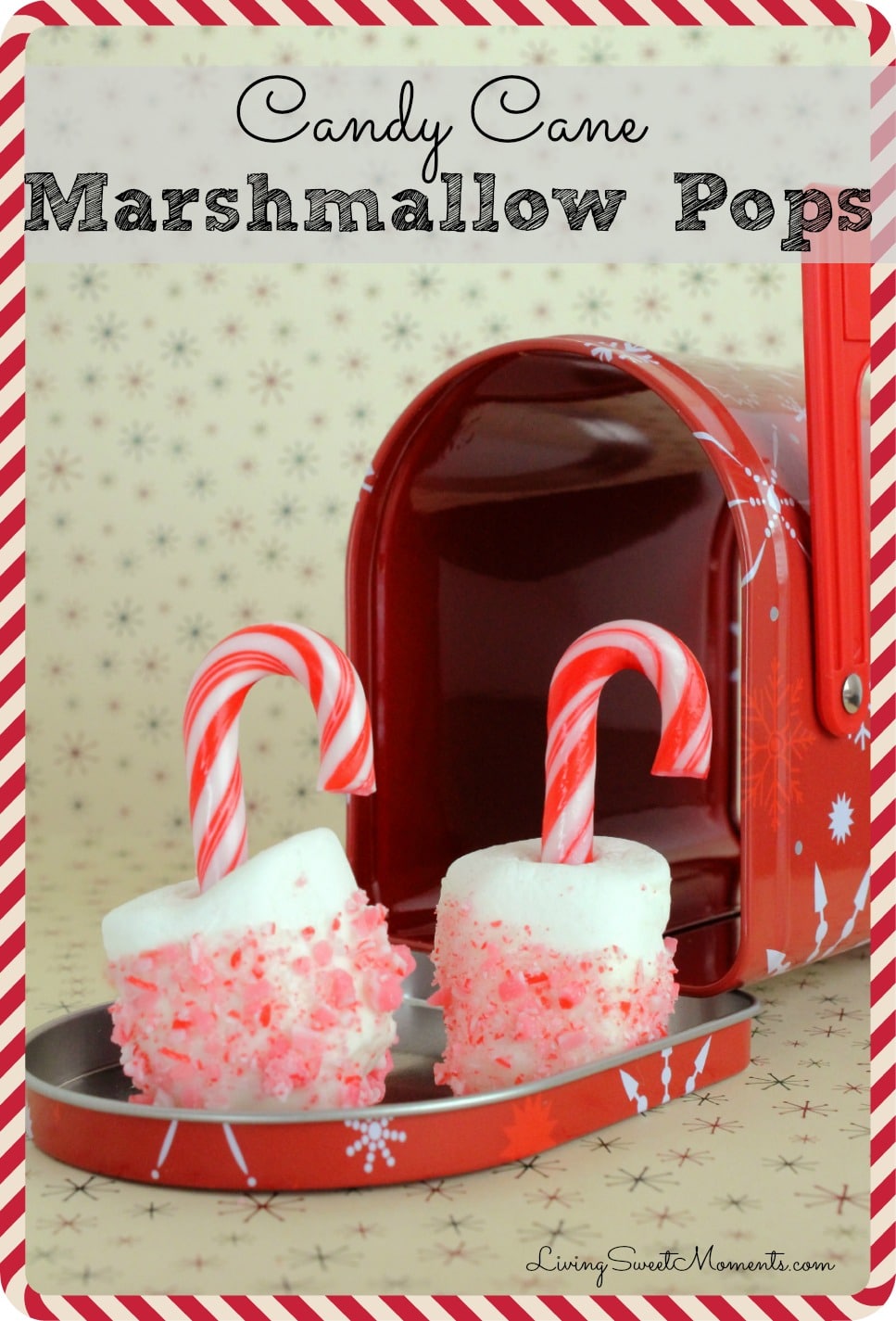 Candy Cane Marshmallows
Oh the weather outside is frightful… even in Miami. These Candy Cane Marshmallows are so cute and a fun treat to make on a cold day. Making them is so easy and it's a great activity to do with your kids.
My daughters LOVE marshmallows. They love the big ones and little ones! Since I had some leftover from a previous project, I decided to make these cute Candy Cane Marshmallows. It has a handle and if you celebrate Christmas, you can even hang them on a tree. We just eat them as we make them.
These are great to serve at any Holiday parties. Think of making a "Candy Cane Bar" with different sprinkles, marshmallows, and candy canes so kids can make their own designs and have fun with this easy snack and craft.
All you need are these ingredients to get started:
Marshmallows, Candy Melts or Almond Bark and finally Candy Canes. These are found at craft stores and super stores like Target all over the country. You can also get them here at Amazon.
To start, "stick" the candy canes on top of the marshmallows so it looks like this: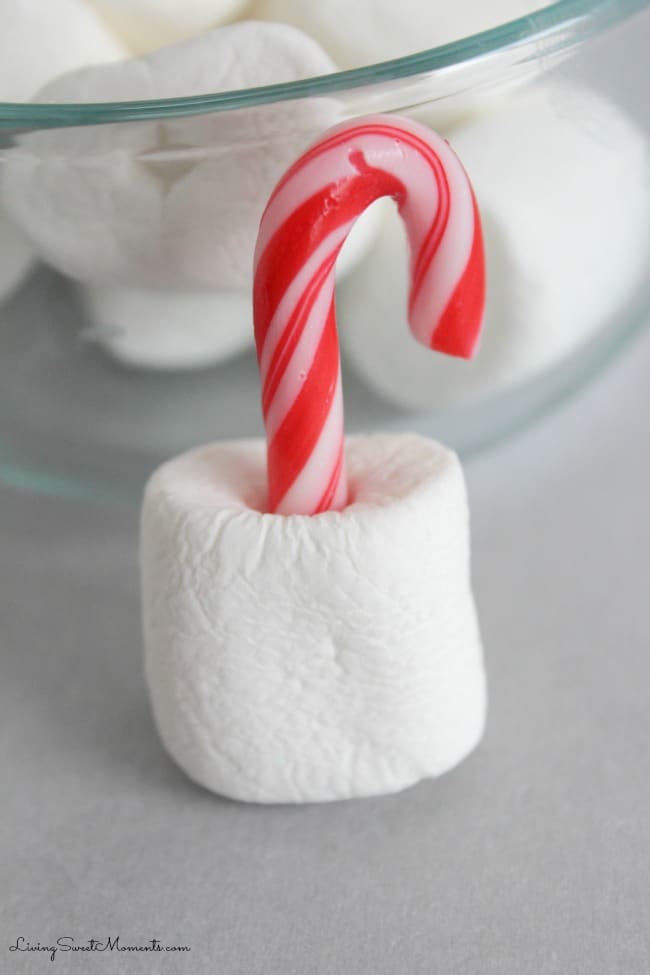 Then, melt the candy melts either in the microwave or on the store. Using the candy canes as a handle, dip half of the marshmallows in the candy melts. If the candy melts start to harden, heat it up again until all the marshmallows are dipped.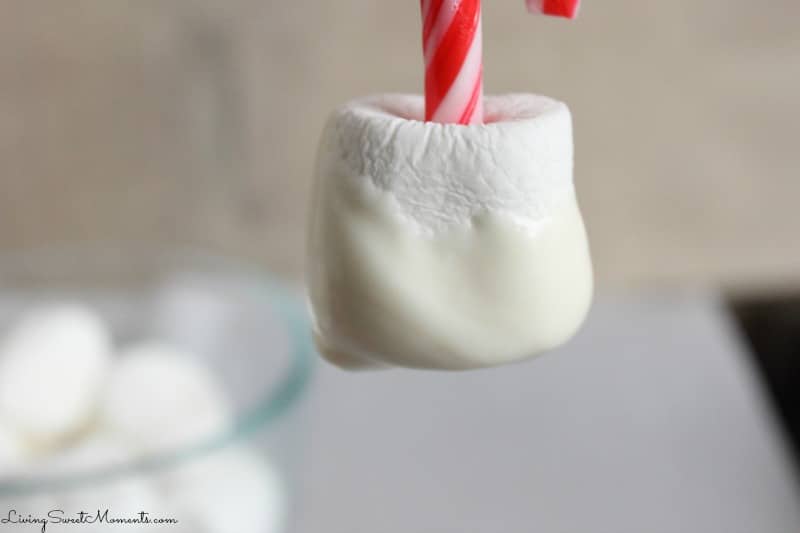 Next, stick crushed candy canes on the dipped part of the marshmallows. You can also use sprinkles, mini chocolate chips or chopped nuts instead.
And that's it! Doesn't take more than 3 minutes to make and they look super cute. To me, this is a kid-friendly snack to make and it will encourage their creativity.
Hope you can try these Candy Cane Marshmallows at home and let me know how they come out.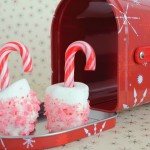 Candy Cane Marshmallows
Ingredients
Mini Candy Canes

Marshmallows

White Candy Melts or Vanilla Almond Bark
Instructions
Crush several Candy Canes to a fine texture, almost a dust. If the pieces are too big the marshmallows are hard to eat, found that out the hard way.

Insert the Candy Canes into the flat end of the Marshmallows.

In a bowl melt the Candy Melts or Almond Bark according to package directions.

Dip or coat the Marshmallows with a spoon. You don't need to cover the entire Marshmallow, only about 2/3-3/4 of the way up the side.

Roll the Marshmallow along the inner edge of the bowl to remove excess coating. If you have too much the crushed Candy Cane will slide off of the Marshmallow.

Holding the Marshmallow over the bowl with the crushed Candy Cane, sprinkle and rotate to cover the coated part of the Marshmallow.

Place on a piece of wax or parchment paper and let set up.

Serve or store in an airtight container.