This Crunchy French Toast recipe is crusted with cinnamon cereal and sauteed with butter. The perfect quick breakfast or brunch idea for kids and adults.Â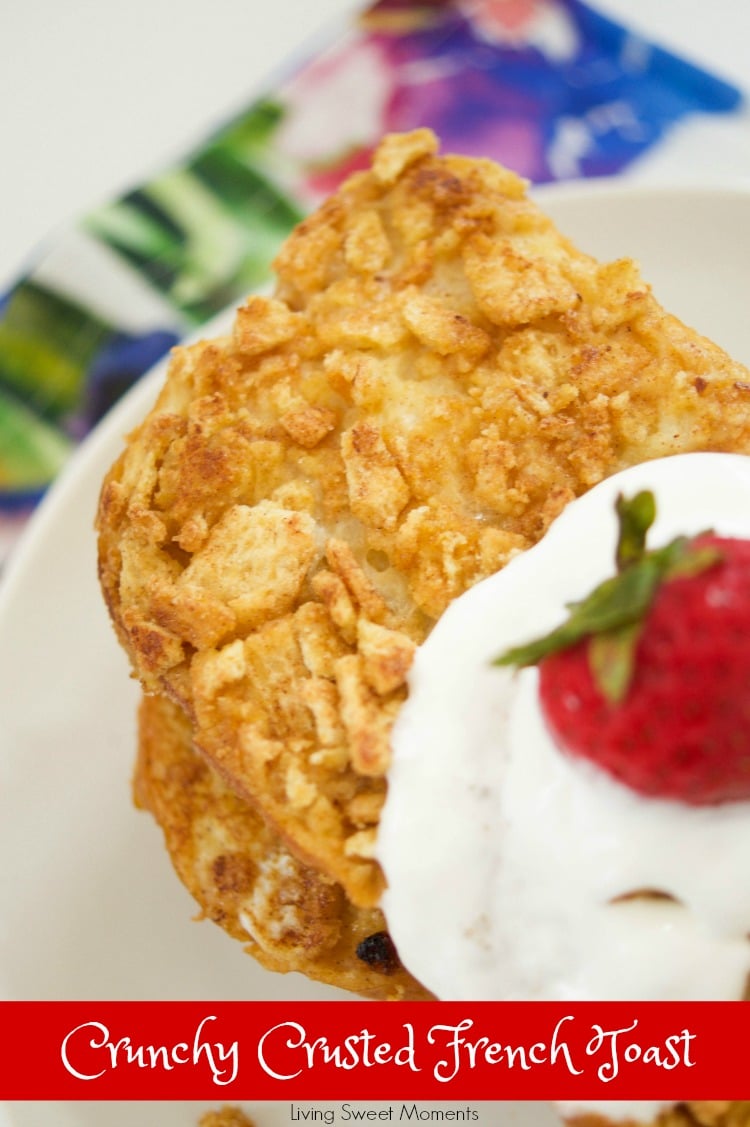 Cinnamon Crunchy French Toast
If you've got grumpy kids in the morning like I do, then this Crunchy French Toast will do the trick. After they smell the cinnamon and butter cooking together, they will come running down those stairs.
The secret to a crunchy french toast is to coat the outer surface of the bread with delicious ground breakfast cereal before cooking. It makes the inside silky and soft while the outside is golden crispy. You can even drizzle some syrup on top although is not really necessary.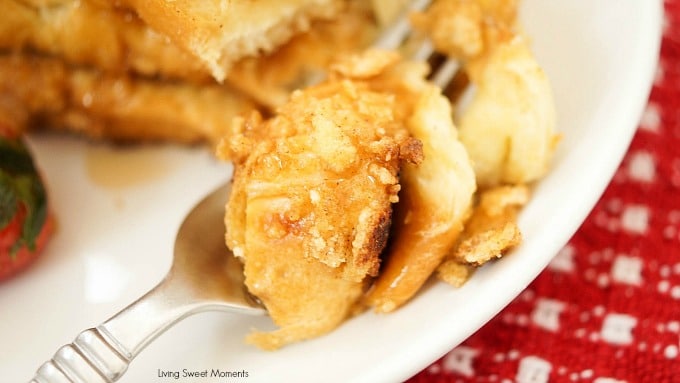 I love this recipe because it comes together super quickly and there's really not a lot of measuring required. It only requires about 15 minutes from start to finish and it's perfect for a weekday morning or even Sunday brunch.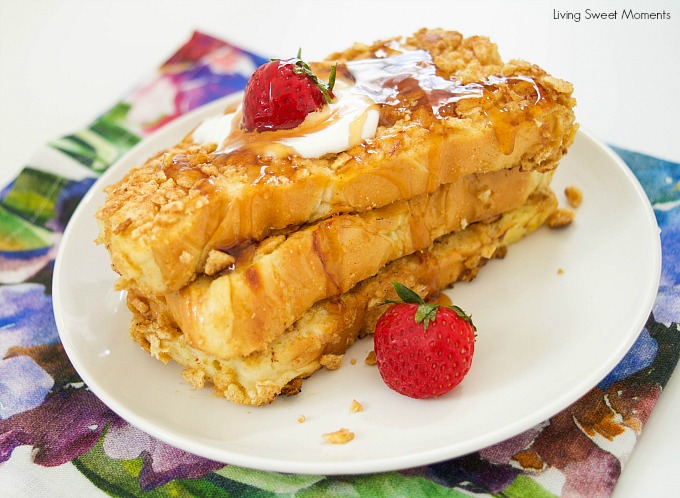 In my home, mornings can be extremely hectic and sitting down for breakfast can sometimes be a luxury. That's why I make an effort to make a delicious meal that we can all enjoy even if it's in a hurry.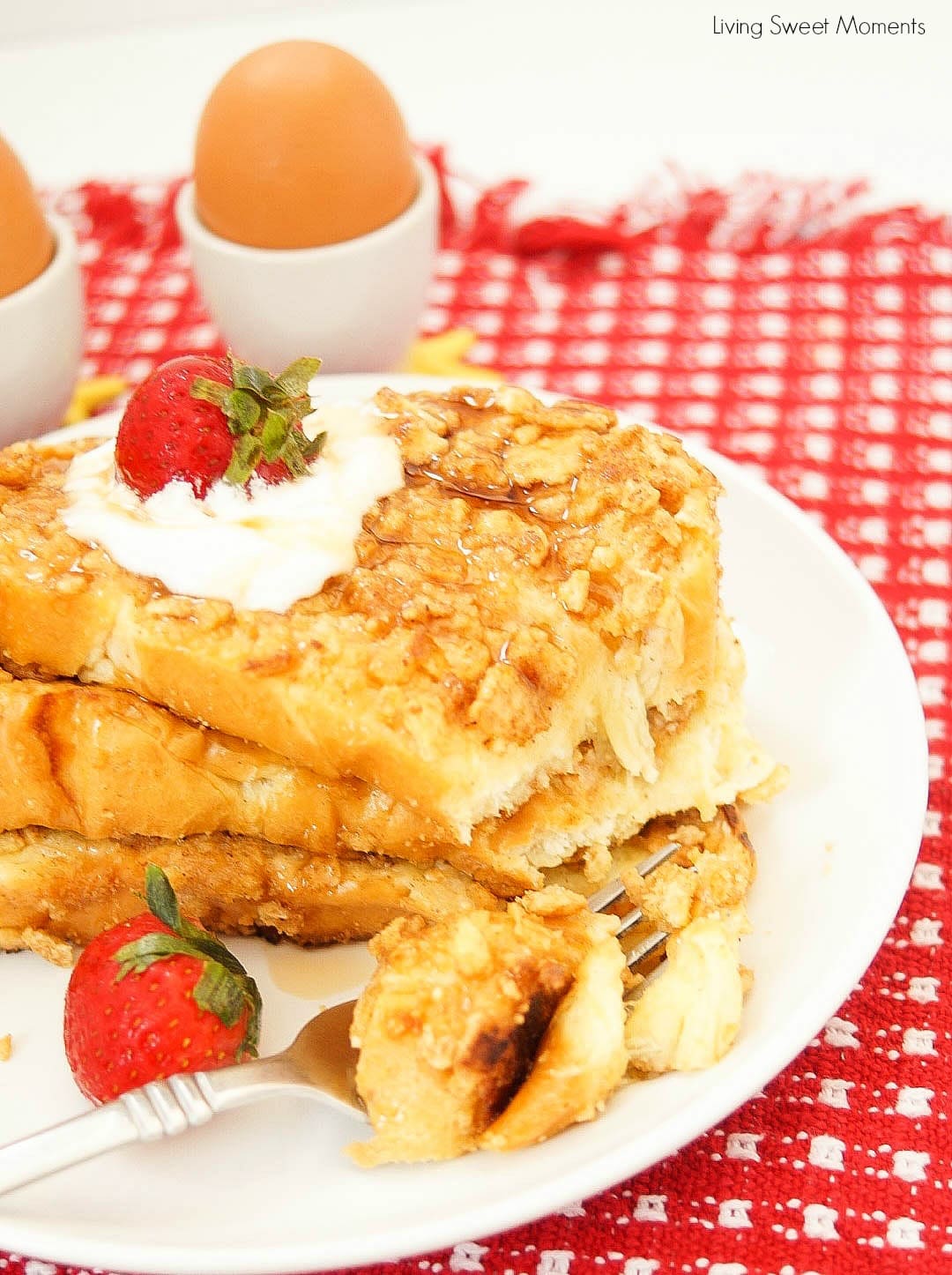 Today since it was a Holiday, my little two assistants helped me by grounding up the cereal. We simply poured the cereal into a zip top bag and they ued their hands to "karate chop" the bag.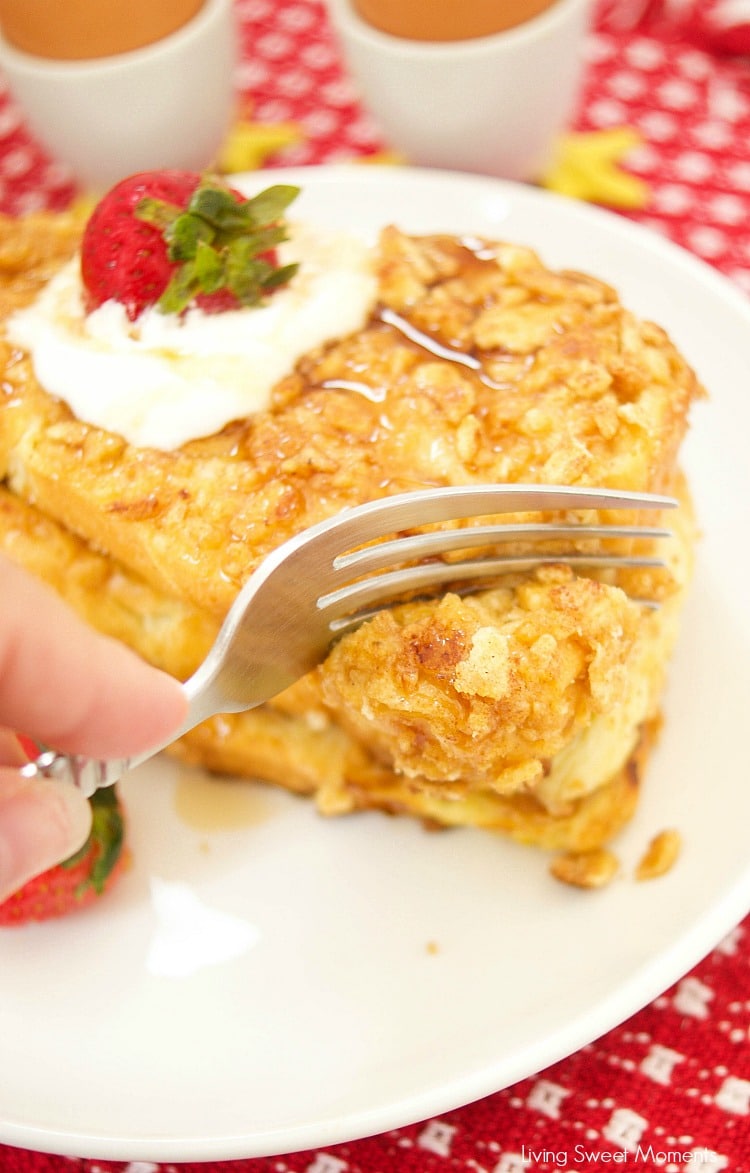 Since I had leftover Challah from Shabbat, I thought it would make the perfect bread for this recipe. I cut them a little thicker than usual so they wouldn't disintegrate during the soaking process. You can certainly use any bread you have already at home, my only recommendation is to use day old bread.
I hope you can try this delicious Crunchy French Toast at home. If you do, please upload a pic on Instagram and tag me @Livingsweetmoments or use the hashtag #LivingSweet. I promise to repost it.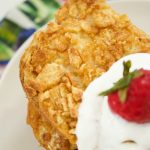 Cinnamon Crunchy French Toast
This Crunchy French Toast recipe is crusted with cinnamon cereal and sauteed with butter. The perfect quick breakfast or brunch idea for kids and adults.
Ingredients
6-8

Slices

Thick of stale Brioche

Challah or any other bread

4

Eggs

1

cup

of Milk or Buttermilk

1

teaspoon

Sugar

1/2

teaspoon

Cinnamon

Pinch of salt

5-6

cups

of Malt-O-Meal® Cinnamon Toasters

2-3

tablespoons

butter
Instructions
Place the cereal in a zip-top bag and with your hands or rolling pin ground into tiny pieces. Pour into a shallow bowl

In a bowl, whip the eggs, milk, sugar, cinnamon and salt. Pour custard into a shallow bowl

Soak the bread on both sides for 20 seconds into the milk mixture. Drain excess

Place the soaked bread into the ground cereal and coat on both sides

Melt butter in a skillet over medium-low heat

Place bread on the skillet and cook on both sides until golden brown being careful not to burn it. About 3-4 minutes

Remove from heat and enjoy!

If desired, pour maple syrup over the french toast
You may also like:
Stuffed Overnight French Toast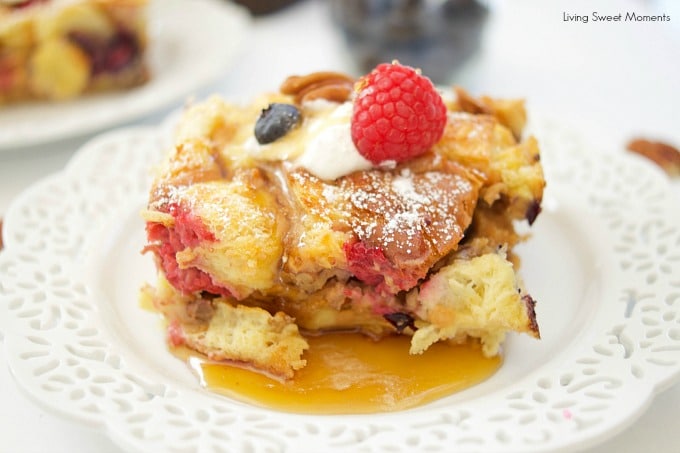 Cinnamon Apple Bake with Orange Maple Syrup