This crunchy Homemade Ice Cream Cups recipe has only 5 ingredients and is easy to make. Enjoy delicious buttery cups at home, better than store bought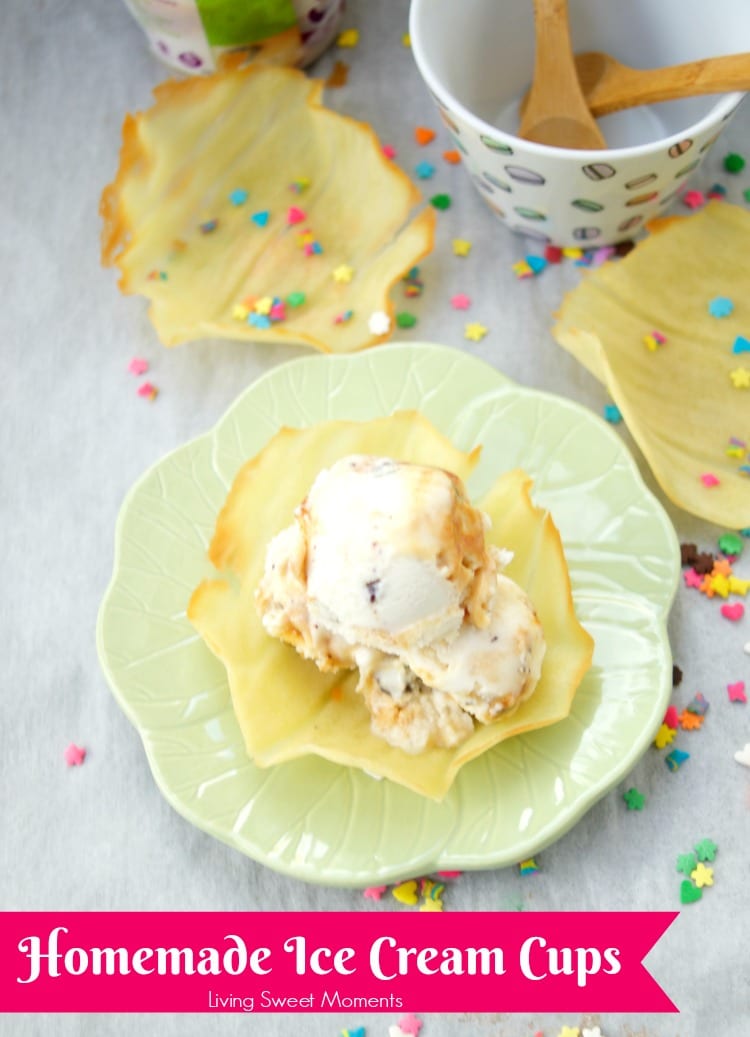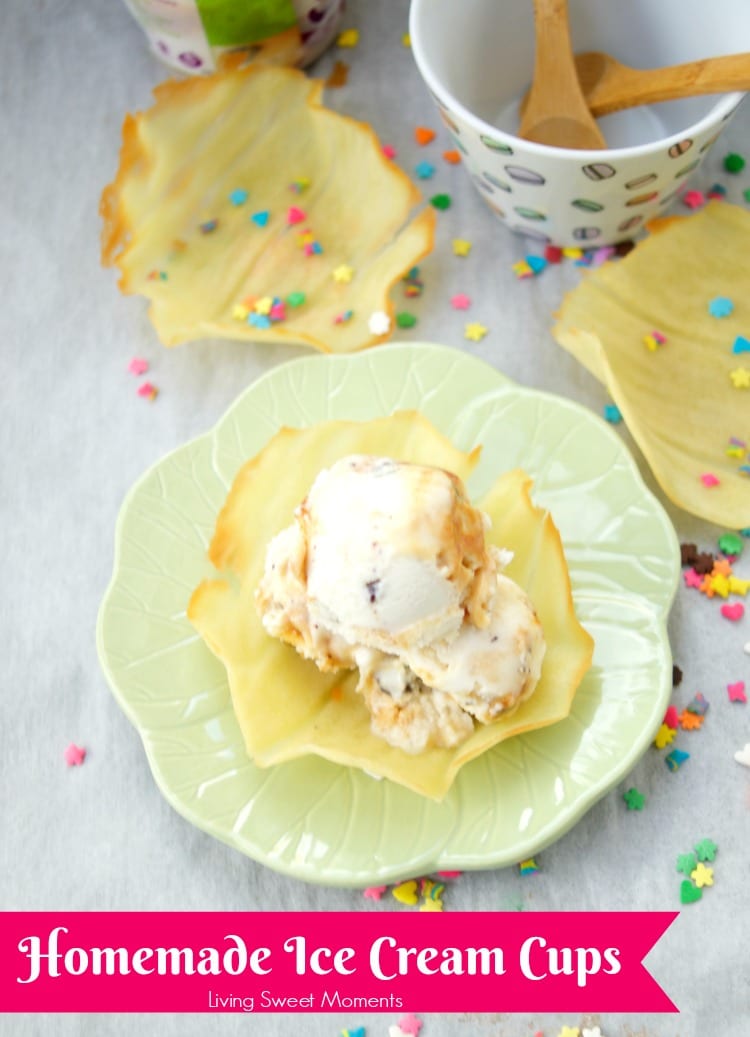 Crunchy Homemade Ice Cream Cups
Did you know that you can make your own ice cream cups and cones at home? No special tools or machine required.
These guys taste just like crunchy buttery cookies and compliment your ice cream or frozen yogurt really well. You can also fill them with whipped cream and strawberries.
Oh, did I mention how easy these are to make? You can either bake them in the oven or on the stovetop. Completely up to you.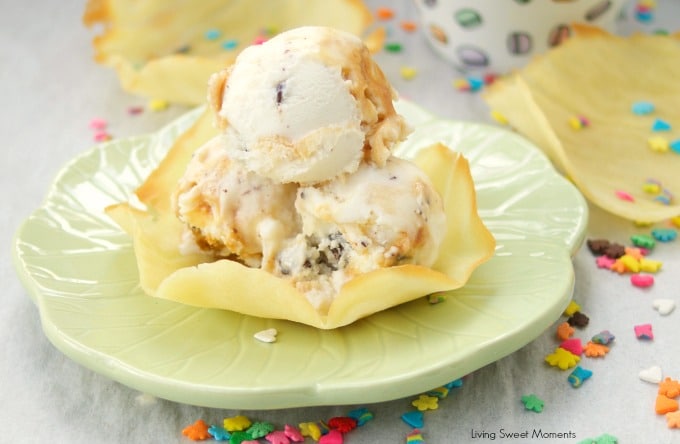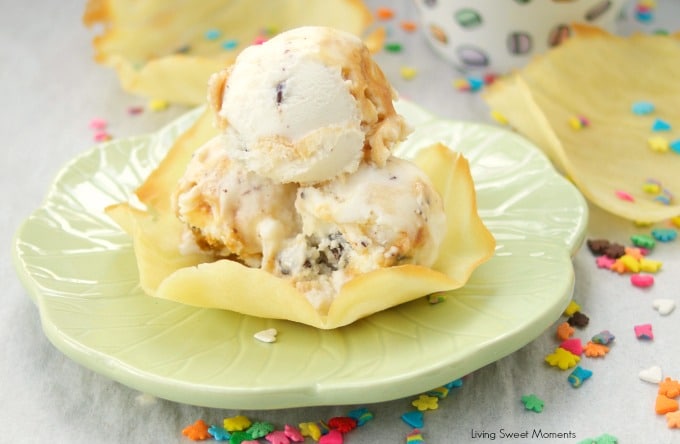 Ready to cook? Let's get started:
First, we make a simple batter consisting of flour, confectioners sugar, butter, egg whites, and vanilla.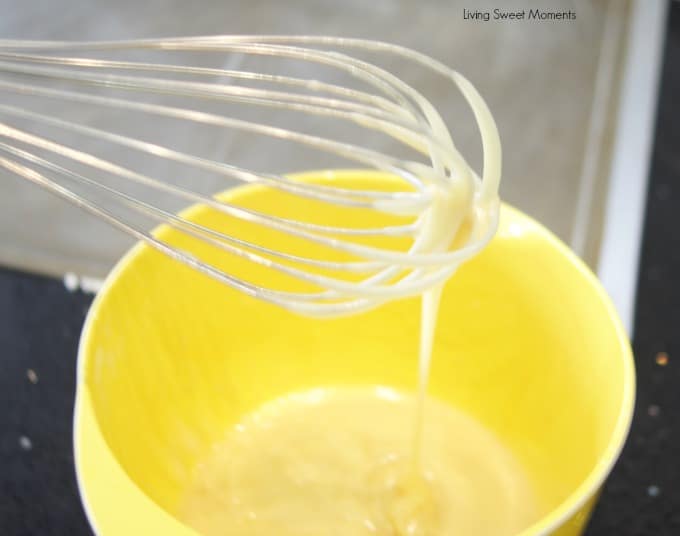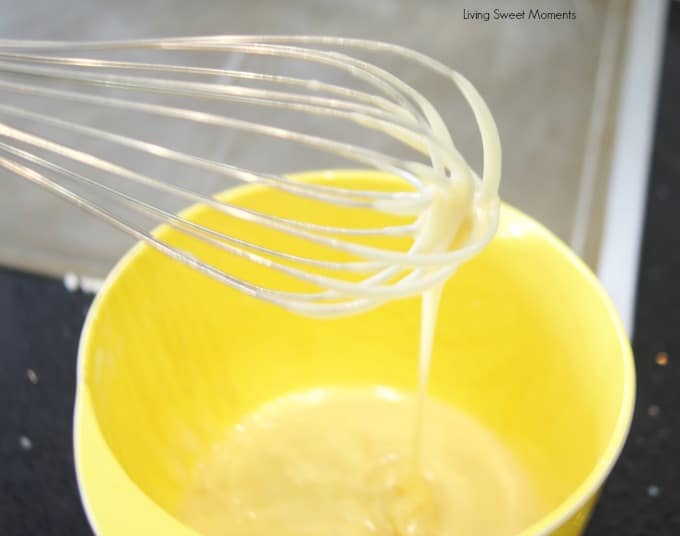 Looks just like a regular pancake or crepe batter.
Next, we spoon a mound of batter on a parchment lined cookie sheet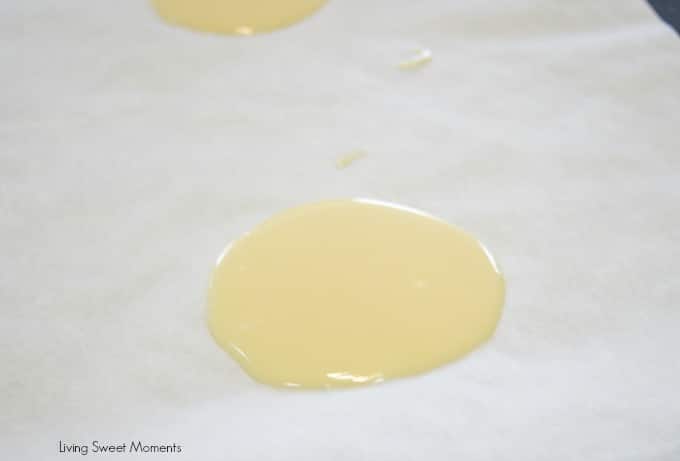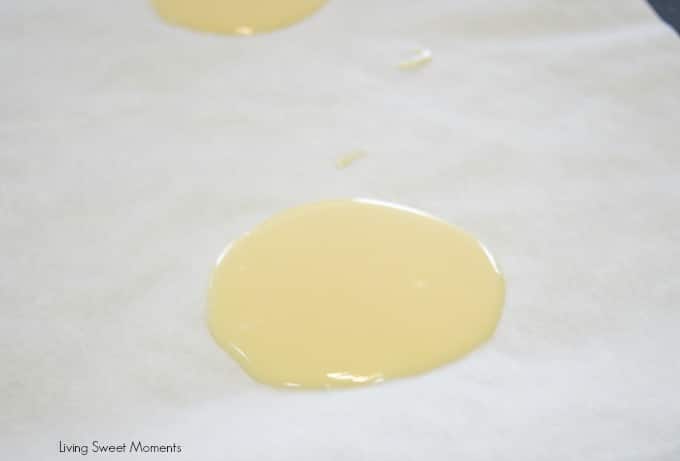 With a spoon, we spread the dough thinly in a circular motion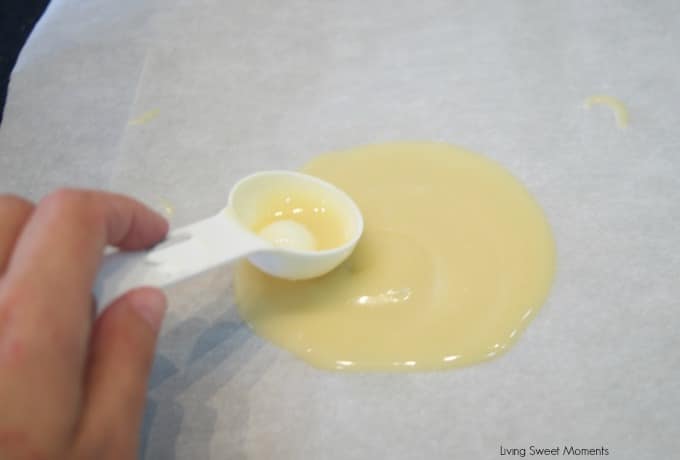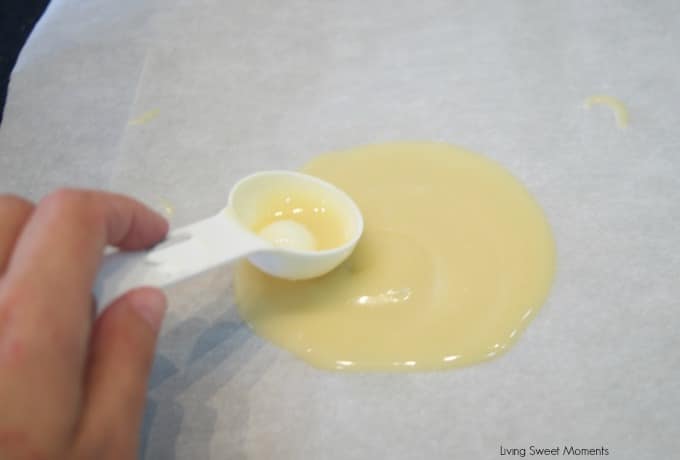 The thinner the batter spreads, the crunchier your ice cream cups will be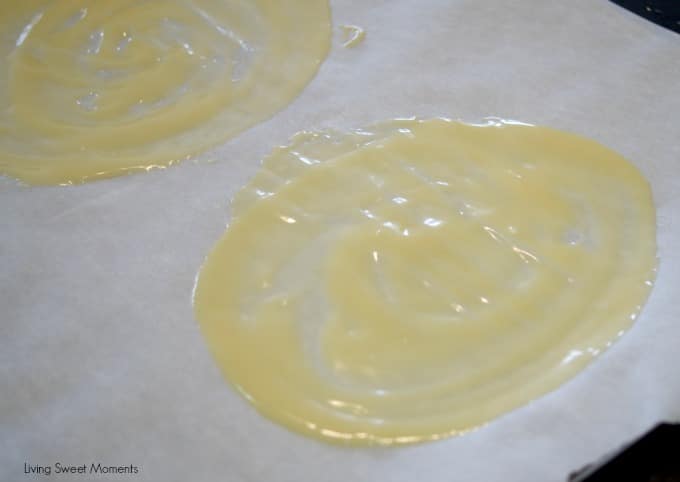 Next, we bake them for 5-6 minutes or until the borders start to turn a bit brown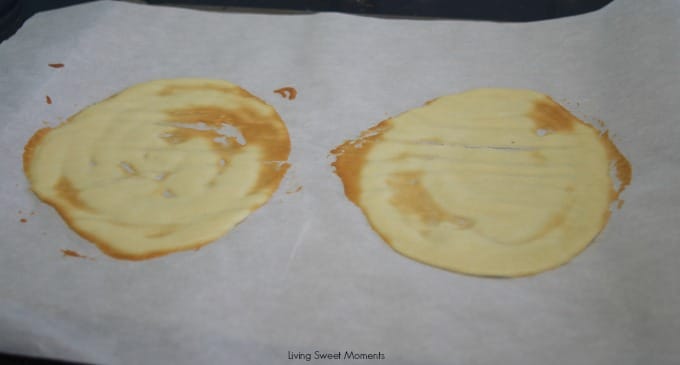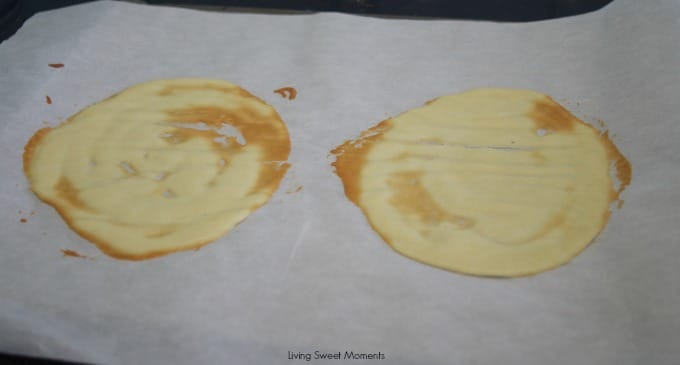 Quickly, we remove them from the oven and give them in our desired shape. I used small bowls nestled between one on top of the other.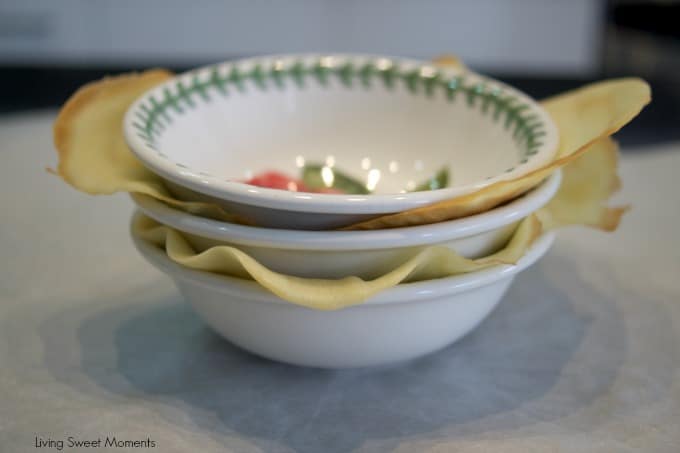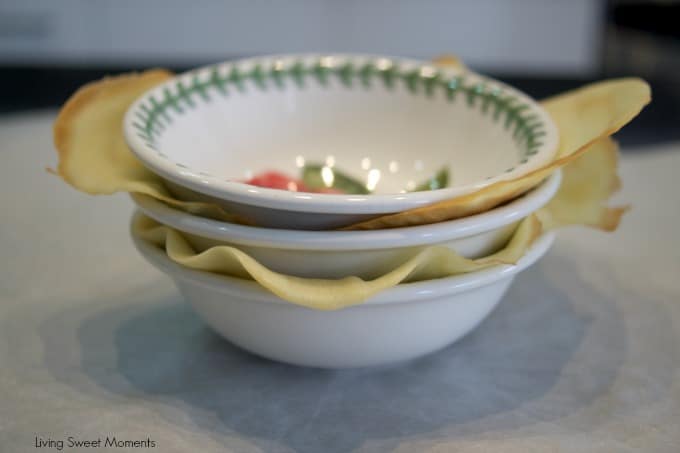 You can use whatever you may like. When they cool, they will turn crunchy and retain shape.
For smaller cups, use the bottom of glasses. I simply placed them and with the help of a kitchen towel, pressed the dough at the end.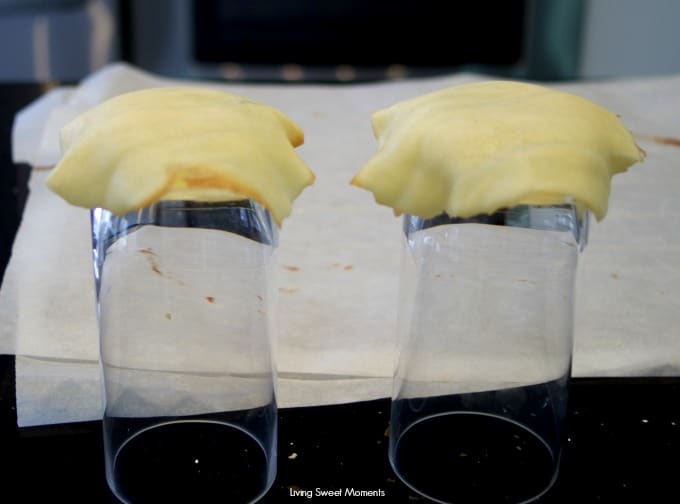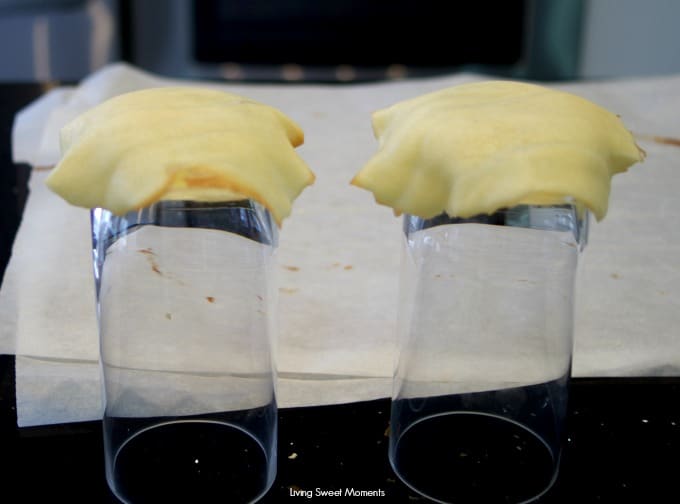 That is it, see? I told you it was easy.
For a cone shape, simply roll them leaving a big opening on top. You can also do a cigar shape and dip them in chocolate (a great topping for ice cream).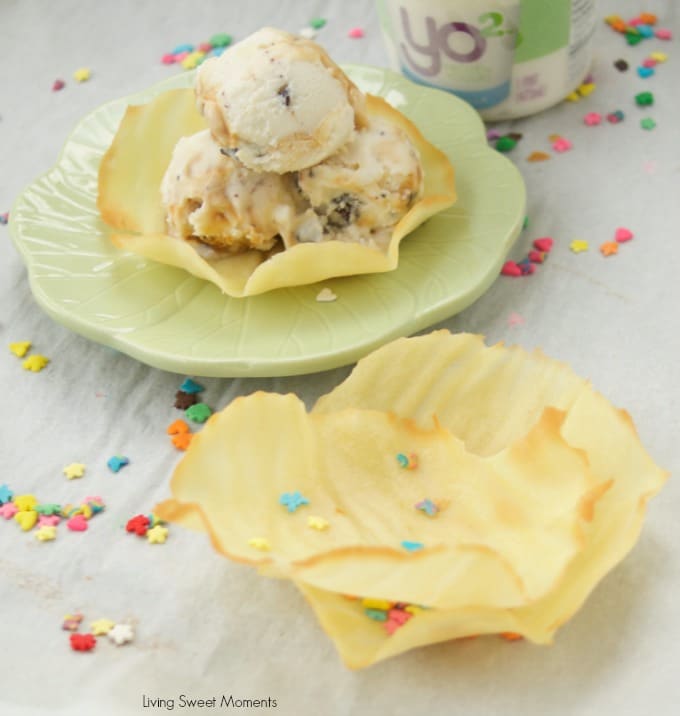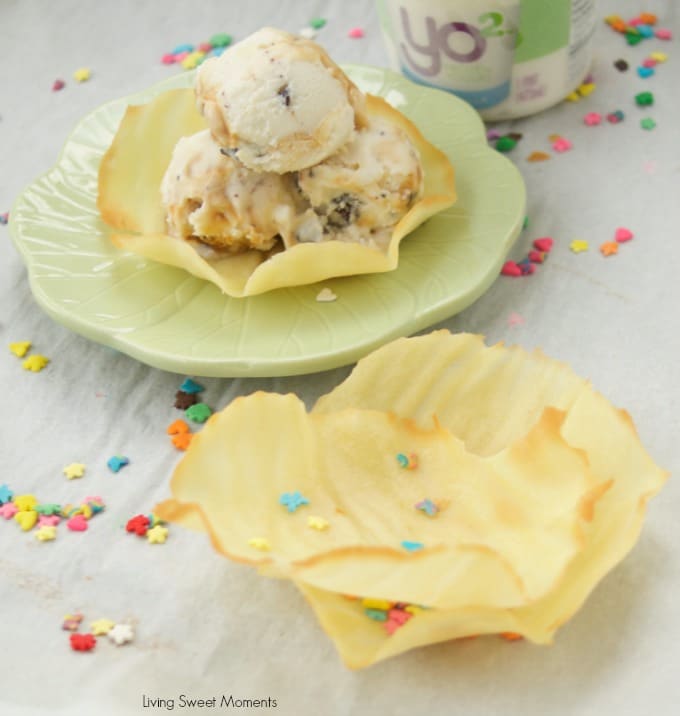 One little dough, so many uses.
Now, to top my crunchy cups, I used delicious Kemps Yo² Frozen Yogurt. It's creamy, dreamy, and so tasty.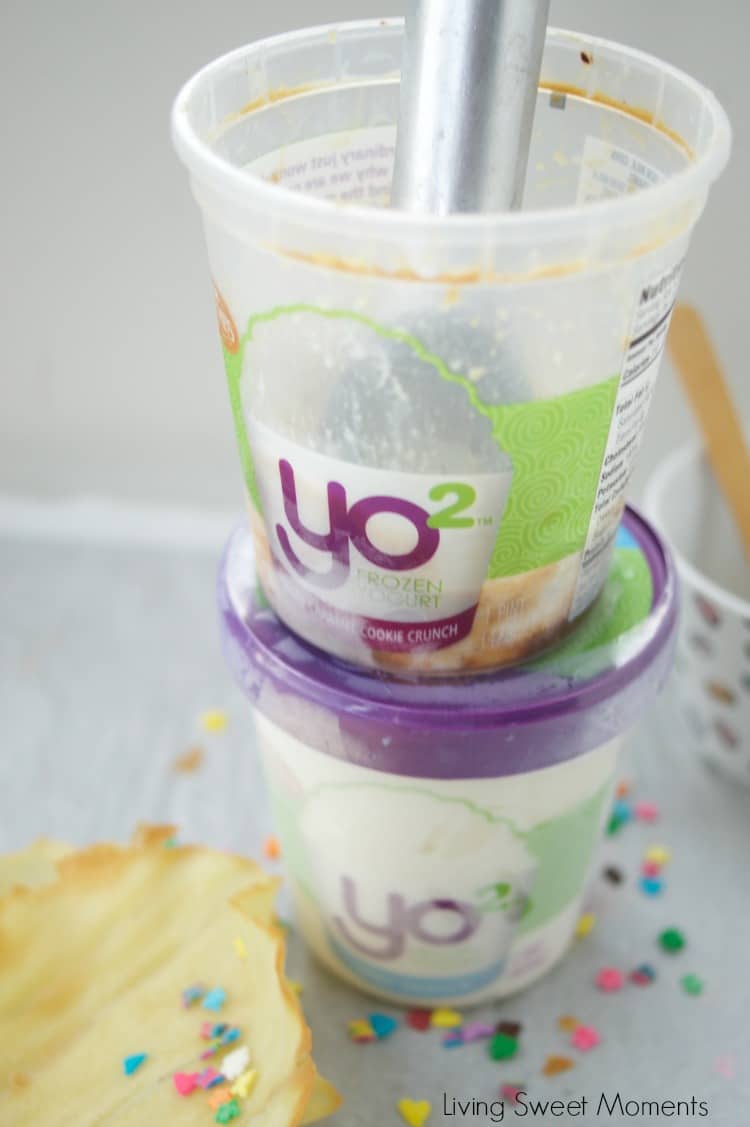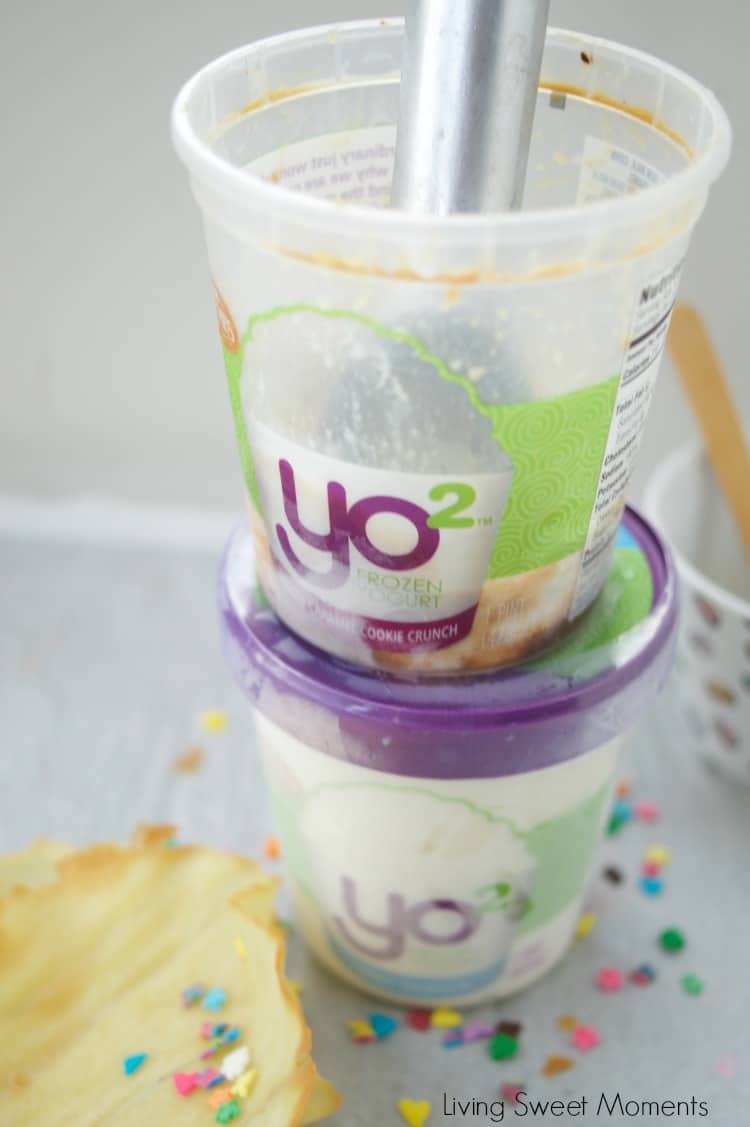 While decadent, Yo² frozen yogurt has no high fructose corn syrup, no artificial flavors, and no added growth hormones. Yo² helps you satisfy your cravings without feeling guilty.
Kemp's new Yo² has fun flavors like Very Vanilla, Raspberry Cheesecake, Cold Brewed Coffee, Chocolate Peanut Butter Fudge, Mudslide and Salty Caramel Cookie. <— The last one is amazing!!
I found mine FroYo in the freezer section of my Winn Dixie Store. Be on the lookout for yours.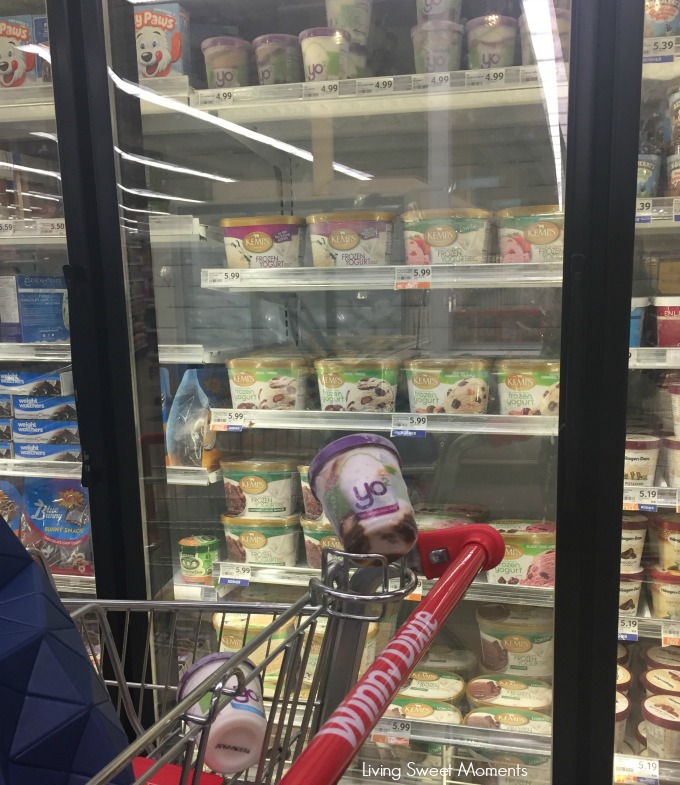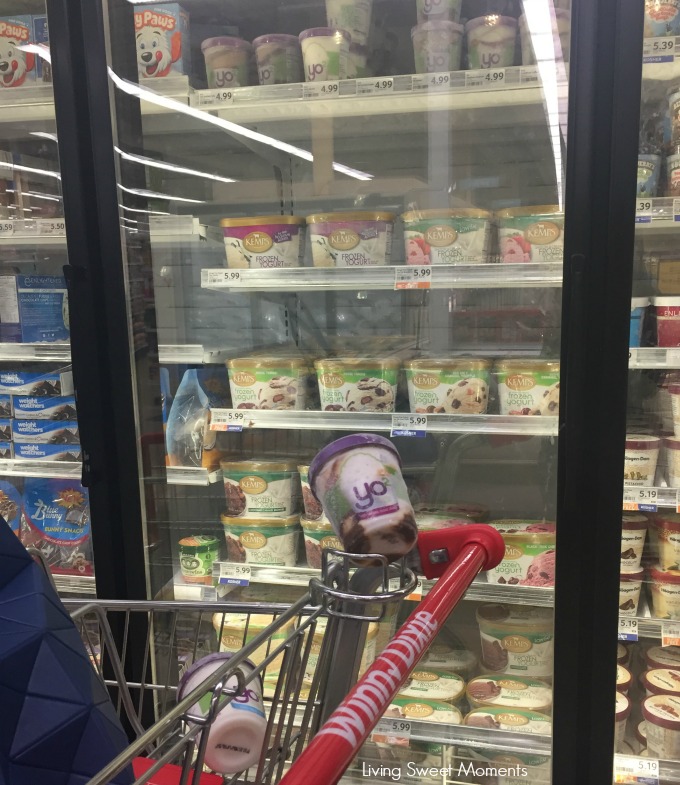 I hope you can try this delicious Homemade Ice Cream Cups at home. If you do, please upload a pic on Instagram and tag me @Livingsweetmoments or use the hashtag #LivingSweet. I promise to repost it.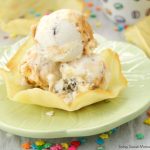 Homemade Ice Cream Cups
This crunchy Homemade Ice Cream Cups recipe has only 5 ingredients and is easy to make. Enjoy delicious buttery cups at home, better than store bought
Ingredients
1/2

cup

all purpose flour

1/2

cup

confectioners sugar

2

egg whites

1

teaspoon

pure vanilla extract

5

tablespoons

butter

melted and cooled
Instructions
Preheat oven to 350 Fahrenheit

Line 2-3 cookie pans with a silpad or parchment paper

In a bowl, mix all the ingredients together using a whisk. The batter should be thick but pourable. If batter is very thick, add 1 tablespoon of milk

Pour 1 tablespoon of batter on the cookie pan. With a spoon or your fingers, spread it in a circular motion until batter is very thin. Repeat with the rest of the batter

Bake for 4-6 minutes or until the edges start to brown

Quickly, remove from the oven and place inside a bowl, add a bowl on top to help the cookie retain its shape