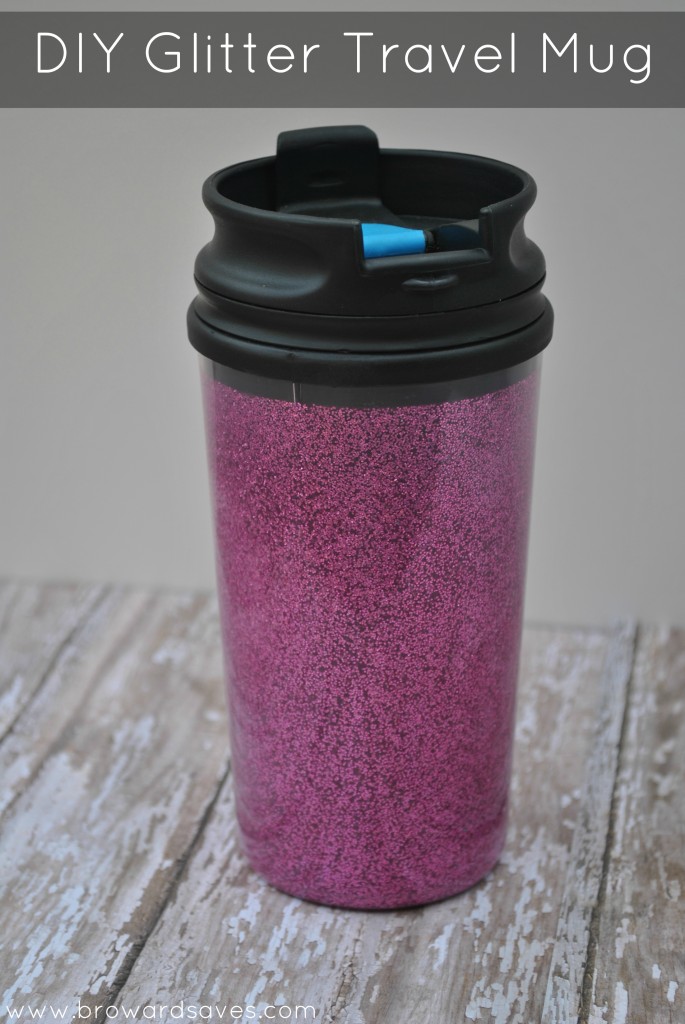 Weekend Project: DIY Travel Mug For Just $1
Got kids bored at home?. Entertain them by making this beautiful glittery DIY Travel Mug that you can get at the Dollar Tree. I will show step by step how to beautify it. Think of all the gifts you can make for just $1. Excellent as Party Favors for kids birthdays, Teacher Gifts, Holiday gifts for your co-workers, etc.Most of the supplies you need I am sure you already have at home. All you need to buy is a few Travel Mugs at your local Dollar Store.
Supplies: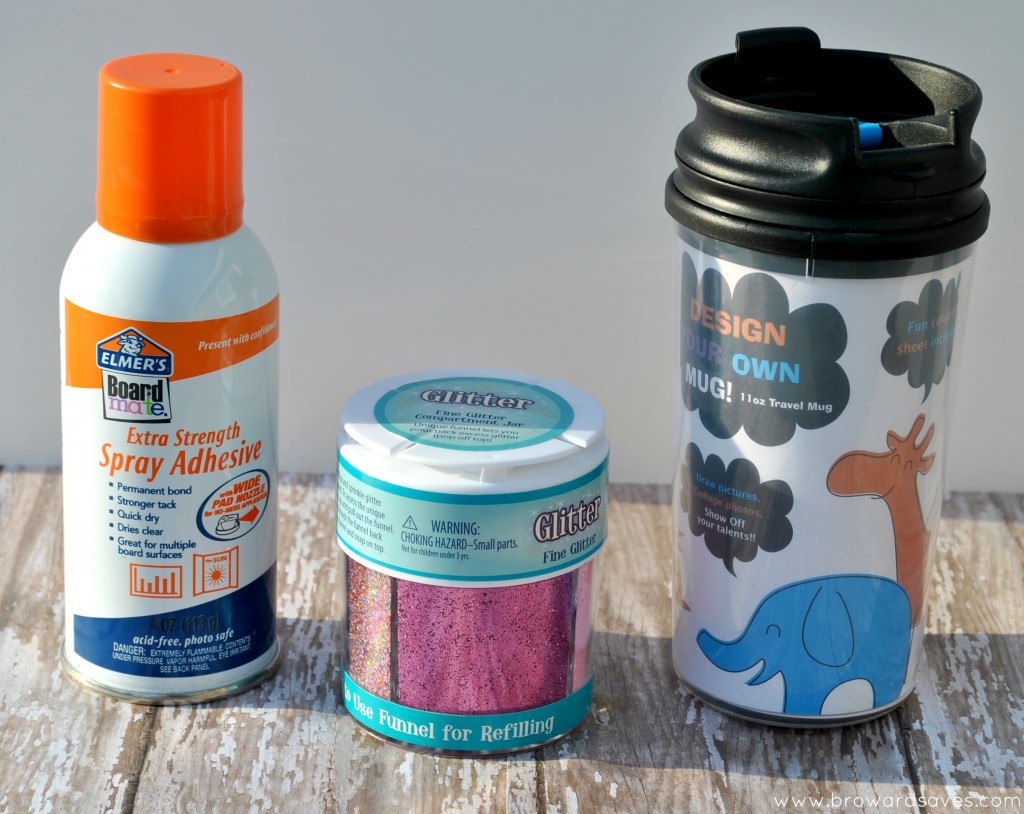 Dollar Tree Travel Mug with removable tumbler
Spray Adhesive
Pink Glitter or any glitter color of your choice
Instructions:
1) Grab your travel mug and remove the tumbler from inside.  Set tumbler aside to be used at the end.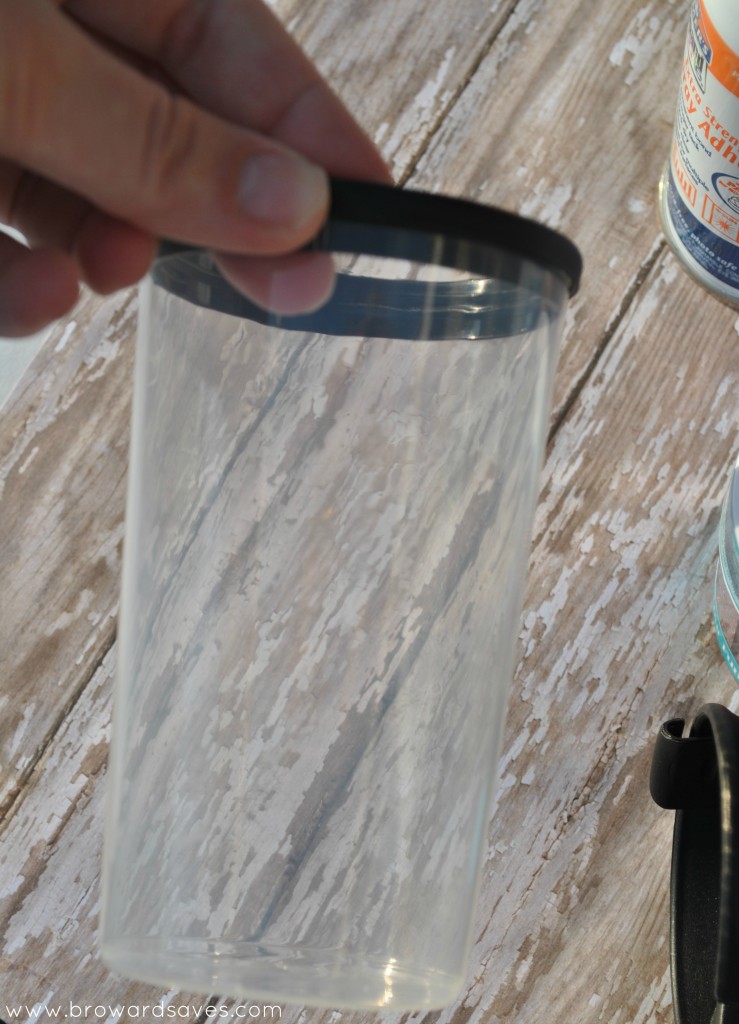 1) Open up your glitter container and lay a piece of paper down under your spraying area.
2) With your clear cup in hand quickly spray adhesive glue inside the entire cup and quickly pour a huge amount of glitter into cup.  Be sure to swirl all the glitter around in a circular motion to cover all the adhesive.
Act fast as the glue will dry in 15-20 seconds.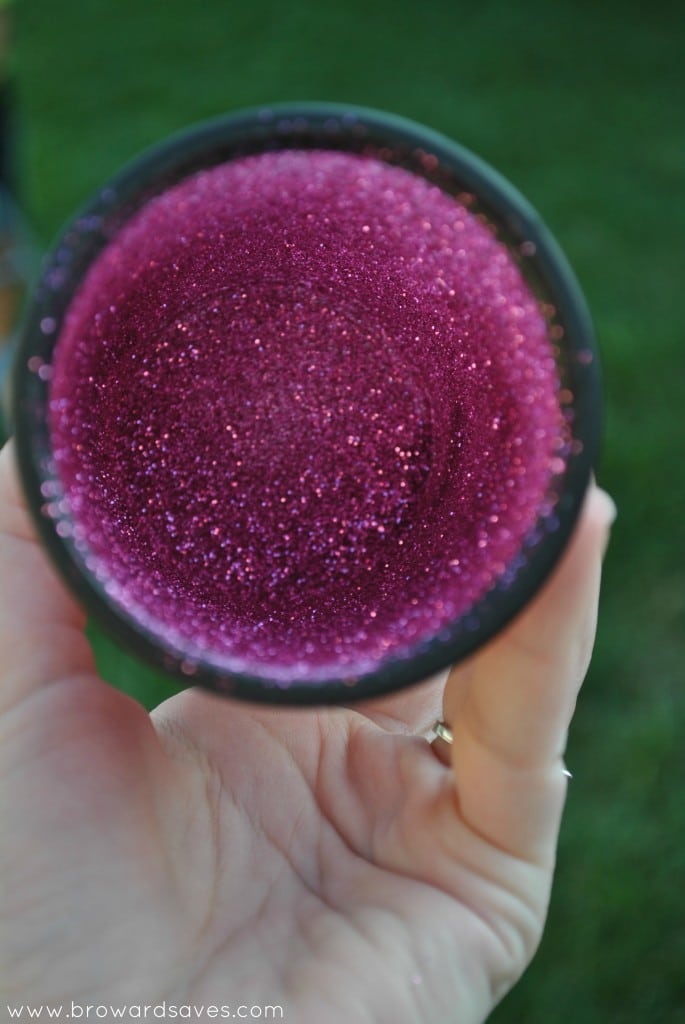 3) Once you have swirled the glitter around be sure to shake out excess glitter onto paper and pour back into glitter container.  Glitter can be reused for future projects.
4) If you are happy with the amount of coverage you are done, if not repeat step 3 and 4 until you have achieved your results.  It only took me one time to get the perfect amount of coverage.
5) Let dry for 5 minutes and replace tumbler inside travel cup.
That's it a beautiful Travel mug for just $1.00 and I am sure your kids will have blast making it. They can also add stickers on the outside and personalize them!. I will definitely be making more for my daughter's birthday!. 
Cleaning Instructions:
Once the glue and glitter has dried it is safe to rinse your cup out with water and let air dry.  Do not place in microwave or dishwasher.