Roasted Pumpkin Seeds – don't know what to do with the seeds after you carve that pumpkin? Create a a healthy crunchy snack with the seeds. Easy and delish!
Roasted Pumpkin Seeds
I am sure this year you might be buying a few pumpkins to carve. Kids love the tradition of having parents making jack-o-lanterns for Halloween. Stick a candle in the middle and watch the face glow at dark. The big question is: Once you hollow the pumpkin out, what do you do with the seeds? Do you throw them out? I say NAY!! They make a really crunchy and delicious snack for kids and adults.
On Monday my husband came home holding this huge pumpkin. My girls eyes lit up and instantly starting thinking of a great spooky design. Of course mommy blogger instead of helping them carve the pumpkin, I went on Periscope and broadcasted the whole process.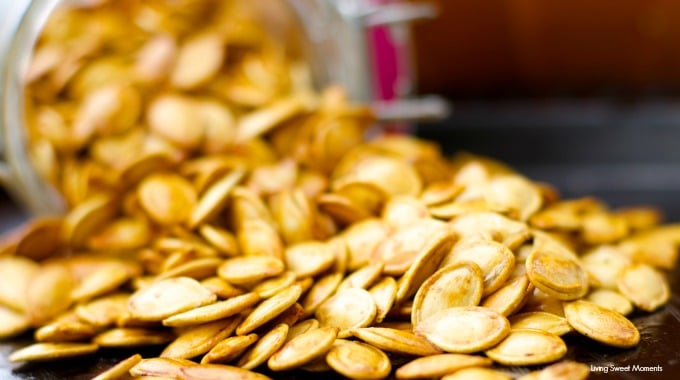 …