This decadent Strawberry Flan Jello Cake Recipe is a 3 in 1, a cake and flan encased in a refreshing jello shell. A showstopper dessert for any occasion. 
Thank you, Capital One for sponsoring this dreamy post. To learn more about Capital One, visit www.capitalone.com/cafes OR  www.capitalone.com/bankingreimagined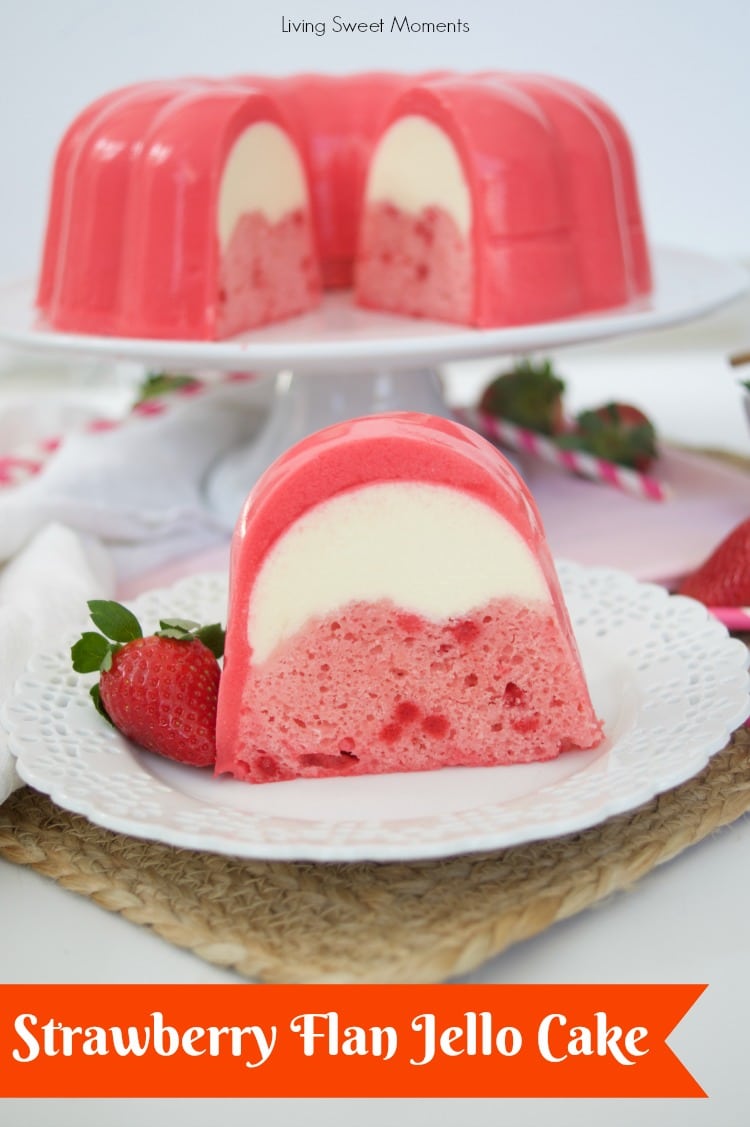 Strawberry Flan Jello Cake Recipe + Let's Talk Money
How cool is this cake? In one bite you will get 3 different cakes, 3 different textures, and 3 different flavors!
Just because this 3-1 dessert looks amazing, it doesn't mean that is super difficult to make or that it requires expertise skills as a baker. On the contrary, this cake is SOOO easy.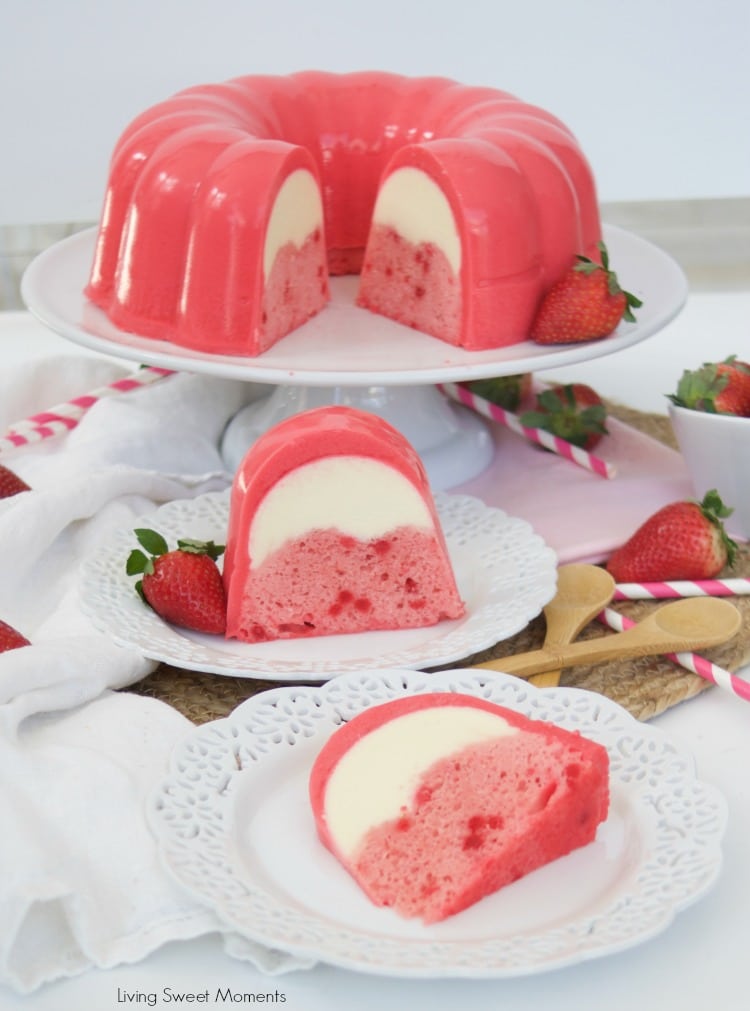 …