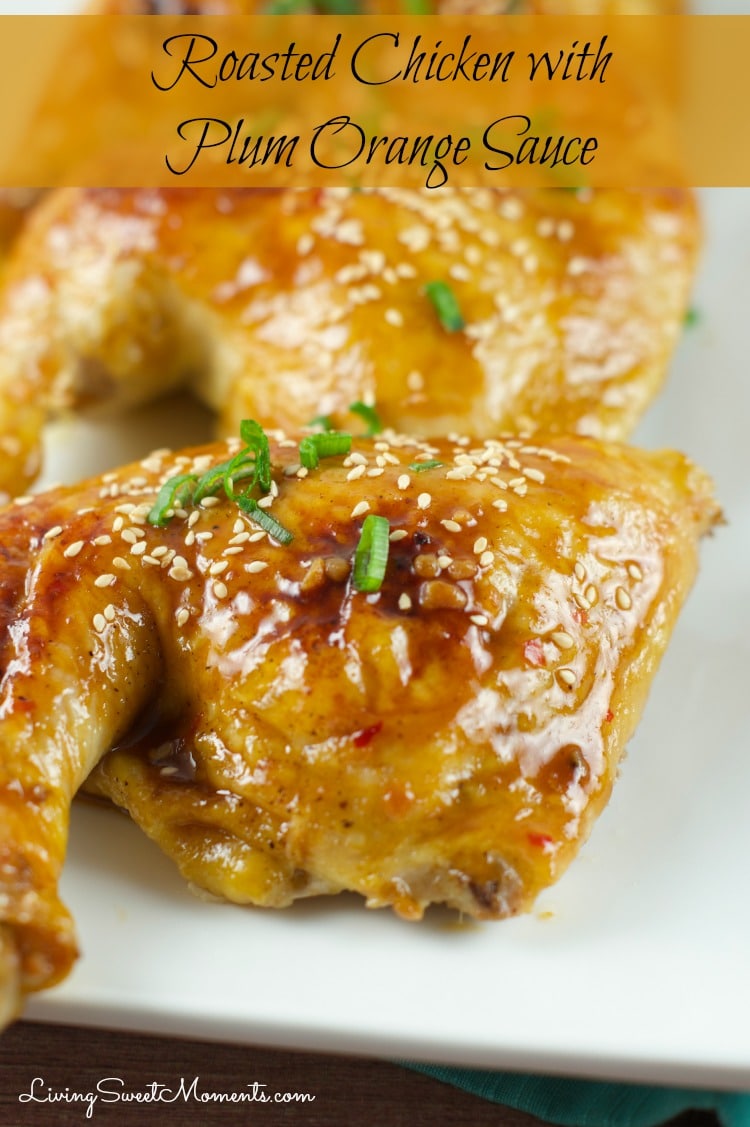 Chicken with Orange Plum Sauce
Roasted chicken glazed with sweet and sour orange plum sauce for a quick weeknight dinner idea. Easy to make and delicious. My kids love it and I'm sure yours will too. Imagine crispy chicken,with a super flavorful sauce on top. You can't go wrong with this one.
In my house, roasted chicken is a weekly staple in our dinner menu. We variate the sauces and flavor but the chicken stays. It's one of those items that everybody loves and nobody complains about. But to be honest, I get bored with the same ol' chicken. So this week, I decided to kick it up a notch a add some really cool flavors. When you take a bite, you will get the crunch of the chicken skin, the sweet of the plum and the tanginess of the orange all wrapped into one.