This amazing French Lyonnaise Salad Recipe is easy to make & delicious. Enjoy greens, bacon & fruit tossed with a mustard vinaigrette & a soft boiled egg. 
I participated in Mom Blog Tour at the Summer Fancy Food Show on behalf of Wendy's Bloggers and received Colman's Mustard products to facilitate my review.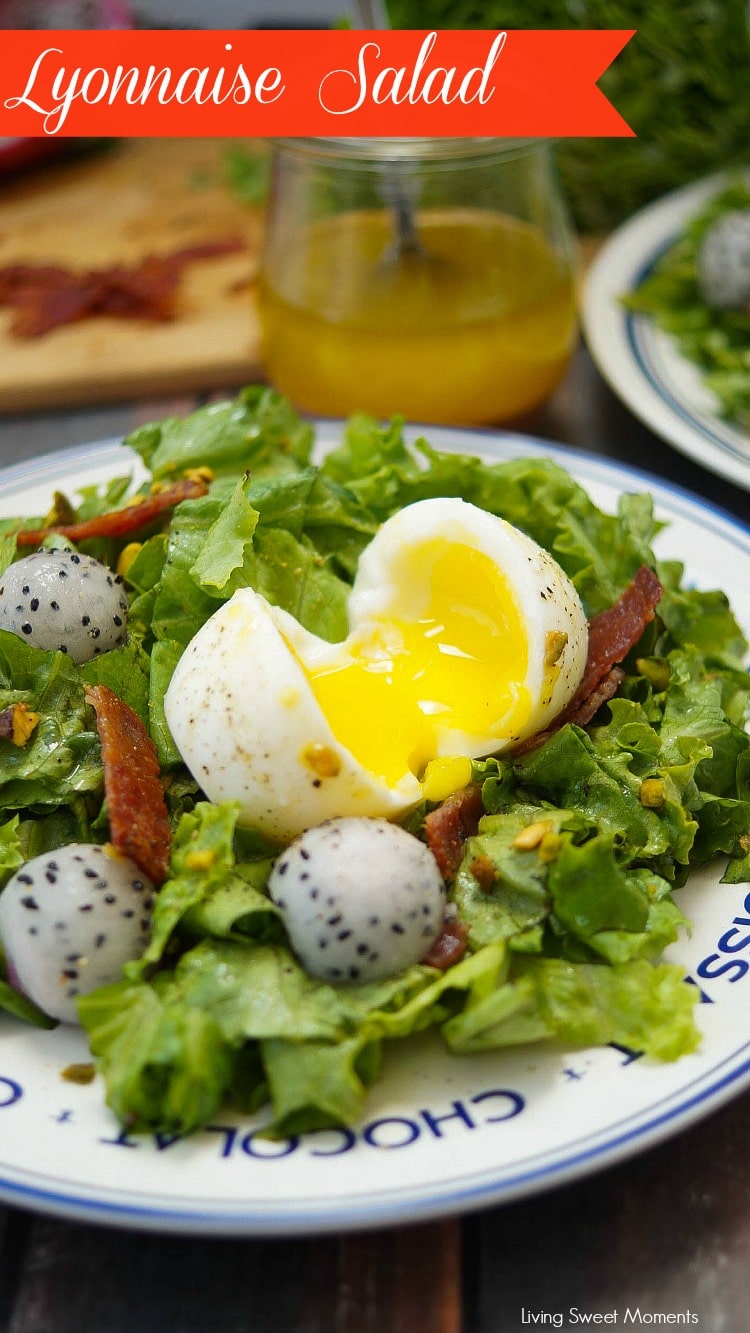 Amazing Lyonnaise Salad Recipe
Who said salads are boring? This amazing Lyonnaise Salad Recipe has the flavor and pizzazz that's needed to survive a hectic weeknight. For me, it's the perfect entree.
Ever since I discovered how easy it is to make a soft boiled egg, I add to anything. Leave it to the French to get me excited for salad.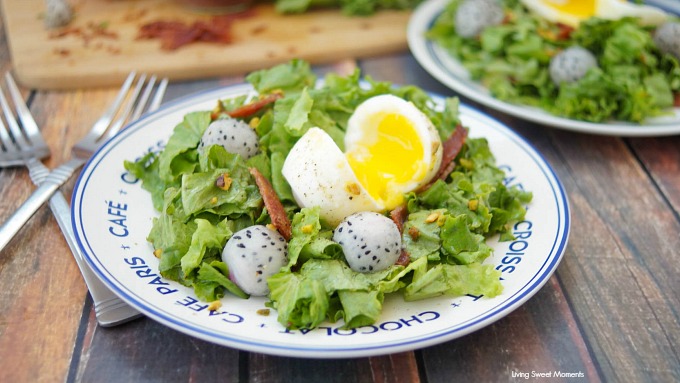 …