Neapolitan Ice Cream Cake – This delicious cake features 3 layers of cake, 3 layers of ice cream, and whipped cream on top. Perfect dessert for summer yum!
This post is sponsored by Vive Mejor. All opinions are 100% mine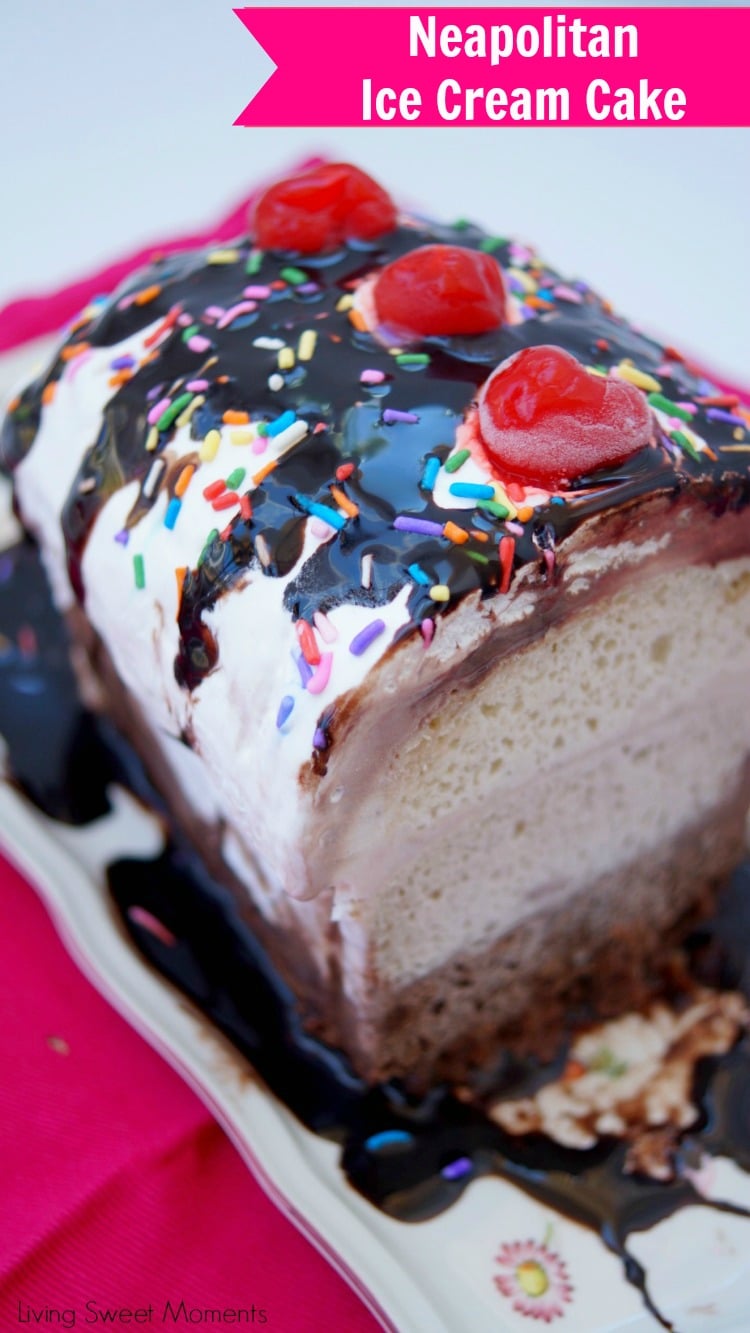 Neapolitan Ice Cream Cake
This amazing Neapolitan Ice Cream Cake has 7 layers of flavor and texture in one bite. I topped it with whipped cream, chocolate fudge, colorful sprinkles, and of course, maraschino cherries.
Now that summer is here I want to take advantage of the hot weather by eating frozen and refreshing treats. Ice cream cakes have always been a favorite of mine and this one in particular, has a very cool twist.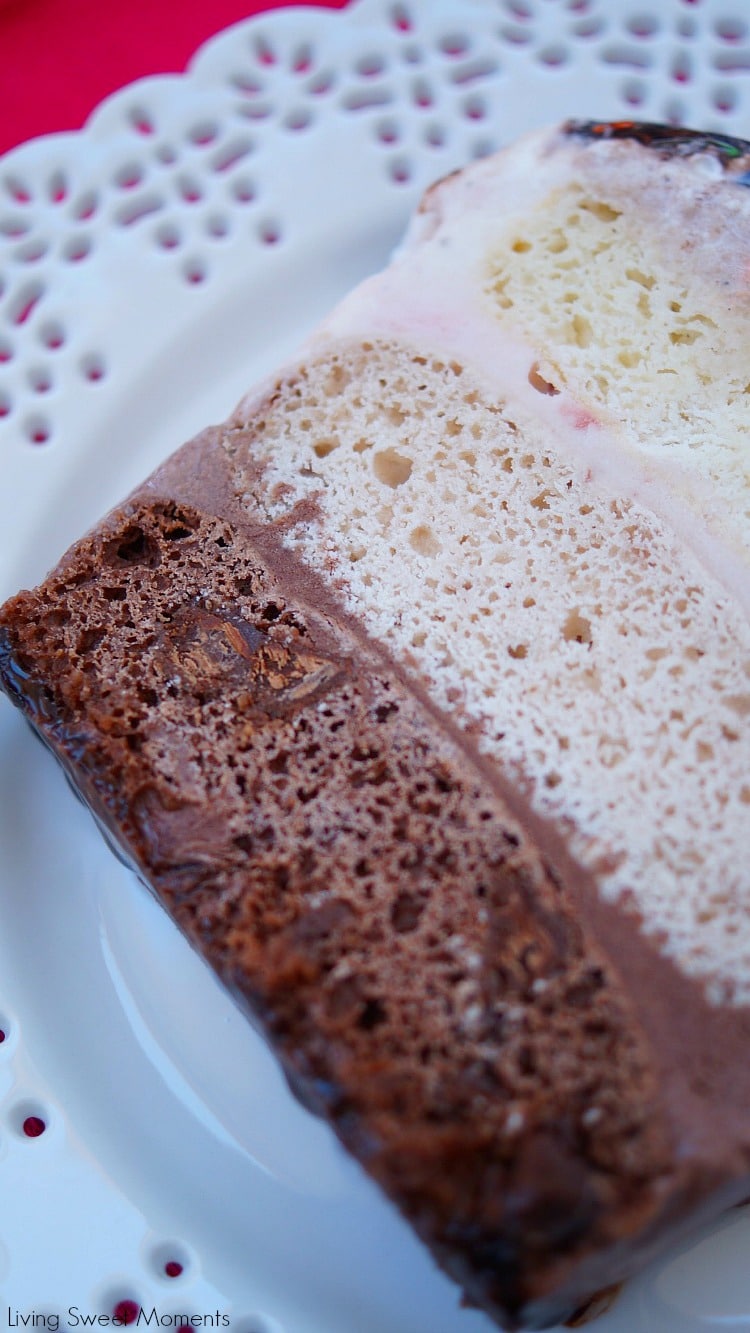 …