No Churn Nutella Ice Cream – Only 4 simple ingredients are needed to make this delicious ice Cream with swirls of Nutella in every bite. Perfect for summer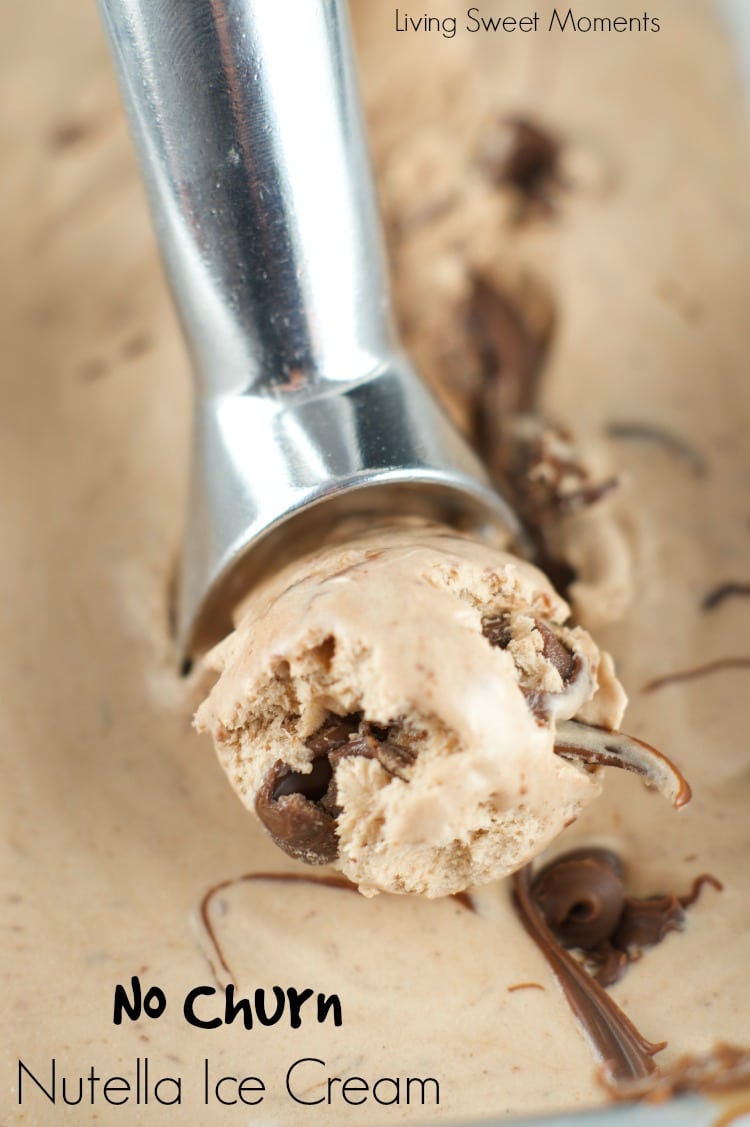 No Churn Nutella Ice Cream
OMG! I finally cracked the code with this easy to make No Churn Nutella Ice Cream. TOSS that ice cream maker you got 3 Christmases ago that's still in the box.
No need for it. After you learn how simple it is to make homemade ice cream you won't buy a pint again. And it does not require making a creme Anglaise and stirring custard on the stove.
The flavor of this No Churn Nutella Ice Cream will floor you. You get the creaminess of the ice cream, the hazelnut, the chocolate and then chunks of Nutella in every bite.
Absolutely perfection (if I say so myself). After many tries I found my secret ingredient to get the creamiest hazelnut flavor without the need for an extract.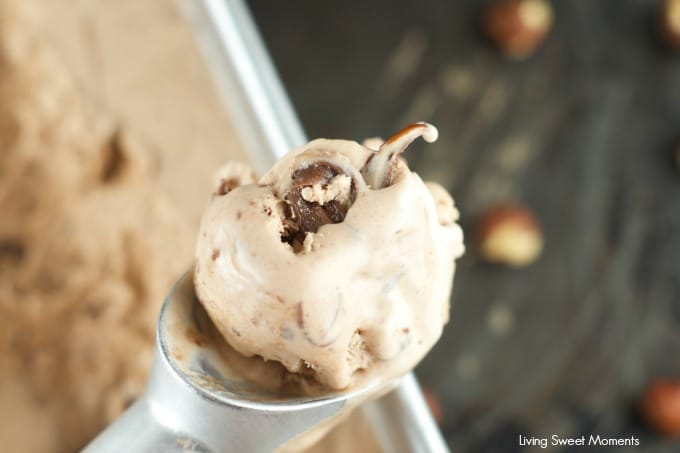 Summers in Miami are brutal. The heat is not that bad compared to the humidity. As soon as you exit your car you feel the HOT steam all over your face. No need to get a facial, just come to Miami in the summer. You're either indoors OR inside a body of water.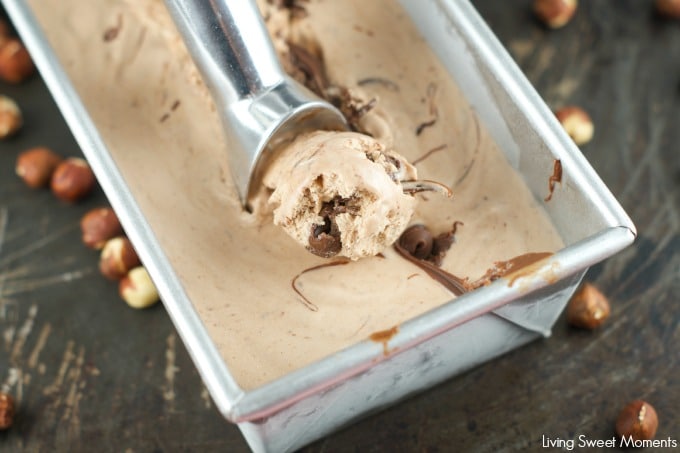 My kids will soon end school so what better treat that to be around the pool enjoying some creamy and refreshing No Churn Nutella Ice Cream? No toppings needed and the cone is optional. You can make a few extra batches and invite some friends over. Summer will definitely be sweeter in my house this year.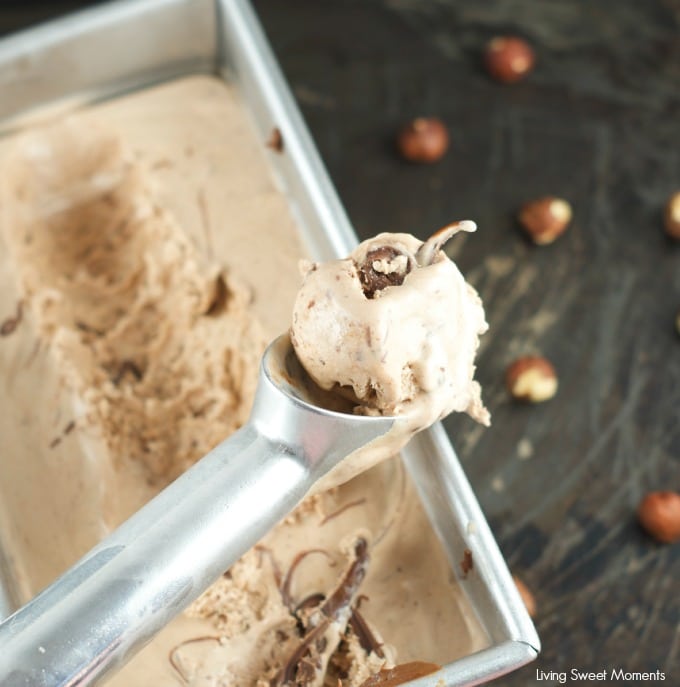 As you've seen, I am a huge FAN of Nutella. I've made into cookies, brownies, and EVEN Fudge. I just have one small request for the Nutella people: Make some Nutella chips. Your food bloggers friends will kindly appreciate it.
I hope you can make this delicious No Churn Nutella Ice Cream at home. If you do, please upload a pic on Instagram and tag me @Livingsweetmoments or use the hashtag #LivingSweet. I promise to repost it.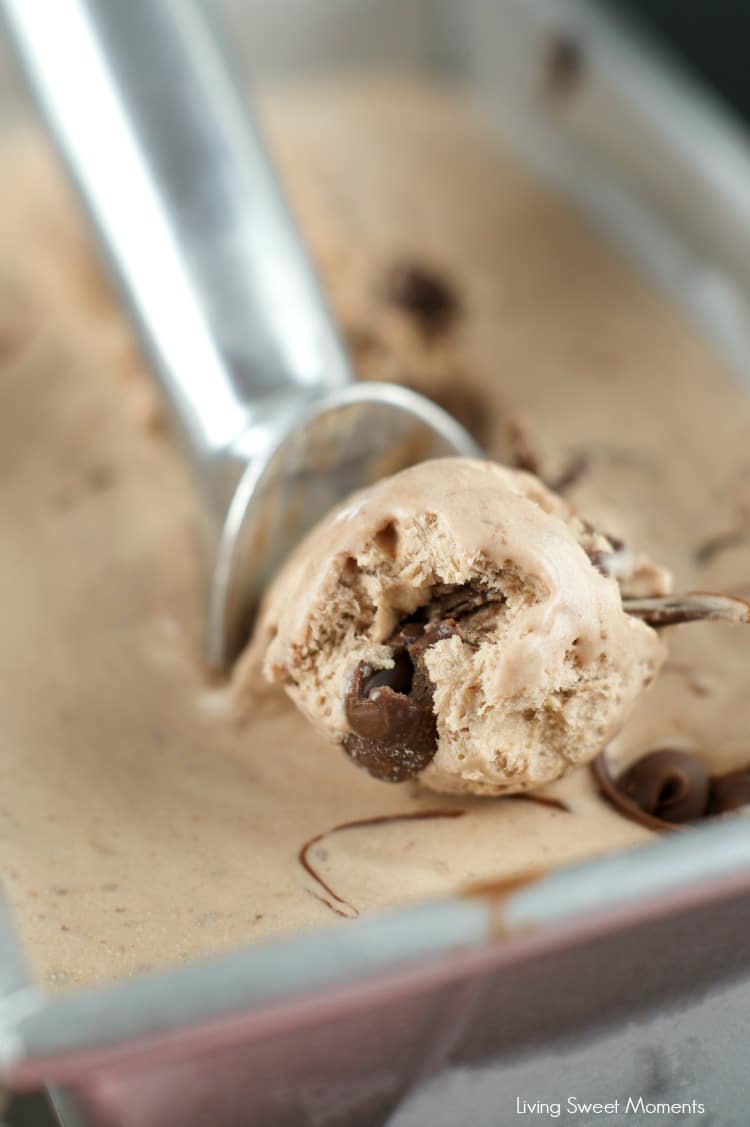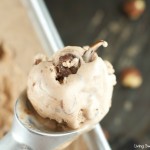 No Churn Nutella Ice Cream
No Churn Nutella Ice Cream - Only 4 simple ingredients are needed to make this delicious ice Cream with swirls of Nutella in every bite. Perfect for summer
Ingredients
2

Cups

of Heavy Cream

1/4

Cup

of Hazelnut Coffee Creamer

liquid

3/4

Cups

of Nutella

14

oz

can of condensed Milk
Instructions
In a mixer, whip the heavy cream until soft peaks form

While the mixer is on low speed, add the Condensed Milk

Add the hazelnut coffee creamer

Add 1/2 Cup of Nutella

Remove the ice cream base from the mixer

With a spatula, swirl in the remaining 1/4 cup of Nutella (add more if you'd like)

Pour the mixture a loaf pan. Cover with plastic wrapping paper

Place in the freezer for a minimum of 4-5 hours or until set

Enjoy!
You may also like these No Churn Ice Cream Recipes:
2 Ingredient Dulce de Leche Ice Cream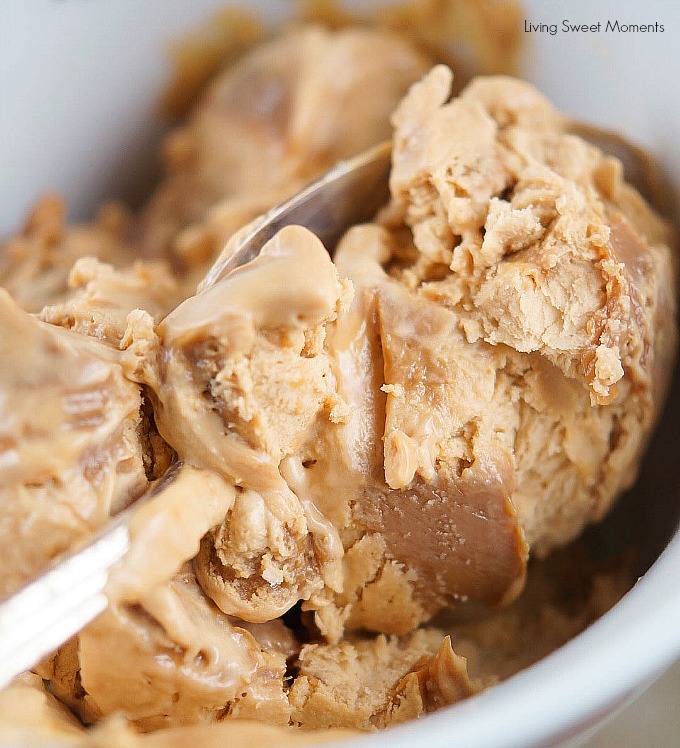 Chocolate Hazelnut Ice Cream (Gianduja)