Chia Pudding With Berry Sauce: delicious and healthy breakfast and brunch idea. Gluten free chia pudding is paired with a homemade berry sauce. Easy and yumny!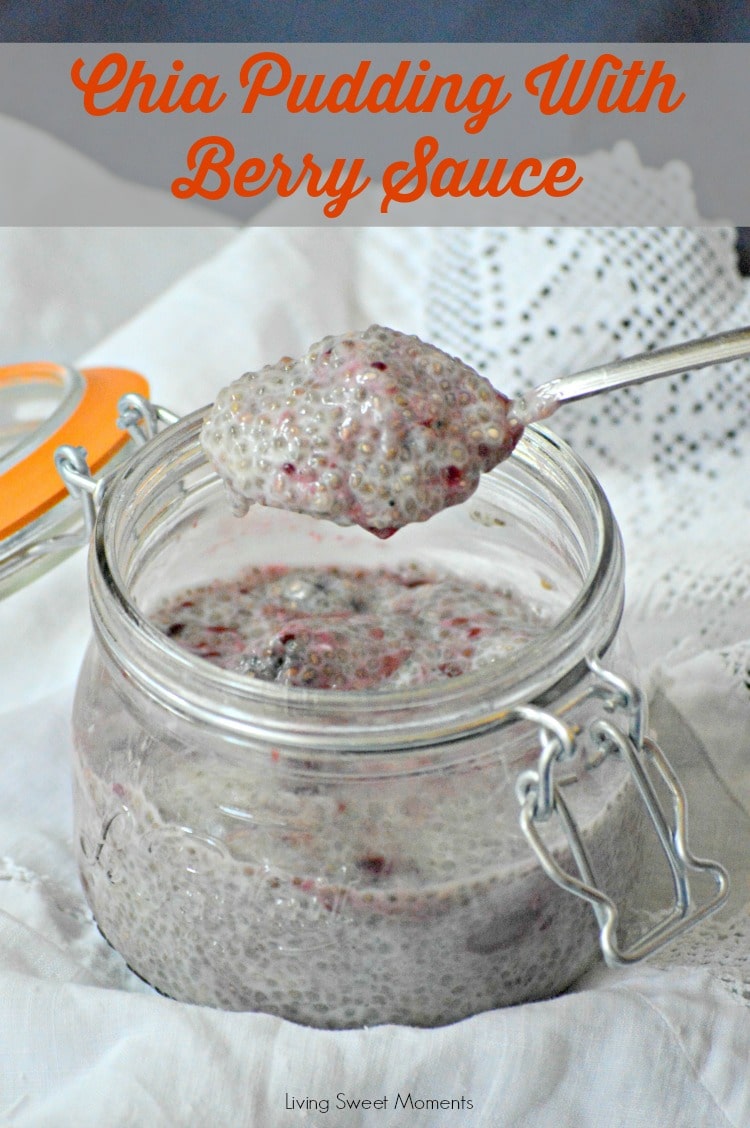 Chia Pudding With Berry Sauce
This Chia Pudding With Berry Sauce is healthy, easy, and the perfect perfect breakfast for a busy day. Make everything the night before and mix it in the morning. I like to heat up my berry sauce. The sweet and tartness along with the creamy pudding makes me feel like I am eating a dessert or a parfait even.
I sprinkle my chia on top of everything: yogurt, smoothies, even bars. Last year I discovered how to make it into a pudding and love coming up with different variations. You can even add some nuts on top for crunch. Berries are in season during the summer so I love to use them in everything I can.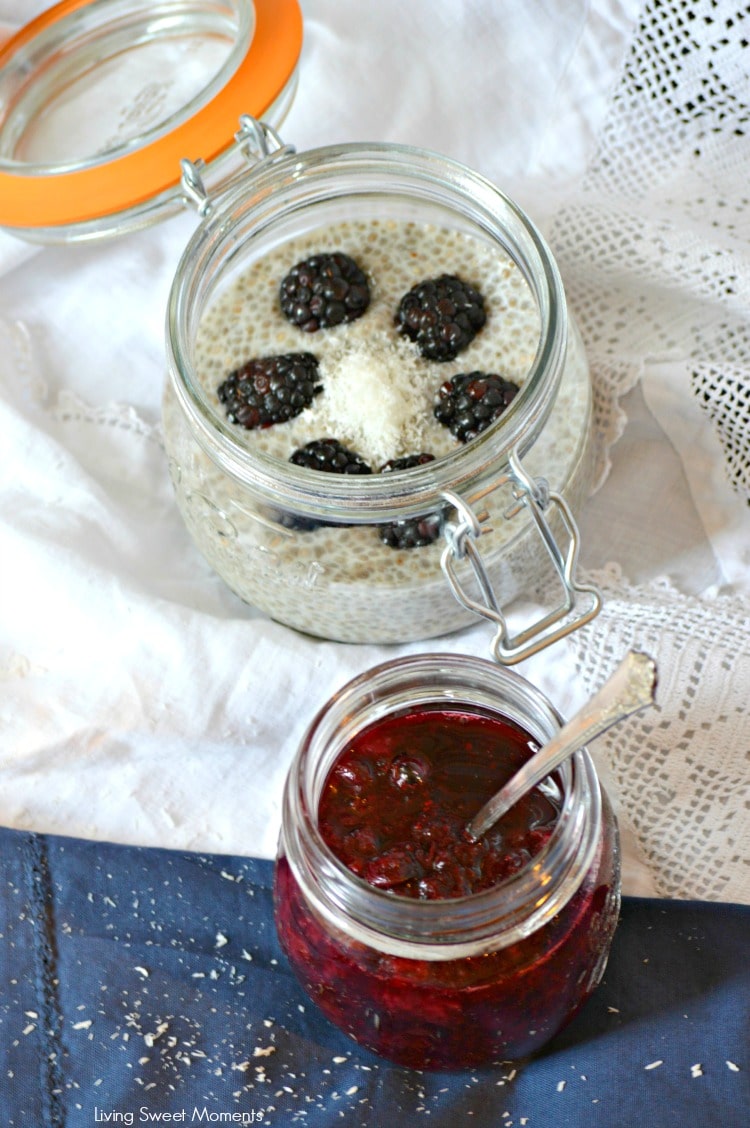 …