Arroz Con Pollo: Delicious latin dish made with chicken breast, veggies and saffron. Comes together in minutes and is perfect for a one pot weeknight dinner. This dish is served with a tasty and tangy creamy dill cucumber tomato salad that is simple and yet very sophisticated.
Disclosure: "I received products and payment from Genuine Thermos Brand as compensation for the post, and Genuine Thermos Brand did not influence any opinion of this product. All views and opinions expressed in the post are my own and no other compensation was provided."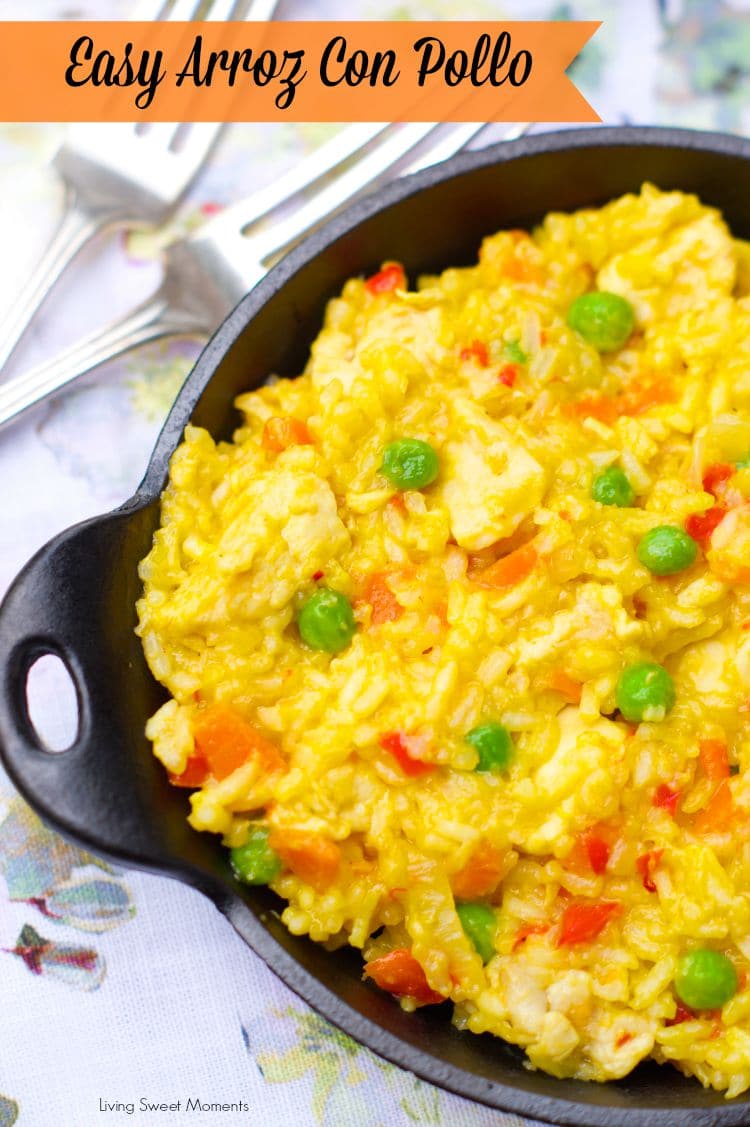 Easy Arroz Con Pollo
Today is bonus day! 2 recipes in one post. The perfect menu for a quick weeknight dinner that will leave you with delicious leftovers the next day. So toss that boring old chicken dinner and let's get exotic with this latin staple.
I grew up in Venezuela and Arroz con Pollo was always on the menu. Easy, delicious and it can really feed a crowd. The rice and chicken are super flavorful when made with veggies and saffron. The latter one is responsible for the beautiful yellow color and subtle flavor.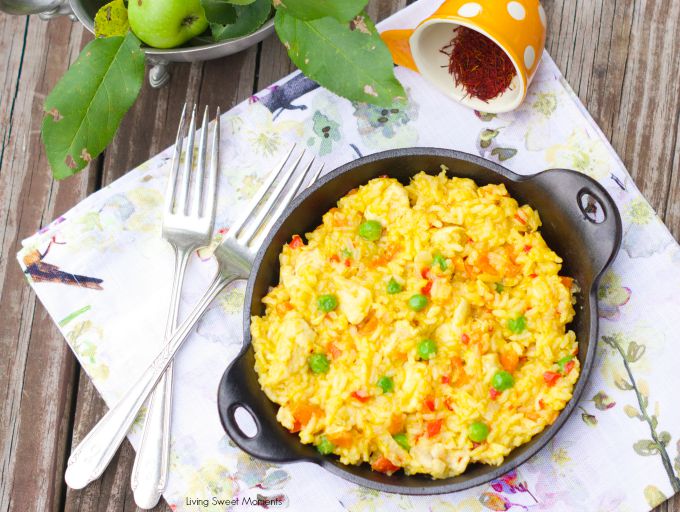 …