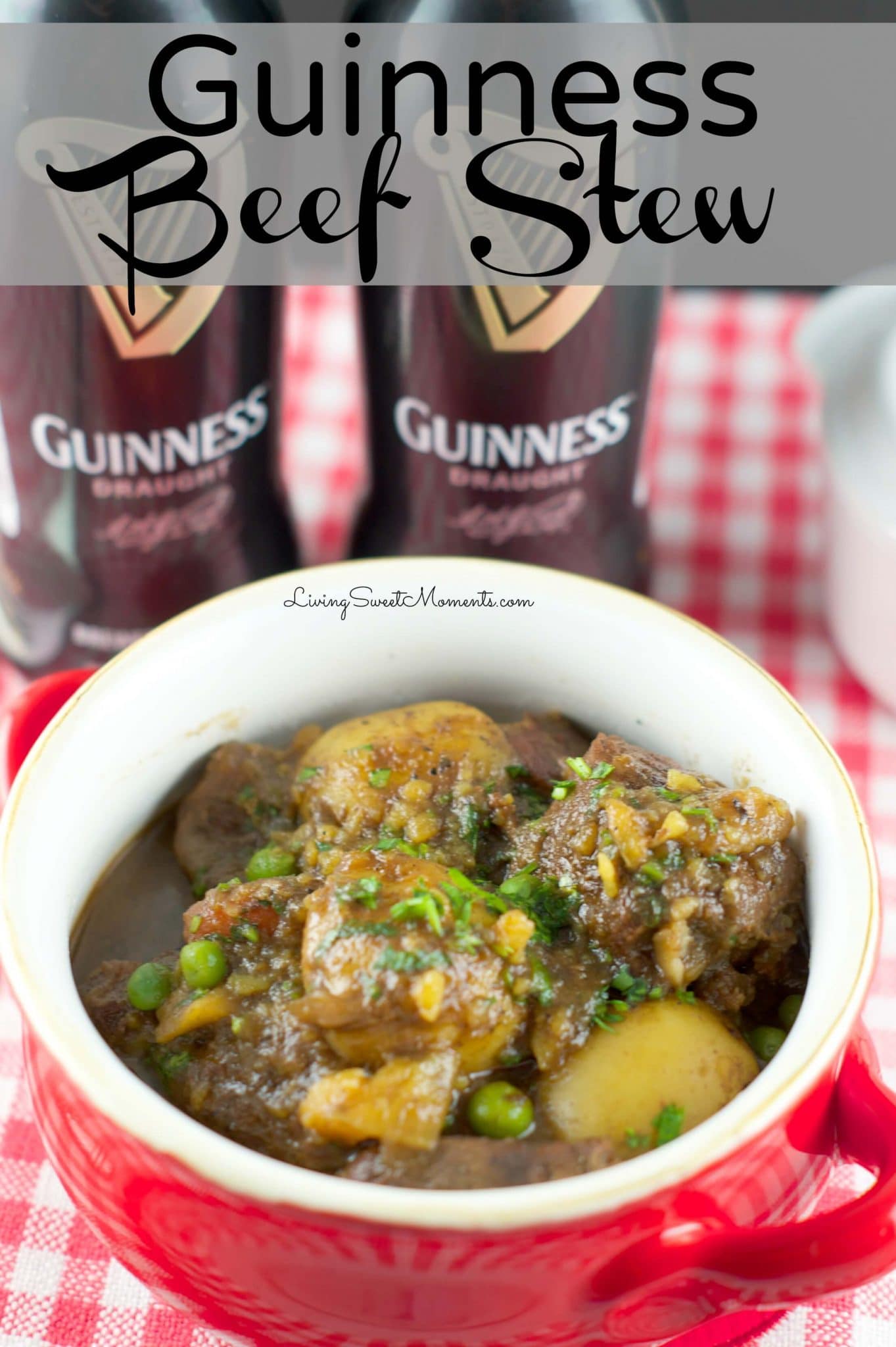 Guinness Beef Stew Recipe
Slow cooker beef stew made with beef and hearty veggies served with a delicious Guinness Beer sauce. Perfect irish stew recipe for a cold winter's night or in my case, a warm Florida evening.
Guinness Beer has a very deep taste that compliments the beef really well and slowly cooks down into a flavorful sauce. Do not worry about the alcohol content since it evaporates during the cooking process leaving only the savory goodness. St. Patrick's Day is the best excuse to use Irish Products on everyday recipes. Beef Stews are great to make in bulk and just freeze off in little baggies or eat during the week.